Meet Domenica Cameron-Scorsese, Martin Scorsese's Daughter
Ovidiu Hrubaru/Shutterstock
We may receive a commission on purchases made from links.
In Hollywood, the apple rarely falls far from the tree. And Martin Scorsese's daughter Domenica Scorsese-Cameron is not an exception to that rule. She has made quite the name for herself between acting and directing, and it seems she is only getting started. Here's what we know about her exciting life in the film industry. 
Scorsese and ex-wife Julia Cameron welcomed Domenica, their first and only child, in 1976 before divorcing shortly after that. But by all accounts, they both have a close relationship with her. Scorsese is a well-known director, and Cameron is a bestselling author of novels, essays, and screenplays. They clearly raised their daughter in a household that fostered creativity. Scorsese-Cameron has appeared in films such as "The Age of Innocence," "A Little God," "Saving Little Italy," and "Cape Fear," as per AmoMama. Additionally, she directed her first feature film, "Almost Paris," in 2016 (via IndieWire). Her path to directorial success has been a long one and a dream that she's shared with her many fans. 
The apple doesn't fall far from the tree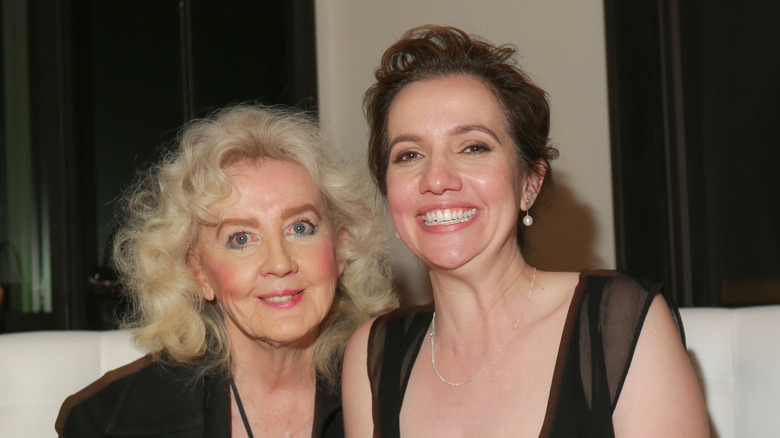 Brent N. Clarke/Getty Images
According to IMDb, "Almost Paris" follows a former Wall Street banker who struggles to get back on his feet after the mortgage lending crisis. It took Domenica Scorsese-Cameron nine years to commit to a project before successfully entering into feature films. She credits her parents as the inspiration for finding her passion. "There's nothing new about my story," she told IndieWire. "In fact, I grew up with two parents who modeled a kind of optimistic tenacity when it came to their passion projects. My mother Julia Cameron starts every day writing her morning pages and then finding ways to move her work forward. My father, Martin Scorsese, devotes years of his life to make his most personal films." 
And her parents certainly put in the work to help her be a successful artist. Following her breakout hit, "The Artist's Way," Cameron released a book specifically about parenthood and fostering creativity in your children. Her book, "The Artist's Way for Parents: Raising Creative Children," is a love letter to Scorcese-Cameron and a guide to encouraging children to embrace their inner artist. Whatever advice Cameron gives in her book certainly seems to have worked on her daughter. Creative genius must have been in the water at that house.