These Are The Best Shampoos If You Have Blue Hair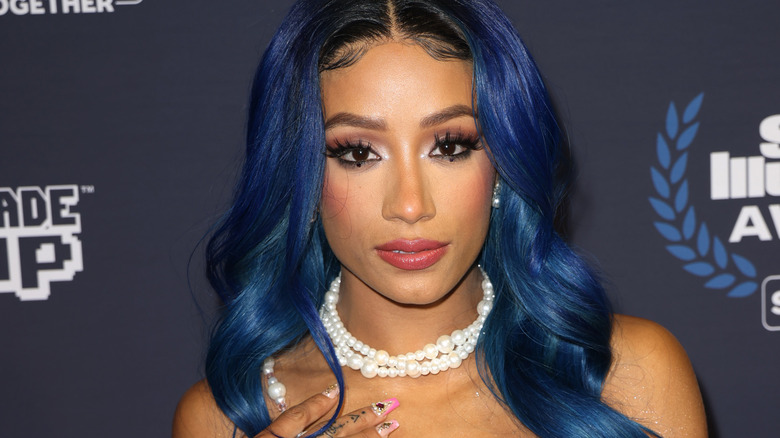 Rodrigo Varela/Getty Images
We may receive a commission on purchases made from links.
Colored hair is one of the most fun ways to express your personality and individual flair, and it's a trend that celebrities and everyday people alike typically love. Colored hair is further fun because their dyes are temporary, meaning you can try different colors throughout your life and find what you like best (and also express yourself differently at various points of your life). Right now, one of the biggest hair trends is blue hair.
Many celebs are choosing blue hair looks, and they've been doing so for years now. Katy Perry's blue hair look is notorious for being cute, flirty, and fun (via Billboard), and Kylie Jenner's blue hair look is one that people envy. It's clear to see why people love these hair looks, too. Blue comes in such a variety of shades that span the spectrum of light and dark, including teal, navy, and aquamarine. There's truly something for everyone.
Taking care of blue hair, on the other hand, can be a hassle if you don't know how to handle it. Blue hair can fade or generally experience discoloration if not cleaned properly, which involves using the best shampoo for the job.
There are a number of different shampoos to choose from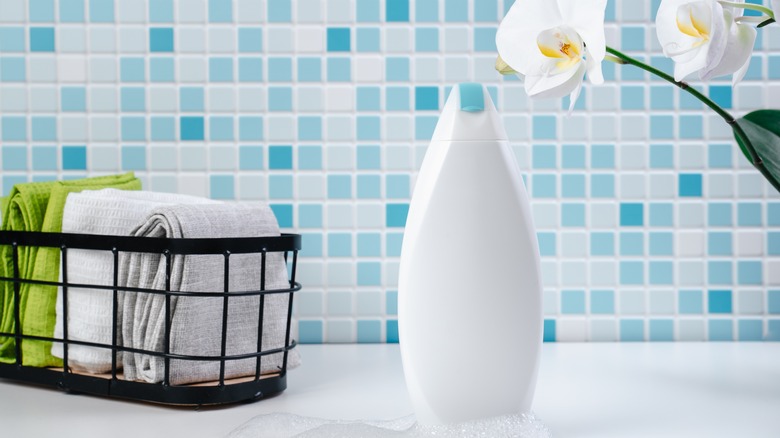 Mr Boiko Oleg/Shutterstock
Managing blue hair can feel like a full-time job if you're not using the right products, but if you invest in the best shampoos for this hair color, handling it will become a breeze. In fact, according to Hair Everyday, there are several shampoos on the market that are perfect for blue dye jobs. Hair Everyday recommends TIGI Bed Head Color Goddess shampoo as their overall favorite shampoo for this hair color. It retails on Amazon for around $28 but comes in a 25 ounce bottle. It will last a while, and if you're going to dye your hair this color, it will easily be worth the price.
Hair Everyday also recommends L'Oréal Paris EverPure Sulfate-Free Moisture Shampoo for people who suffer from dry skin and R+Co Gemstone Color Shampoo for those with oily skin. Hair color can be seriously affected by dry or oily scalps, so taking care of your head can only help. Plus, these shampoos naturally protect colors outside of this, too. Meanwhile, Botox Capilar recommends Matrix Total Results shampoo and Keracolor Clenditioner Hair Dye. The Matrix shampoo is an all-arounder like TIGI's shampoo. It's the best medium of price and quality. Keracolor's product, on the other hand, dyes your hair while cleaning it. It maintains your color by dosing your head with more, while simultaneously keeping your hair happy and healthy.
Ultimately, any of these products will have your hair looking bright and gorgeous, and they'll leave your blue color thriving.