Are These ColourPop's Worst Products?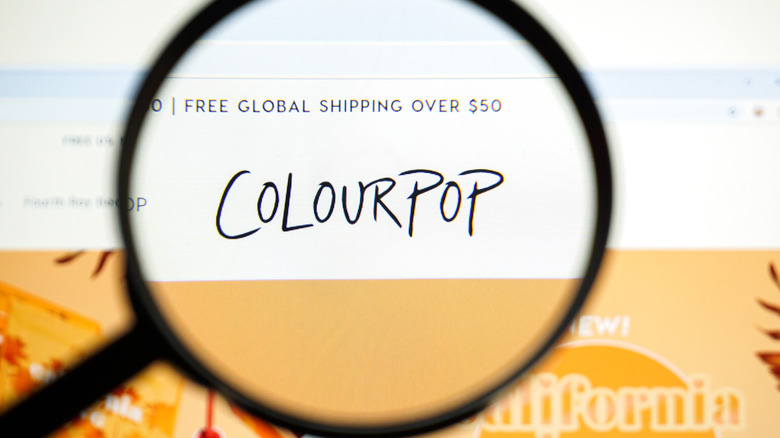 OleksandrShnuryk/Shutterstock
ColourPop Cosmetics has made waves in the world of beauty with its affordable prices, inclusive range of shades, and highly-pigmented products. That's precisely why it has achieved so much success in such a short period of time since its launch in 2014, and thanks to their influencer marketing and Disney collaborations (via StyleCaster). Their most popular products are the ColourPop Lippie Stix and Super Shock Eye Shadow, which have a cult-like following and insanely positive reviews (via Byrdie). While these may be their best, according to Glamour, you may be wondering about their other products that aren't as popular? 
When you make so many products, some are bound to be more beloved than others. This doesn't mean that the not-so-popular products are bad, but they may just not work as well for some makeup lovers (via Always, Cleia). When you have hundreds of bright and fun products, some will sell more than others. Can't win them all, right? So, what are ColourPop's worst products?
Here are the least popular ColourPop products
While these are the least popular ColourPop products, that doesn't mean they are bad. They just didn't work for some people, or perhaps, people haven't had a chance to try them yet. According to Always, Cleia, one of the worst ColourPop products is their Matte Super Shock Shadow because these eyeshadows are hard to blend, dry out fast, and the blogger couldn't use them well. Temptalia chose the ColourPop Lippie Stix in the shade "Are You Surreal" as the worst because it did not have full coverage or the smoothest application. However, the color did last over five hours and felt neither drying or hydrating. 
ColourPop releases so many palettes that some tend to be loved more than others. Similarly, according to Maybe A Makeup Addict, the worst palette was the Sandstone Palette because of the warm color scheme. Speaking of colors, The Jorja Beauty was not a fan of the Golden State of Mind Palette because the shades were too similar, and the formula was crumbly, which is no good. While their staying power may be improved by using a primer or setting spray, it doesn't look like this palette could hold its own with so many competitors out there. 
According to Ulta, one of their least popular products is their Super Shock Blush. While the blush isn't necessarily the worst, it just hasn't gained the same popularity as ColourPop's other products.