Fans Think This Was Olivia Benson's Best Relationship On Law & Order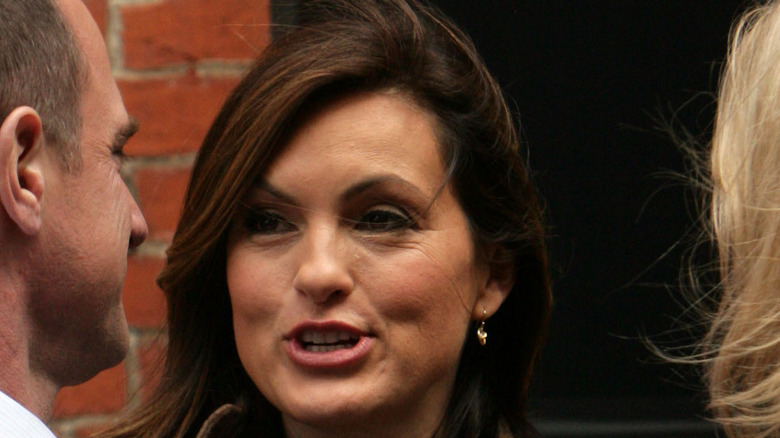 Northfoto/Shutterstock
Unless you've been sleeping under a rock for the past 30 years, you've probably heard of, and at least channel surfed past, "Law & Order" at one point in time. Created in 1990, the investigative crime series has become one of the longest-running primetime dramas in television history (per History). During its lengthy time on air, the series' executive producer, Dick Wolf, managed to create a slew of "Law & Order" spin-offs to keep us equally entertained. One spin-off in particular, "Law & Order: SVU", became particularly popular and even spawned a spin-off of its own, "Law & Order: Organized Crime" (via USA Today). Our hats are off to Wolf for his successful web of crime series. But if we're being honest, we have to give credit to lead actor, Mariska Hargirtay, for "Law & Order: SVU's" smashing success. Hargitay's portrayal as the tough but disarming detective, Olivia Benson, makes us wish Benson was a person in real life so we could hopefully graze past her in the subway one day and thank her for her heroic services to the victims of crime.
Benson and Stabler's relationship is the most obvious choice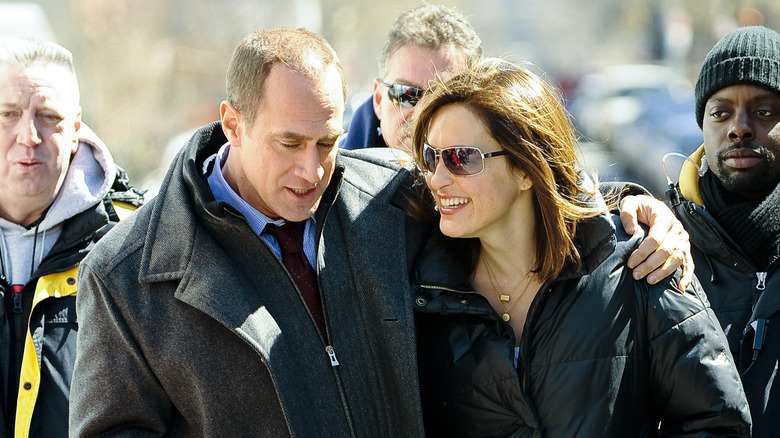 Ray Tamarra/Getty Images
Seeing as how Benson has become a standout in both "Law & Order" spin-offs, her fans have a lot to say about her best relationships, and who she should end up with.
Let's just discuss the obvious first. Benson and her partner, Elliot Stabler, and their too-hot-to-handle chemistry clearly makes many of us want them to end up together. But really, their will-they-or-won't-they relationship is a huge part of why their shows are so addictive. Then there is detective Brian Cassidy. Cassidy has been around since his fleeting one-night-stand appearance in Season 1. The two even moved in together later on. But alas, their flame fizzled, leaving our beloved Benson single and ready to meet other potential suitors. After a few more seasons, and more than a few dead-upon-arrival relationships, many fans were thrilled to see SVU's favorite detective get serious with Internal Affairs Bureau Captain Ed Tucker. Unfortunately, their relationship died when Benson found out she'd rather be married to her job than retire with him (via Distractify).
But fans are rooting for Benson and Cabot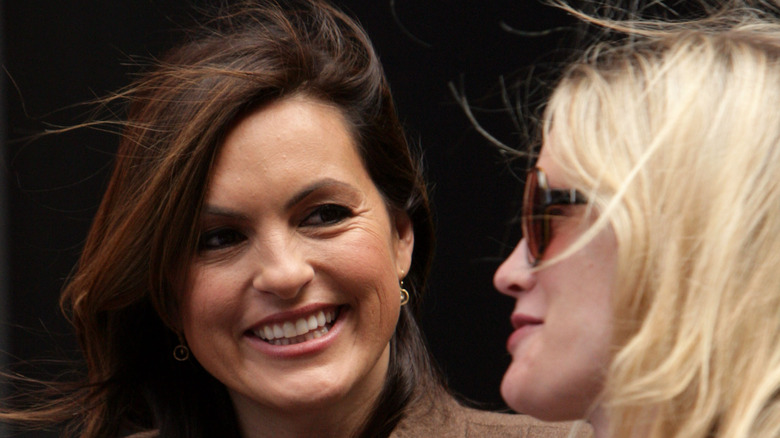 Northfoto/Shutterstock
All of these men didn't or have yet to make it work with Benson. That is likely why fans believe Benson's best relationship is with defense attorney, Alex Cabot. On the "Law & Order: SVU" subreddit, u/Aegon_Ashelf writes, "I always thought [Olivia and Alex] low key had a thing going on, so much chemistry," which prompted many others to agree. "I wish something would've happened between them." "I kinda shipped her and Cabot too, I wish something would've happened between them," added another fan, Atlantikk (via Reddit).
Nothing did ever happen romantically between the two fighters of crime. But it almost did. Stephanie March, the actor who plays Cabot revealed in an interview that not only did they know about "SVU" fans wanting a Benson and Cabot to be together, but that they tried to make it happen as well. "We definitely had a group of fans that hoped there was a more romantic connection between Benson and Cabot," shared March. "Mariska and I always joke that we were trying to get a kiss on-screen to see what would happen. Let's break the Internet! The last time we shot, at the end of the take, we moved in for a kiss and they were like "Cut, cut, cut" (via GQ). Dick Wolf, if you're reading this, consider giving your fans what they want, eh.