Why Andrew Cuomo Won't Be Charged For Sexual Harassment After All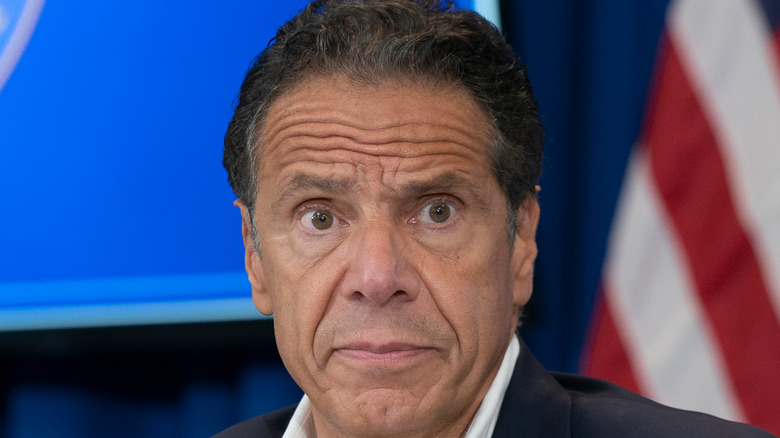 Lev Radin/Shutterstock
It was a year ago that former New York government official Lindsey Boylan took to Twitter to accuse New York Governor Andrew Cuomo of sexual harassment. She tweeted "Yes, @NYGovCuomo sexually harassed me for years. Many saw it, and watched. I could never anticipate what to expect: would I be grilled on my work (which was very good) or harassed about my looks. Or would it be both in the same conversation? This was the way for years."
She also wrote "Not knowing what to expect what's the most upsetting part aside from knowing that no one would do a damn thing even when they saw it. No one. And I *know* I am not the only woman."
Additional women said that he'd sexually harassed them as well, and this set off a series of people calling for his resignation and Letitia James, the New York state attorney general, opened an investigation against him (per The NY Times). That investigation determined that Cuomo did sexually harass 11 women — including making sexual comments, unwanted and nonconsensual touching, and kissing, and by August 2021, Cuomo did resign as governor (per NPR).
The statutory requirements of New York laws limit charges against Andrew Cuomo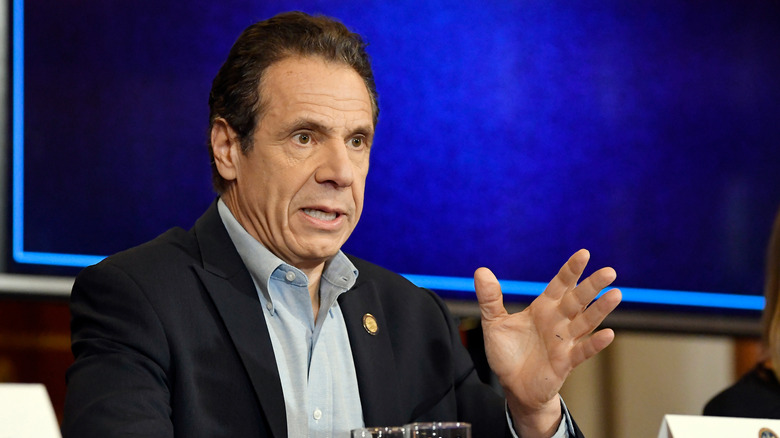 Hans Pennink/Shutterstock
Details from the Leticia James investigation prompted one in Westchester County, New York by District Attorney Miriam Rocah. Two of the incidents happened in the county, including against a state trooper who was assigned to Cuomo's security detail in 2019 (via Fox News 5).
After the investigation in Westchester County, the District Attorney's office released a statement that read in part: "Our investigation found credible evidence to conclude that the alleged conduct in both instances described above did occur. However, in both instances, my Office has determined that, although the allegations and witnesses were credible, and the conduct concerning, we cannot pursue criminal charges due to the statutory requirements of the criminal laws of New York."
They didn't rule out everything though, saying that while criminal charges couldn't be filed, "This conclusion is unrelated to any possible civil liability which is beyond the scope of a District Attorney's jurisdiction."
Cuomo has acknowledged his inappropriate behavior, to an extent, saying at the time of his resignation that "I have been too familiar with people. My sense of humor can be insensitive and off-putting. I do hug and kiss people casually, women and men. I have done it all my life. In my mind, I've never crossed the line with anyone, but I didn't realize the extent to which the line has been redrawn" (per NPR).