Lesser Known Beauty YouTubers That You Should Follow Right Now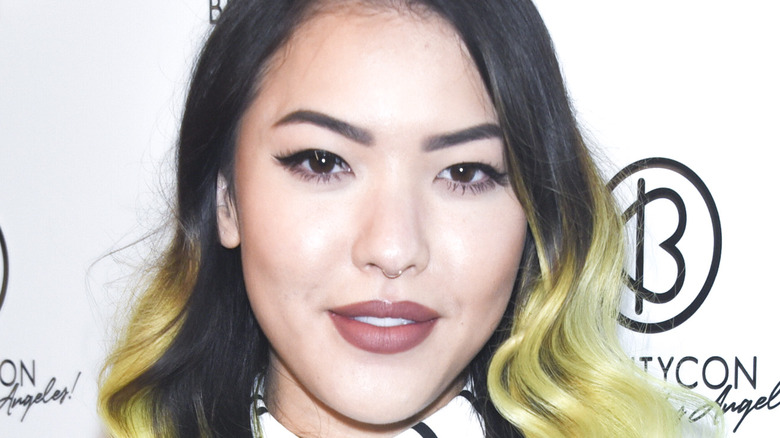 Michael Bezjian/Getty Images
Long gone are the days that A-list celebrities alone determined beauty and fashion trends. For the past decade, thousands of influencers from a variety of backgrounds have launched successful careers in beauty on YouTube. 
Whether you're seeking more inclusive beauty tips or you're simply seeking the inspiration to create your next party look, there is surely a beauty YouTuber waiting to make your skincare, makeup, or hair dreams come true. 
However, unless you've been living under a rock, it's hard to ignore the fact that new beauty bloggers have been joining the streaming platform on a nearly daily basis. Lucky for you, we've rounded up just a few underrated and up-and-coming beauty YouTubers shelling out truly game-changing advice.
Though Stephanie Villa (or SoothingSista, as she is also known) has been on YouTube since 2012, she has maintained a relatively modest following at 360,000 subscribers. Over the years, Villa — who is nearly always rocking enviable red lips and flawless cat-eye liner — has showcased her impressive knowledge of the beauty industry with regular makeup and skincare reviews and beauty tutorials. 
As an Asian woman, Villa saw an opportunity to create a more inclusive beauty experience on her channel. 
"There's this assumed stereotype of Asian women in general, that we're very submissive and feminine," Villa told PopSugar. "And I never felt that growing up, either. I dressed more androgynous. I didn't want to be seen as a gentle flower. ... I didn't see beauty icons like me growing up, so I became one myself."
These are just a few of the best underrated beauty YouTubers
If what you're seeking is expert skincare advice, you'll find it on Lab Muffin Beauty Science's YouTube channel. The science educator, chemistry Ph.D., and cosmetic chemist has spent the past decade educating the masses about the best skincare products, acne solutions, and even which skincare myths should be dismissed once and for all. 
Beauty, fashion, and lifestyle YouTube blogger Amy Serrano brings editorial makeup looks to her fans. Whether she is giving her honest opinion about recent makeup and skincare launches from popular brands or schooling her viewers on how to recreate the latest beauty trends, Serrano can do no wrong.
Those who are relatively inexperienced with the application of makeup or how to create essential hairstyles like the messy bun and beachy waves will find comfort and plenty of advice on Brianna Fox's YouTube channel. On her page, viewers enjoy hundreds of useful tutorials that detail how to create the perfect winged eyeliner, how to contour your face, and even how to master a manicure from the comfort of your home. 
A more inclusive environment for beauty tips and trends exists on YouTuber Hannah Mussette's page, featuring tutorials on styling edges, doing box braids, and maintaining curly hair routines for every hair type. As an added bonus, Mussette, who is also a model, shells out useful tips to those wanting to break into the modeling industry.