The Controversial Decision That Nearly Ruined Betty White's Career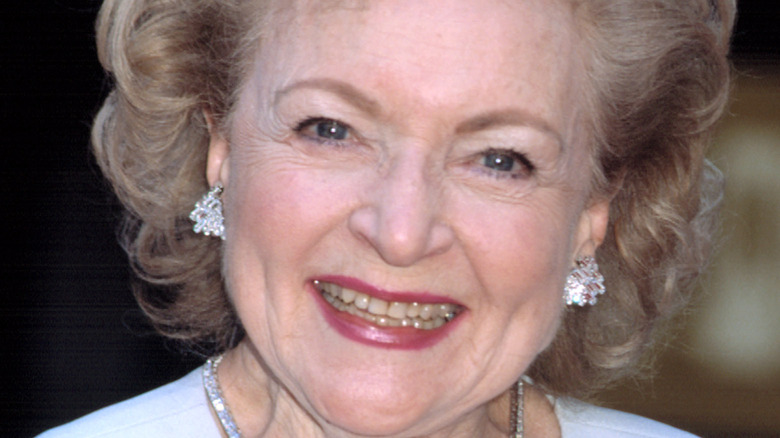 Everett Collection/Shutterstock
The heartbreaking death of famed actor Betty White is currently shaking the world, and as everyone remembers her legacy as one of the best comedians and personalities from the last century, we're also remembering her career — and everything she endured. Over the course of her career, White earned countless acting and producing credits going all the way back to 1945 — the same year World War II ended — when she appeared in the short "Time to Kill" (via IMDb).
Since then, White became perhaps best known for her work as Rose Nylund on "Golden Girls," as Grandma Annie in "The Proposal," and as Sue Ann Nivens in "The Mary Tyler Moore Show." Some of these roles, such as Grandma Annie, earned her lifelong friendships such as White's relationship with co-star Ryan Reynolds.
Among her greatest projects was "The Betty White Show," a name that three different series held in the twentieth century. According to IMDb, the third series ran from 1977 to 1978 and aired just 14 episodes. However, it was the first series, which aired in the '50s, that drew controversy for its inclusivity, which was scarce at the time (via IMDb). However, White proved that she was an actor for the people: all people. It's a decision from this series that almost put a halt to her already decades-long career.
Both Betty White and Arthur Duncan's careers prospered despite their setback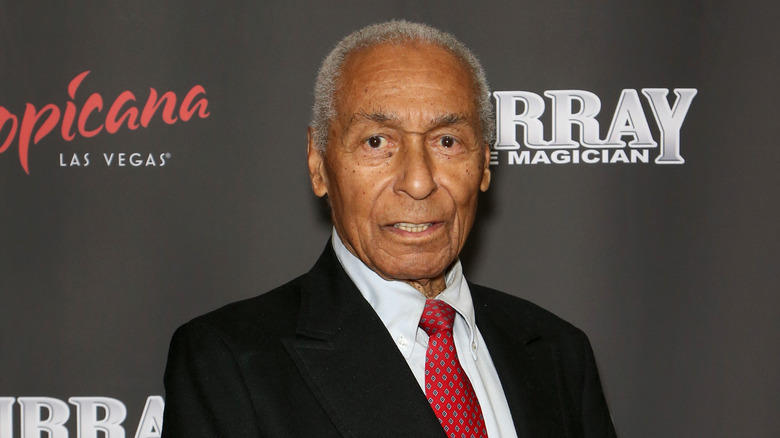 Gabe Ginsberg/Getty Images
As Hollywood reacts to Betty White's death, it's important to remember her beginnings, which, for White, includes "The Betty White Show." Getting a TV series named after you is no easy feat. Take "The Kelly Clarkson Show" now, for example. Clarkson has been active in the entertainment industry since winning the inaugural season of "American Idol" in the early 2000s and only now has a talk show. Betty White's variety show was no different.
White worked hard for her series, and she wanted it to be inclusive of everyone, to show off everyone's talents. Among her favorite guests was Arthur Duncan, an African-American musician from Pasadena, California, who briefly studied medicine before returning to his musical roots. According to HITC, White's talk show was canceled in the mid-1950s because of his continued appearances on the show.
Moreover, WFMU explained that White's show actually received good ratings when it began. However, as it continued, Southern states especially became increasingly upset. For context, 1954, the year in which her show was airing, was the same year that the landmark court case "Brown v. The Board of Education," which ended federal segregation, was decided on (via History).
This didn't stop Duncan's career. He went on to perform as a tap dancer from 1966 to 1982 on "The Lawrence Welk Show," per the series' website. Duncan, who was born in 1933, is still alive.