Inside O.J. Simpson's Strange Claim About Betty White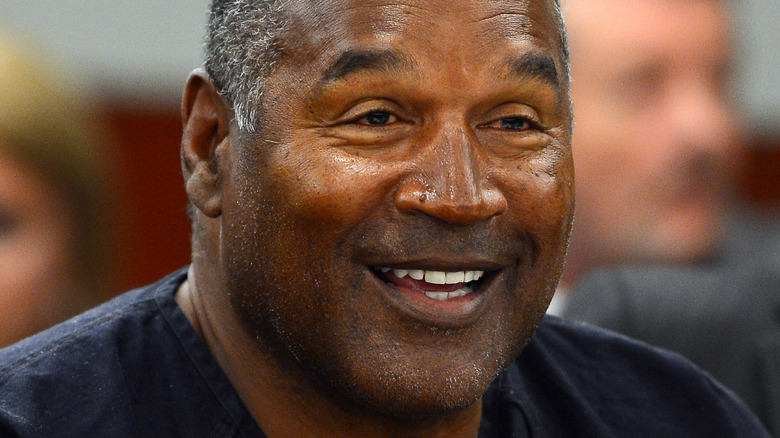 Ethan Miller/Getty Images
Celebrity tributes have been pouring in following the death of Betty White on Dec. 31, 2021, including from an array of co-stars that worked alongside the actress over the course of her career. Mary Steenburgen, who worked with White on the 2009 romantic comedy "The Proposal," told People, "Betty White radiated joy and gratitude ... I used to stare at her in the mornings in the makeup trailer when she wasn't looking. Trying to breathe in her magic."
Ryan Reynolds, another "Proposal" co-star, tweeted, "The world looks different now. She was great at defying expectation." Seth Meyers, who worked with White briefly when she hosted "Saturday Night Live," gave a hilarious anecdote about her antics at the after-party – "A party at which she ordered a vodka and a hotdog and stayed til the better end," he tweeted.
Many other stars shared their memories of White in the days following her death. And while many of those reminiscences were funny or bittersweet, one anecdote about the star might seem rather strange to think about. And it came from no other than O.J. Simpson, who you may not associate with comedic legends so much as his notorious court case.
O.J. Simpson said his cats gravitated towards Betty White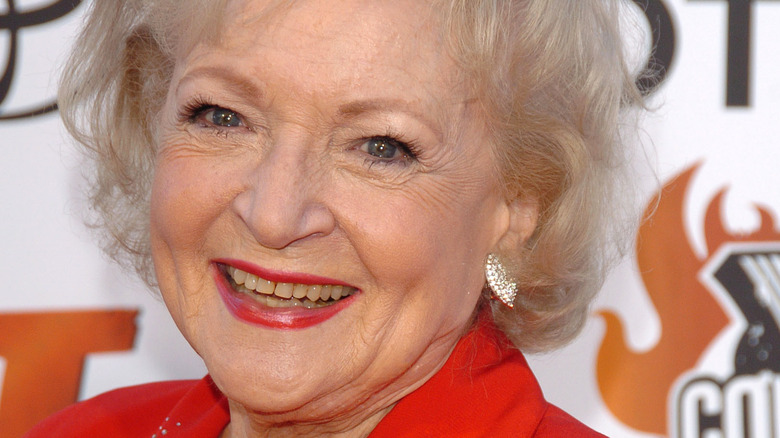 s_bukley/Shutterstock
Apparently, Betty White and O.J. Simpson lived fairly close to one another. At least according to Simpson, who claimed in a video that his Abyssinian cats – Bugsy and Sashi – would regularly go missing and end up in White's backyard. Simpson said that on one particular occasion, he couldn't find Bugsy. His family was about to start a search when White rung Simpson out of the blue. "O.J. you're looking for your kitten? He's here at the house," the actress said, according to the infamous former sports star (via Twitter).
Bugsy would continue to disappear, but would always end up at White's house, Simpson said. Eventually, Simpson asked White why his cat kept coming to her house, to which White allegedly replied: "Oh you know, I'm sweet, cats like me." Which makes a lot of sense, seeing as White has spent her life loving and caring for animals, even calling herself a "zoo nut" (via Variety). "I guess she was right," Simpson said in the video. "She's so sweet that the cats just gravitate towards her."