Comedy Legends Pay Tribute To Betty White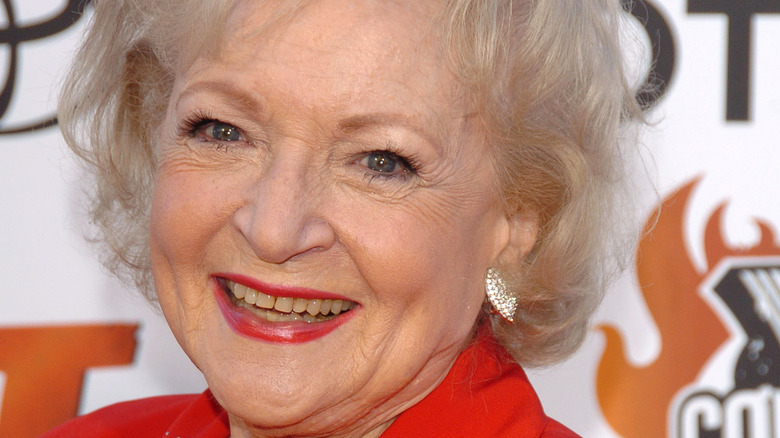 s_bukley/Shutterstock
The death of Betty White came as a heartbreaking shock just as 2021 came to an end. The actress was an indelible part of entertainment history, and a groundbreaker for women in television. But she was more than just her body of work: White's unfailing cheer, her often-wicked sense of humor, and her lifelong compassion for animals made her feel like an old friend. 
Those who actually had the privilege of knowing and working with White have been expressing their sorrow and love. Mary Steenburgen recalled that she "radiated joy and gratitude and was enthusiastically a lover of animals, laughter, life and people. In that order." Steenburgen added that she used to watch the comedian in her makeup trailer, trying to "breathe in her magic" (via People). Kathy Griffin tweeted a list of memories, including the time White spent a day with her mother. "She hung out with my mom, like a peer. She treated me like we were in the same club or something. She actually treated me like an equal in the comedy gurrrl world," Griffin recalled. Ryan Reynolds had a long-running joke about having a crush on White ever since they worked together on "The Proposal." After her death, he posted an Instagram message, regretfully saying, "The world looks different now."
But the most poignant eulogies to Betty White have been from her fellow comedy legends, who knew better than anyone her talent and her impact on the industry. Some of them had just participated in a special tribute in honor of what would have been her 100th birthday.
Carol Burnett and other Hollywood legends paid tribute to Betty White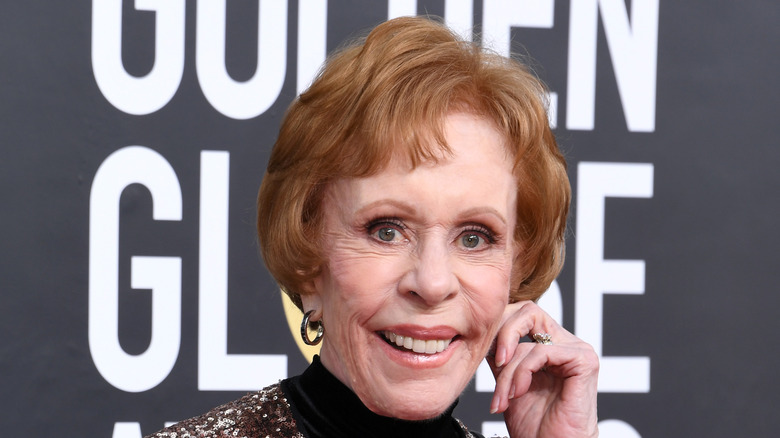 Jon Kopaloff/Getty Images
Carol Burnett, herself a comedy legend, had given an interview to People just a few weeks previously for a special issue devoted to Betty White. Burnett recalled that her friend was working on rehearsals for "The Carol Burnett Show" while her husband Allen Ludden was ill with cancer. "She had to be suffering something awful, because they loved each other so much, but she didn't let it hinder coming to rehearsals or during the performance," Burnett recalled. "And she was brilliant as always."
Bob Newhart, who like White is a TV comedy fixture, tweeted his regrets: "I had the honor of working with Betty White on my series BOB & the finale of Hot in Cleveland. She was such a pro!" he wrote. "My 1st standup TV appearance was April 1960 on Jack Paar & Betty was a guest. Today, we lost a giant." He, too, spoke to People for the anniversary issue, calling White "amazing" and "great fun to have on the set. Everything was very light."
Mel Brooks, the multitalented writer/director/actor/producer, also took to Twitter with a eulogy: "Sad news. No more Betty White. Too bad we couldn't get another ten years of her always warm, gracious, and witty personality. She was one of a kind!"
Betty White was preceded in death by many other celebrated co-stars, including Mary Tyler Moore, Ed Asner, Cloris Leachman, the entire "Golden Girls" cast, and her good friend Lucille Ball. One can only imagine the tributes they would have given to her.