Kate Middleton Reportedly Wanted This Life Before Joining The Royal Family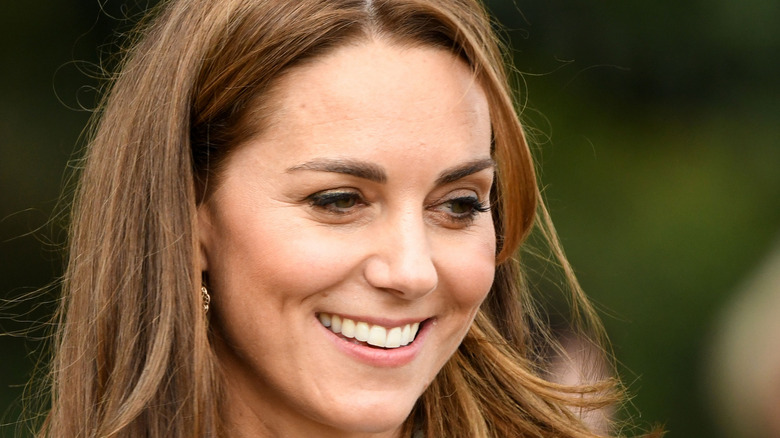 Bart Lenoir/Shutterstock
Rumors about Prince William's affair recently resurfaced just in time for Kate Middleton's 40th birthday, but despite the drama surrounding the Prince's behavior, it's important to remember Kate Middleton is more than just his wife. Since she's entered public life, Kate has made it clear she can stand on her own two feet.
One of her major projects included the launch of Heads Together, a campaign to end the stigma around mental health issues. It's that campaign, Vogue reports, that's actually credited in helping to lower suicide rates to a number not seen since 1981. As Kate continues to shine in the public — even being made Dame Grand Cross of the Royal Victorian Order by the Queen, according to Harper's Bazaar — you can't help but wonder if this was the life she always dreamed of.
The shifts in public engagement during the pandemic helped us get to know the Cambridge's on a more human level. We see a completely different side of Kate. The Daily Mail reports how the Cambridge's have spent more time posting videos of family life at their Norfolk Estate. They've also been taking care packages to neighbors and participating in Clap For Carers nights, per Harper's Bazaar). You can see just what matters to Kate — her family, her community — and according to a family friend, that's actually all Kate's ever wanted.
Kate Middleton never wanted to be famous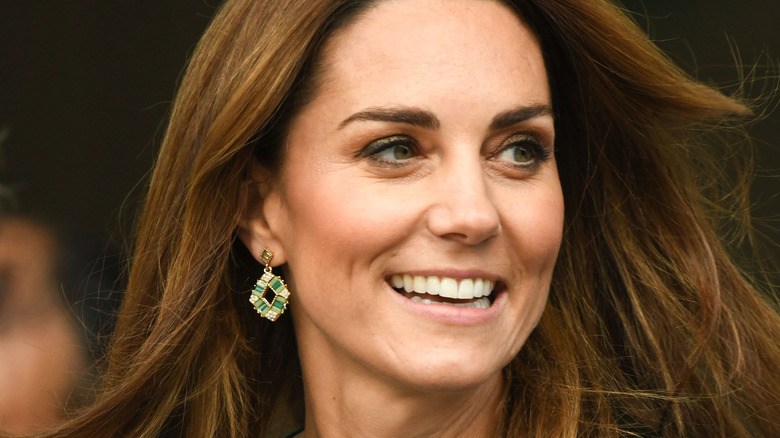 Bart Lenoir/Shutterstock
As one family friend told Emily Andrews, royal expert for The Sun: "All Catherine ever wanted was a house in the countryside, loads of kids, dogs and an AGA. She wasn't interested in having a big job or becoming famous." Being part of the royal family, let alone becoming queen, was never part of what the Duchess originally wanted for herself. But there's no denying she's flourishing at being a royal.
"Family life is incredibly important to her, and motherhood has been the making of her," the friend went on. Family life is exactly what Kate has been opening up about lately. In 2020, she was a guest on the podcast "Happy Mum Happy Baby" where she admitted to underestimating how much her life would change when she became a mom. This vulnerable moment helped launch a nationwide survey, 5 Big Questions on the Under Fives, which helped shed light on the challenges faced by families raising young children. The Duchess is credited with helping to get more than half a million responses, making this the UK's biggest study on the topic.
Despite all the Duchess has done already, those who know her best don't expect her to slow down any time soon. "Now that she feels she's achieved [a family life], there's time to turn to her public role and what she wants to achieve there."