Amanda Kloots Updates Fans About Relationship With Bachelorette Alum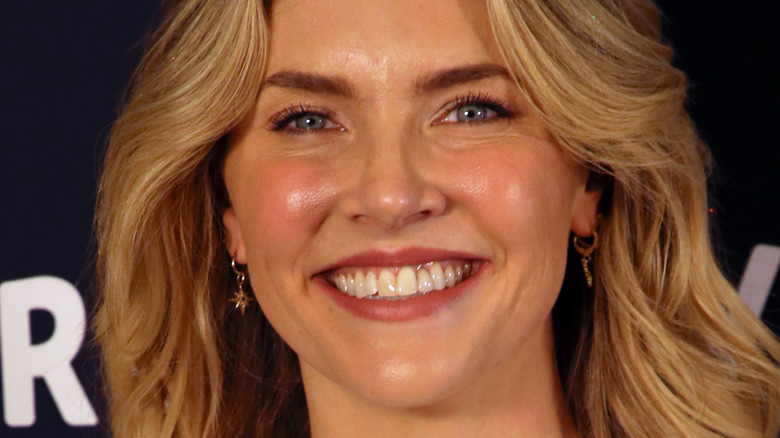 David Livingston/Getty Images
The world was gripped with compassion for Amanda Kloots after her husband Nick Cordero died from complications related to COVID in 2020 (via Parade). On the first anniversary of his passing, the talk show host shared a tear-jerking tribute to the father of her son, and we cried right along with her.
Around that same time, Kloots admitted she had just started dating again and blasted critics of her decision to get back out there (via People). Now, the star is opening up about her new relationship with a surprising person. The new man in her life is none other than a former "Bachelorette" contestant and it turns out the two share a similar past.
It's Michael Allio we speak of. Remember him? He dated Katie Thurston and memorably shared his own story of loss, with his wife passing away in 2019 after their son was born. As Kloots told Us Weekly, "​​People in our lives kept telling us both that we should meet based on how much we have in common. So we eventually started connecting over social media." She added, "When you are a widow and single parent, it is so wonderful to meet people that are in your same boat. It makes you feel less alone."
Are Amanda Kloots and Michael Allio more than friends?
Kloots and Allio have met up in person according to "The Talk" star, who told Us Weekly about their encounter, "We could have chatted for days. There is an immediate honesty and ease when you've been through trauma like we have."
She also shared an Instagram image of the two together enjoying a dinner and told Us, "We are both from Ohio, have little boys and [have] been through a very hard time in life. We have each other's back." Of course, Kloots stopped short of confirming anything romantic was going on between the stars and instead referred to Allio as her friend.
Fans are definitely in favor of a love match, with one commenter writing on Instagram, "Oh my gosh, please get married." "Y'all are a match made in heaven!" someone else commented. And whether or not it's true, another commenter noted, "I see sparks a flyin'!" 
Ultimately, if Kloots doesn't find love with Allio, she did admit she would not rule out starring in a season of "The Bachelorette" herself (via Page Six).