Texas Governor Greg Abbott's New Stance On COVID-19 Is Turning Heads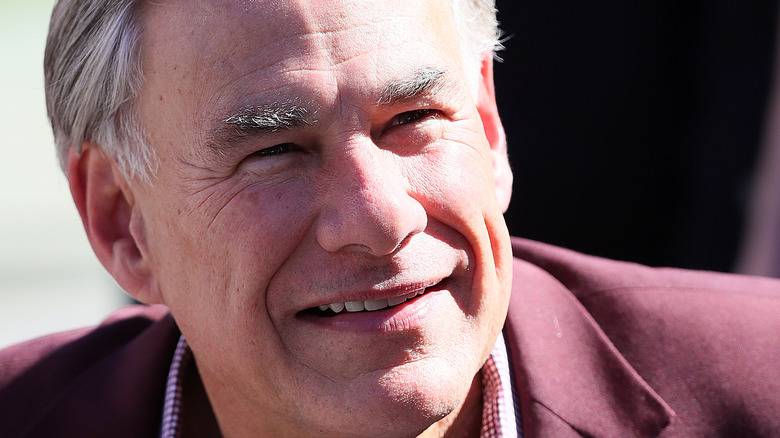 Bob Levey/Getty Images
Texas Governor Greg Abbott is suing the Biden administration over the mandate for National Guard troops to be vaccinated; in a letter, explaining his rationale, he wrote: "As the commander-in-chief of Texas's militia, I have issued a straightforward order to every member of the Texas National Guard within my chain of command: Do not punish any guardsman for choosing not to receive a COVID-19 vaccine ... The Biden [Department of Defense] has asserted that it can cut off the flow of federal dollars and retirement benefits to unvaccinated guardsmen ... It has also warned that unvaccinated guardsmen will be discharged from the Texas National Guard."
These are pretty big words, and they seem to match Gov. Abbott's previous stances on vaccine mandates, per The Hill. In October, he issued an executive order to prohibit vaccine mandates in Texas. He tweeted a copy of the order and wrote, in part: "The COVID-19 vaccine is safe, effective, & our best defense against the virus, but should always remain voluntary [and] never forced."
These stances seem consistent, but they don't seem to match up with his latest request to the federal government.
Some don't like that the Texas governor is asking for federal help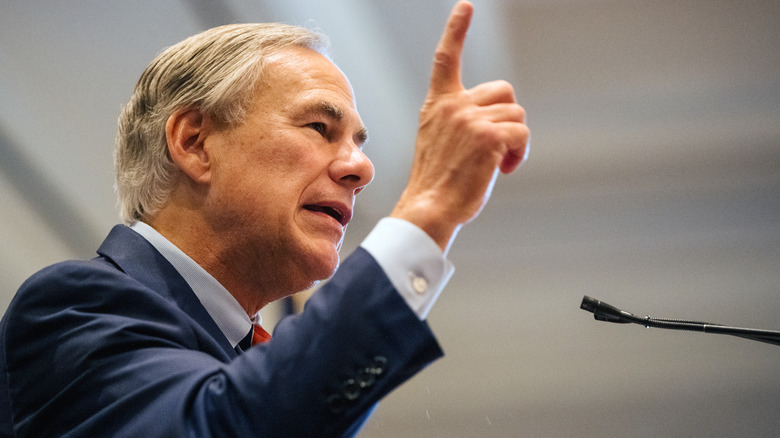 Brandon Bell/Getty Images
On New Year's Eve, Gov. Abbott confirmed that Texas is requesting federal support for Covid testing locations as well as more medical personnel and additional monoclonal antibody treatments (per Office of the Texas Governor). Monoclonal antibodies are one of the FDA approved treatments for those at risk of more severe illness with Covid (per CDC).
Some responded to the seeming flip flop on Twitter. One tweeted: "Abbott: 'TX doesn't need anything from the federal gov! All is well! No masks, no vaccines! Freedom!' Also Abbott: 'Ok actually, can y'all spot me some COVID testing sites? I blew $1 billion tax dollars on a wall nobody asked for and now [Omicron] is surging here.'"
Another wrote: "Why not just reallocate that money that you're spending on building Trump's wall to pay for it? I thought you said Texans were self-sufficient and didn't need anyone else?"
CDC research on vaccines has determined that "unvaccinated Americans are 11 times as likely as vaccinated people to die of Covid-19" and that mandates will help protect millions of people (via The New York Times).