Suni Lee Speaks Out About People Criticizing Her Relationship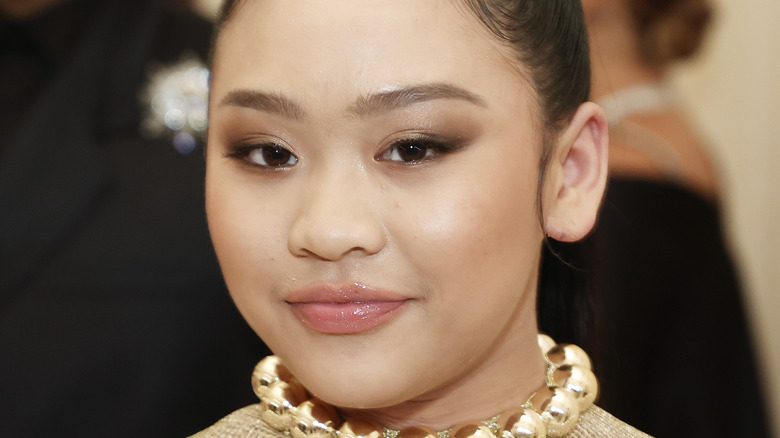 Arturo Holmes/mg21/Getty Images
Celebrities are constantly getting backlash for what they wear, how they act, and, well, anything else people can find to complain about. But it goes a step further when cultural norms are thrown into the mix. According to People, Sunisa Lee is getting backlash for her interracial relationship with college football player Jaylin Smith. The Hmong-America Olympian opened up about the backlash on social media, and her voice is bringing the Hmong-community together. 
Unfortunately, racism is not a new topic. Recent years have proved just how strongly rooted racism is in some communities, and Lee's criticism shows that you can be the literal best in the world and still face criticism for who you love. The backlash comes months after her sharing that she was the victim of a racist attack (via Daily Mail). 
What Lee shares is extremely vulnerable and sheds a light onto what many other in the Hmong-community may be experiencing. Here's everything you should know about the social media conversation. 
Suni Lee had received backlash for her interracial relationship
When Suni Lee shared a photo of herself and boyfriend Jaylin Smith on social media, all she posted was a white heart in the caption. However, the photo was saying a whole lot more than that. Lee shut off her comments on the post, and days later people on social media we learned why. According to People, Lee opened up about racist comments that she's received from the Hmong community since announcing her relationship on TikTok. 
"I know that Sunisa will be judged by certain eyes in the Hmong Community because her man is Black," @alixphom said in a TikTok video of him clapping in front of a photo of Lee and Smith. "LOVE is LOVE, no matter what race or gender you are. Keep doing you QUEEN." 
Lee commented on the TikTok video, sharing that she has received a fair share of backlash since announcing her relationship. "This makes me so happy," Lee wrote. "I've received so much hate😭 they support me when it's beneficial for them never when it comes to my happiness. thank you!💗". The comment was the first time that the Olympian spoke out on the criticism and gives a reason that the comments had been turned off. 
This is not the first racist incident that Suni Lee has faced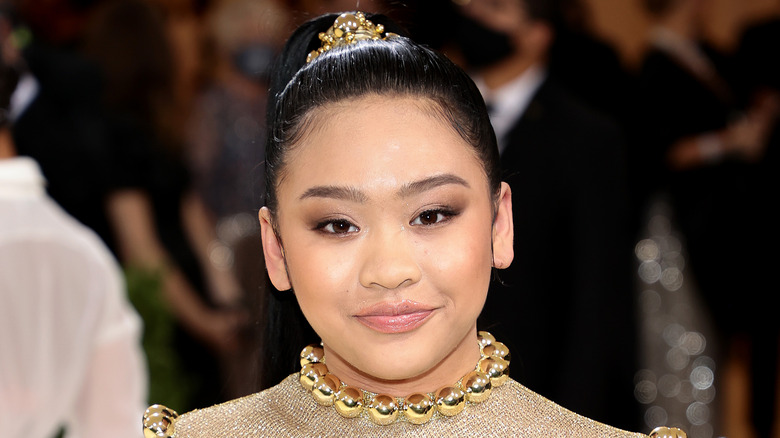 Dimitrios Kambouris/Getty Images
Unfortunately, this is not the first time that Suni Lee has faced racial discrimination. According to POPSUGAR, the Olympian was called "ching chong" and pepper sprayed while waiting for an Uber in Los Angeles. 
"I was so mad, but there was nothing I could do or control because they skirted off," Lee tells POPSUGAR. "I didn't do anything to them, and having the reputation, it's so hard because I didn't want to do anything that could get me into trouble. I just let it happen." Unfortunately, Lee's story is not an isolated incident of racism against people in the Asian community. The American Psychologist Association says that the hate is affecting the community's mental health collectively.
Lee shares that, despite the criticism, she is using her voice to raise awareness and let people know they're not alone (via POPSUGAR). "It's Ok to feel down sometimes, but what I've realized is that it's important to express your feelings and ask for help. In the past, I might have pushed on and not acknowledged the state of my mental health. But there's so much power in owning your feelings. It's not weakness, it's actually taking control."