Hollywood Reacts To The Death Of Bob Saget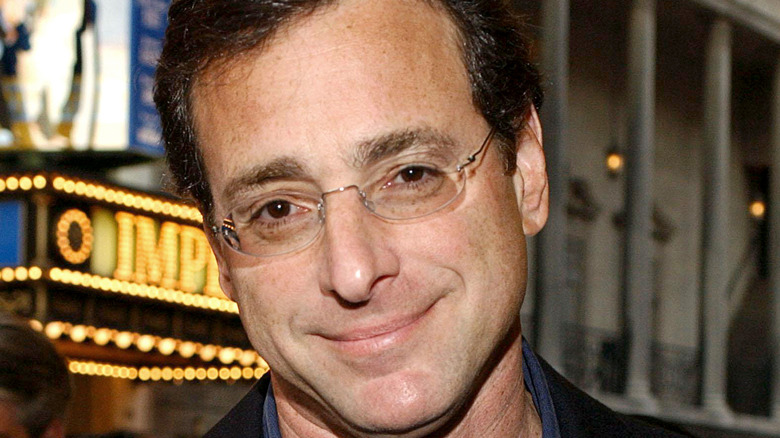 Everett Collection/Shutterstock
Comedian Bob Saget died on Sunday January 9 at the age of 65, according to CNN. Saget was in Florida for his "I Don't Do Negative" stand-up tour, which he was posting about on Twitter. According to TMZ, Saget was pronounced dead in his hotel room at the Ritz-Carlton and the Orange County Sheriff's Office said, "We have no information on cause of death, and detectives have found no signs of foul play or drug use in this case." 
Just a day before his death, Saget had tweeted about his show in Jacksonville and said that he was "happily addicted" to doing live shows again (via Twitter). The "Full House" actor even had dates planned all the way until June for the tour, and had hoped to add more dates "further into 2022" (via Twitter). That's why the announcement of his death came as a shock to fans and fellow actors in Hollywood who reacted on social media after hearing of the news. 
Many actors and comedians tweeted about their "friend," Bob Saget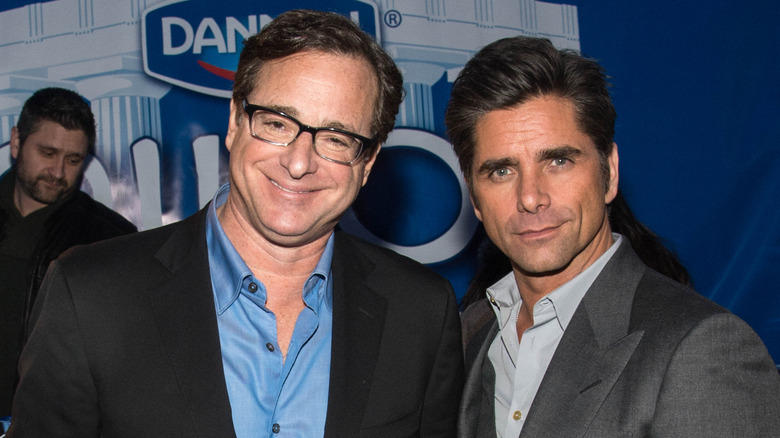 Debby Wong/Shutterstock
One of the first celebrities to react to Bob Saget's death was "Frozen" actor Josh Gad, who tweeted, "There wasn't a kinder person in Hollywood than Bob Saget." (via Twitter). Just a few days prior, "The Office" alum B.J. Novak tweeted about an episode of Saget's podcast where he was the guest, saying, "I have always and will always love Bob Saget." Kathy Griffin retweeted Novak's message from January 3, saying, "Seeing this tweet from B.J. six days ago and I agree. You couldn't find a nicer or sharper wit than Bob Saget. Shocked and devastated." 
Comedian Gilbert Gottfried also shared his disbelief of the news, saying, "Still in shock. I just spoke with Bob a few days ago. We stayed on the phone as usual making each other laugh." Kat Dennings, who played Saget's TV daughter on "Raising Dad," wrote that Saget was "the loveliest man" and "always so kind and protective." 
Guy Fieri, Whoopi Goldberg, Jim Norton, and Norman Lear all shared their reactions to the loss of their "friend" as well. One of the most heartbreaking responses to the news of Saget's death, however, comes from his "Full House" co-star John Stamos, who wrote, "I am broken. I am gutted. I am in complete and utter shock. I will never ever have another friend like him. I love you so much Bobby," (via Twitter). With Hollywood's response, it's clear that Bob Saget was very well beloved and will be missed greatly by many.