Inside Bob Saget's Relationship With Lori Loughlin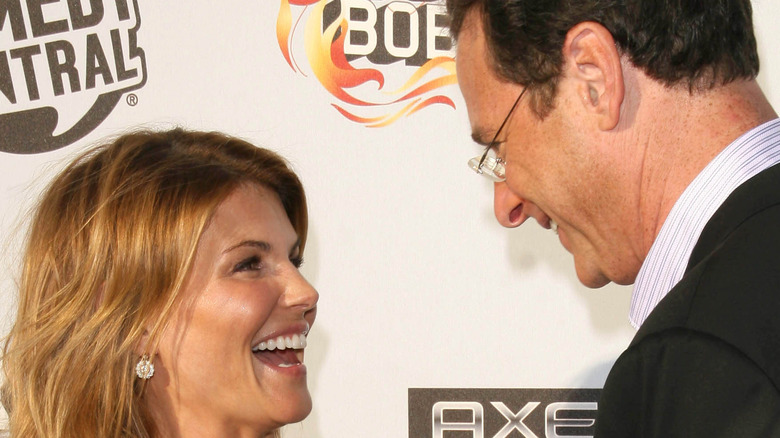 s_bukley/Shutterstock
The news of comedian Bob Saget's heartbreaking death on January 9, 2022 has shaken the internet to its core (via TMZ). Everyone's favorite TV dad's sudden death has hit home to a lot of people. A member of everyone's childhood household, Saget played the iconic role of Danny Tanner on "Full House," and his death has come as a shock to fans worldwide and especially his close friends and colleagues (via E! Online). 
With everyone from John Stamos to Mary-Kate and Ashley Olsen honoring Saget by paying tribute to the impact he had on so many lives, it is clear just how close of a bond the cast members of our favorite childhood TV show had with one another (via USA Today). Saget has maintained a close friendship with his co-stars from the show over the years, especially with his on-screen roommate John Stamos. A friendship that's seen it through some trying times has definitely been Saget's close bond with Lori Loughlin.
Bob Saget stood by Lori Loughlin during her darkest time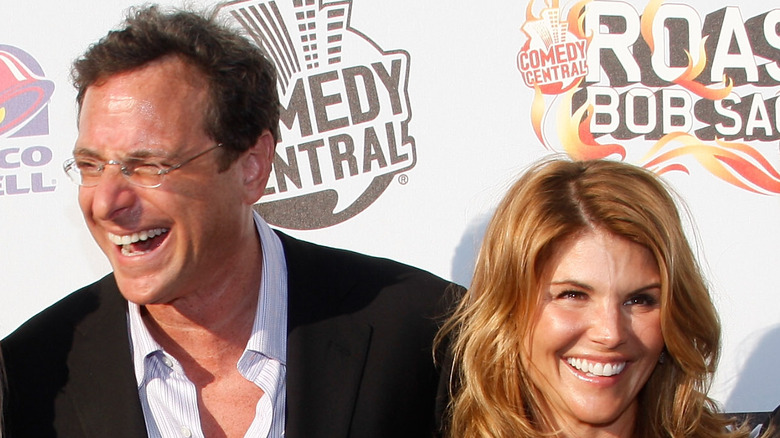 Michael Buckner/Getty Images
The past few years have been difficult for Lori Loughlin. Amidst her involvement in the infamous college admissions scandal, Loughlin has deleted all of her social media accounts which has meant that the actress has yet to issue a comment or tribute to her close friend Bob Saget in the event of his death (via People). However, this silence is hardly a reflection of their friendship. Saget and Loughlin have been close friends both on and off screen ever since the show's conception in 1987. The pair have often shared touching tributes and birthday wishes via social media to one another, and Loughlin even got an honorable mention after attending Saget's wedding, where he shared a touching post with a shoutout to his "family for life" (via Instagram).
When Loughlin was under intense public scrutiny and bashing during the college admissions scandal, many of her friends and people close to her remained silent or seemingly distanced themselves from her (via Showbiz Cheat Sheet). When asked about her involvement Saget commented, "If you love somebody then you have to make that, decision and [ask yourself] is this something that causes me not to love a person and I love her. She's a sweetheart" (via Page Six).
Saget standing by Loughlin during this trying time is a true testament to the kind, and caring type of friend that he was.