Months Before His Death, Bob Saget Paid Tribute To This Late Comedian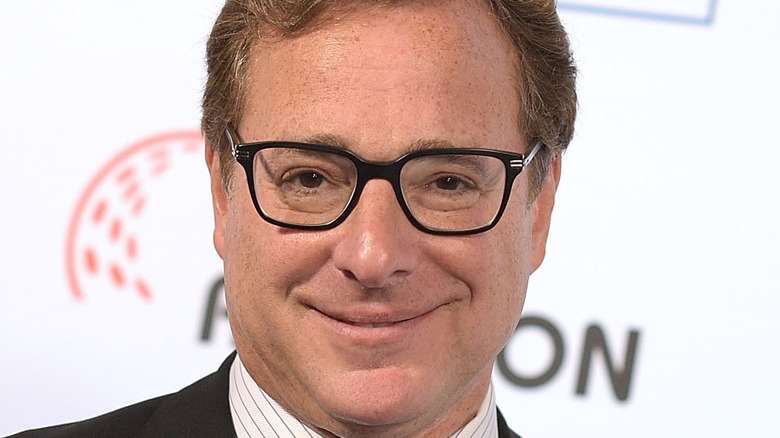 Jason Kempin/Getty Images
This year truly isn't taking any prisoners, with the death of beloved comedian Bob Saget confirmed just over a week after the passing of fellow comedic icon Betty White. 
People confirms that "Full House" star Saget was discovered unresponsive in his Orlando hotel room on Jan. 9, 2022, following a stand-up show the night before in nearby Jacksonville. 
His death was officially announced by the local authorities, with no cause of death stated just yet. TMZ was first to break the news, though there was reason to believe a Twitter user had scooped them. Officials confirmed that neither foul play nor drugs were believed to have been involved in Saget's death.
The comedian and actor was most well-known for playing widower and committed single dad Danny Tanner on the hit sitcom "Full House." Saget reprised the role in the well-received Netflix reboot "Fuller House." 
Elsewhere, he appeared in "Raising Dad," opposite Kat Dennings and Brie Larson; provided grown-up Ted Mosby's narration in "How I Met Your Mother"; and hosted "America's Funniest Home Videos." 
Saget also started a podcast, "Bob Saget's Here For You," mid-pandemic. The comedian was thrilled to be back doing standup shows, though, enthusing about what became his final set in his heartbreaking last message.
Understandably, Saget's death has hit fans and family equally hard, with stars across Hollywood paying tribute to him. However, just a few months ago, the "Full House" star was in their position following the death of another beloved comedian.
Bob Saget was crushed by the death of Norm Macdonald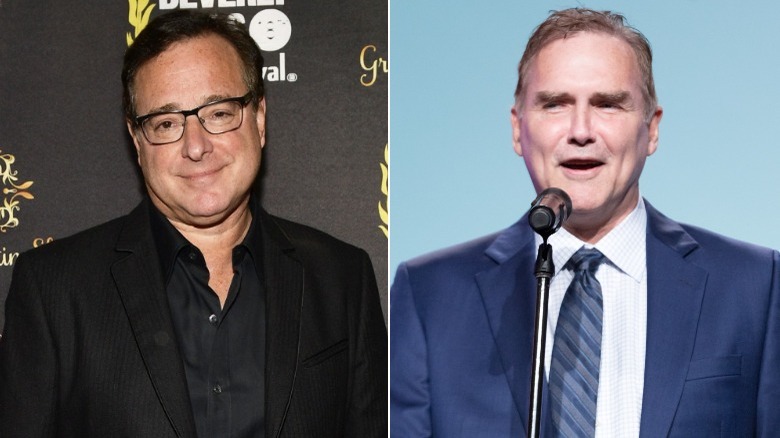 Matt Winkelmeyer, Greg Doherty/Getty Images
Just a few months before his death, Bob Saget paid tribute to fellow comedian and longtime friend Norm Macdonald. As The Sun notes, Macdonald had been secretly battling cancer for almost a decade when he passed, at 61, in September 2021. 
Describing his friend's death as a "knife to the heart," Saget dedicated an entire episode of his podcast to "Remembering Norm" (via YouTube). The "Full House" star looked back fondly on their relationship, which began all the way back in 1978. 
"He's one of the most important people in my life and one of the sweetest. We loved each other," Saget shared. "I can't accept that he's gone, and that's the shock we're going through. Sixty-one. It's a sin for all of us that he's gone. He cared about people a lot."
He went on to share how "Saturday Night Live" alum Macdonald "felt the human condition so deeply that it affected him in different ways." Saget admitted that he was never explicitly told that his friend was ill but that he could sense it whenever they were together. 
"I knew something was wrong. I think a lot of us felt it. His mind was still amazing," he shared. 
They'd been texting back and forth prior to his death, too. Thankfully, Saget's final communication with Macdonald was simply the two men expressing their undying love for each other.