Before His Death, Bob Saget Posted This Adorable Mary-Kate And Ashley Throwback On TikTok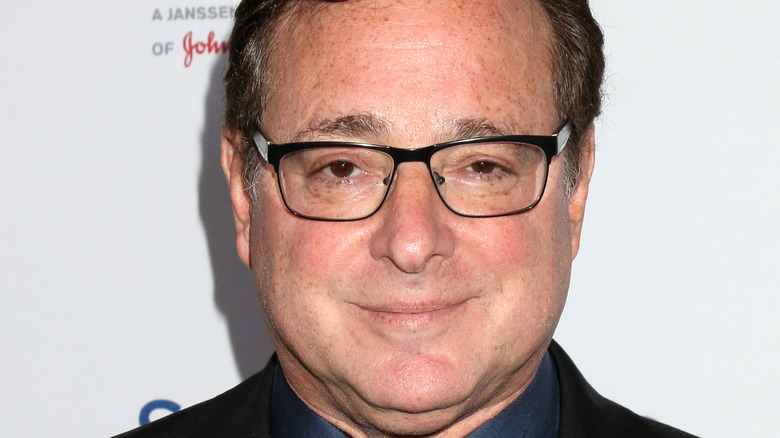 Kathy Hutchins/Shutterstock
Beloved actor and comedian Bob Saget has tragically died at the age of 65 (per CNN). Saget was found unresponsive in his hotel room at the Ritz-Carlton in Orlando, Florida on Sunday, January 9, and the cause of death has yet to be determined by a medical examiner. In the wake of Saget's sudden passing, many of his former co-stars have paid tribute to him on social media and through public statements. Mary-Kate and Ashley Olsen, who starred on "Full House" with Saget from 1987 to 1995, commented on Saget's untimely death through a statement made to Page Six.
"Bob was the most loving, compassionate and generous man. We are deeply saddened that he is no longer with us but know that he will continue to be by our side to guide us as gracefully as he always has," the Olsen twins said. They added, "We are thinking of his daughters, wife and family and are sending our condolences." Both Mary-Kate and Ashley portrayed Michelle Tanner on the hit 1990s television show, where Saget played their father, Danny Tanner.
Since the show's conclusion, Saget has remained close with the Olsen twins. The trio frequently attended events together, alongside Saget's daughters, throughout the 2000s and 2010s (via BuzzFeed). Saget spoke highly of Mary-Kate and Ashley, and would often post memorable moments with the pair through his various social media accounts.
Before his death, Bob Saget posted an adorable Mary-Kate and Ashley throwback on TikTok, and the moment now feels more poignant than ever.
Bob Saget posted this adorable Mary-Kate and Ashley throwback on TikTok in 2020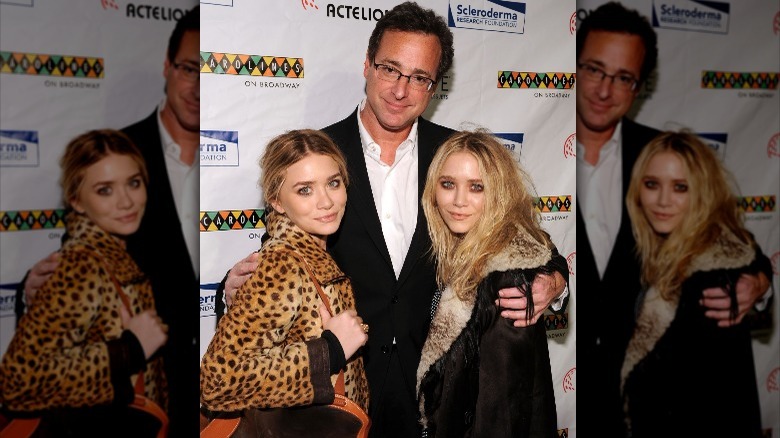 Bryan Bedder/Getty Images
Back in April 2020, Bob Saget posted an adorable throwback on TikTok from the 43rd Emmy Awards, where he appeared on stage with Mary-Kate and Ashley Olsen. The event took place in 1991 when the Olsen twins were just five years old. In the clip, Saget can be seen walking on stage hand-in-hand with Mary-Kate and Ashley (via TikTok). Saget then kneels down beside the Olsens to present an award, and the girls take turns whispering to him what he should be saying.
The clip lasts for less than a minute, but it provides a heartwarming glimpse into the lifelong bond that formed between Saget and his on-screen daughters. During an interview in February 2021, Saget spoke about the Olsen twins, saying "Ashley and Mary-Kate, I love so much. When I'm in New York or when they're here, when we can, we see each other" (via Cinema Blend). The "Full House" star was supportive of the Olsens' decision to refrain from partaking in the new "Fuller House" series, saying during that same interview, "People should do what they want with their lives."