Why AOC's COVID-19 Status Is Turning Heads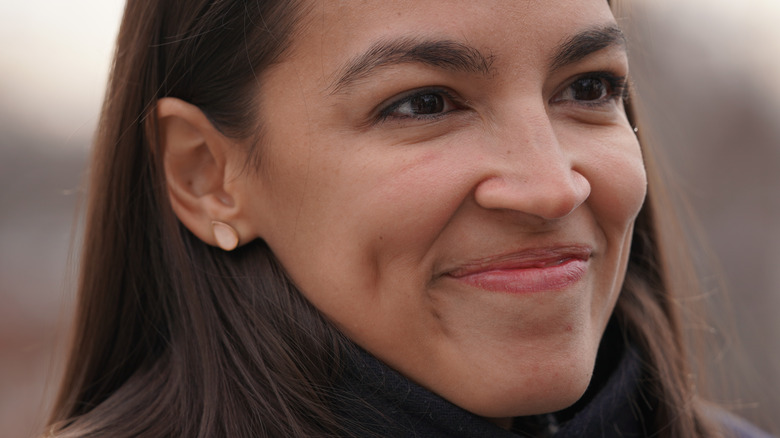 Phil Pasquini/Shutterstock
Some people have strong opinions after New York Congresswoman Alexandria Ocasio-Cortez revealed Sunday she has tested positive for COVID-19. As the politician, known to many by the nickname AOC, shared in a statement, she was "experiencing symptoms and recovering at home" (via New York Post). The statement went on to disclose, "The Congresswoman received her booster shot this fall." The statement concluded by encouraging everyone to get a booster "and follow all CDC guidance."
The Democrat had been at the receiving end of criticism after partying without a face mask in Miami, Florida the week before, according to the Daily Mail. This, as COVID-19 cases were exploding in the Sunshine State (via Palm Beach Post). Remember, AOC has been a strong proponent of masking, even after vaccination (via Fox News). To be fair, she has supported mask wearing indoors, and was photographed outdoors not wearing a mask, although the area was very crowded.
No matter the details, her COVID-19 positive status has Twitter voicing its reaction.
Twitter isn't kind to AOC following her COVID-19 diagnosis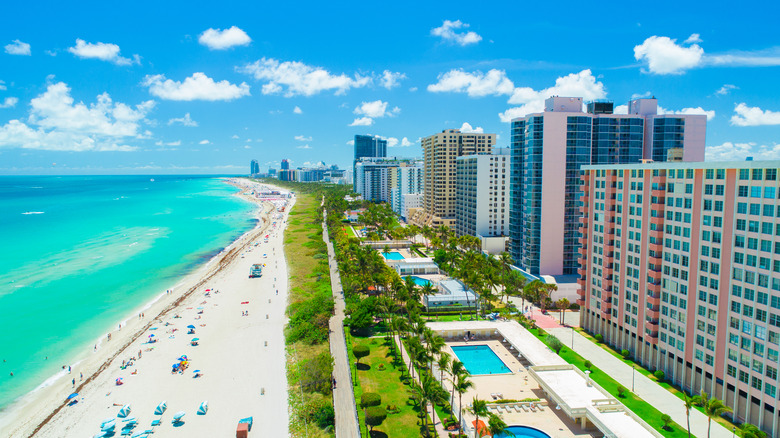 Mia2you/Shutterstock
Not surprisingly, Twitter had a lot to say about AOC testing positive for COVID-19 given the maskless images that were making the rounds online just a week earlier. "AOC has Covid. I'm sure she'll blame it on Florida," joked one Twitter user.
"Haven't heard much from AOC in awhile. I assume she got covid in Miami," commented someone else, referring to the recent criticism of Florida Governor Ron DeSantis when he was not seen in public for many days. It turned out he was accompanying his wife to cancer treatments, but that didn't end speculation that he had actually contracted COVID. As the New York Post points out, DeSantis and AOC have been at odds over the pandemic, with the Team DeSantis Twitter account chiding the New Yorker last week, "We hope you're enjoying a taste of freedom here in the Sunshine State thanks to @RonDeSantisFL's leadership."
Back to the Twitter reaction to AOC's positive status, someone else tweeted, "Has AOC blamed DeSantis for getting Covid yet??" Another person called the result, "karma." Finally, this tweet sums up what many said about the diagnosis: "AOC is positive for Covid after partying maskless in Florida. Maybe she should practice what she preaches. AOC is a hypocrite. Who Agrees?"