Why Fans Think Sarah Jessica Parker Has Dementia In And Just Like That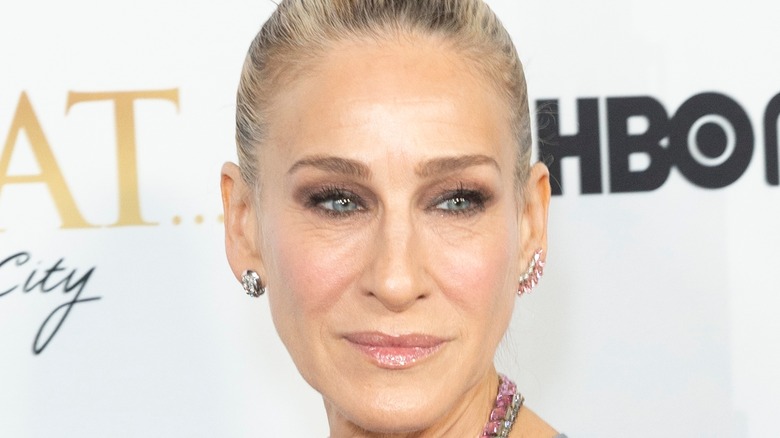 Lev Radin/Shutterstock
Prior to the premiere of "And Just Like That..." it had been 11 years since the cast of "Sex and the City" had graced on our television and movie screens. 2010's "Sex and the City 2" had been the latest "Sex and the City" installment (via Us Weekly).
Despite many questions as to whether or not "Sex and the City" would ever return, finally, there was news that HBO Max would be bringing "Sex and the City" back for a limited series entitled "And Just Like That..."
"And Just Like That..." finds three of the four of our main "Sex and the City" characters (Carrie, Charlotte, and Miranda) in very different stages in their lives than when we left them –- juggling motherhood, career changes, and loss.
It's clear that the legacy of "SATC" means a lot to its star, Sarah Jessica Parker, who plays Carrie (via Vogue). "I had all of the original stuff in my own storage. Furniture, clothes, everything, packed according to season and episode and scene," Parker said of keeping all of Carrie's belongings. "I kept every single solitary thing."
Reviving "Sex and the City" also allows for the opportunity to bring in new characters of different backgrounds and sexualities -– something the original iteration of the show was sorely missing. "In no way were we interested in tokenism," Parker said. "You can't bring people on the show and not let the camera be with them! These characters are all gifts to us" (via Vogue).
What will be Carrie's fate on And Just Like That...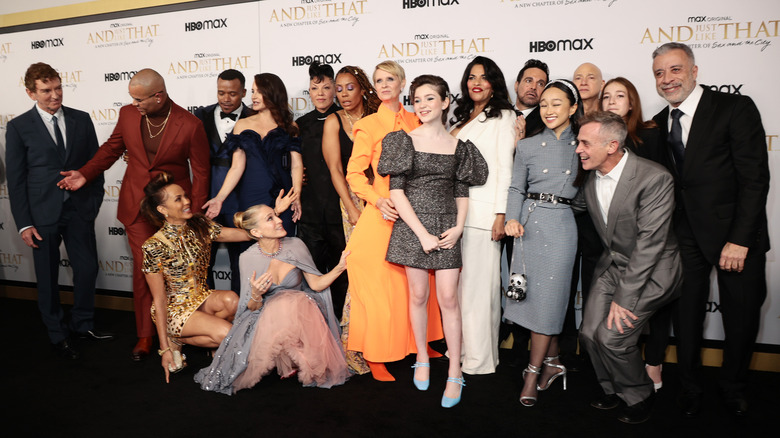 Dimitrios Kambouris/Getty Images
Even before HBO aired the 1st episode of "And Just Like That..." there was no shortage of speculation that Carrie's former toxic boyfriend, now husband, Mr. Big (Chris Noth) would pass away. And of course (spoiler alert) these speculations were true. Towards the end of the 1st episode, Mr. Big sadly succumbs to a heart attack after completing his 1000th ride on his Peloton (via StyleCaster).
The rest of the season thus far has shown Carrie trying to move on in the wake of losing him. Unfortunately, there are "Sex and the City" fans who think there might be more bad news in Carrie's future (via Daily Mail).
Some audience members have speculated that Carrie is sadly suffering from dementia, due to scenes where she has misplaced items –- like putting coffee in the freezer or forgetting what she was talking about mid-sentence.
Per Alzheimers.org, "People with dementia often lose items as a result of their memory loss ... They may also leave items in unusual places — for example, leaving the remote control in the bathroom, or tea bags in the fridge ... By hiding and hoarding things, the person may be trying to have some control of their situation."
Only time will tell what the writers and producers have in store for Carrie and the rest of the "Sex and the City" characters, but so far, as long as it doesn't involve a Peloton, they're probably safe.