The Real Reason Chris Noth Left Law & Order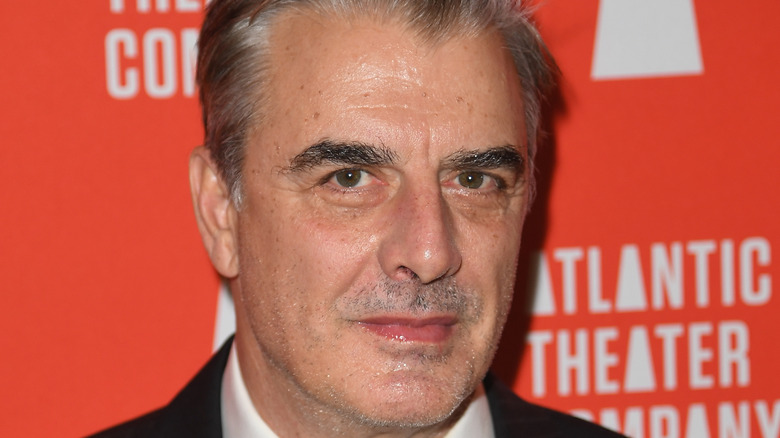 Nicholas Hunt/Getty Images
In early 2022, on foot of damning allegations of sexual assault stretching back years, Chris Noth was unceremoniously expelled from the "And Just Like That" season finale. As TV Line reported, footage of Big, Carrie Bradshaw's dearly departed husband who perished in the first installment the reboo, was supposed to be included in the final episode. After multiple women came forward accusing Noth of abuse, he was cut from his role as a series regular on "The Equalizer" and also dropped by his representation.
Sources confirmed that the footage Noth had shot with actor Sarah Jessica Parker, who reprised her role as Carrie on "And Just Like That" following six successful seasons of "Sex and the City" and two spinoff movies, was negligible and could easily be left on the cutting room floor if necessary. Likewise, an insider pointed out everything hadn't been settled for the season closer when the allegations initially came to light either.
Two women alleged, in interviews with The Hollywood Reporter, that Noth had sexually assaulted them in incidents that took place in 2004 and 2015. The actor strongly denied anything untoward had happened, describing the stories as "categorically false." A third woman subsequently came forward with her own story, which Noth also shot down. The central trio stood behind the victims in a joint statement released soon after.
Prior to breaking out on "SATC," however, Noth had a starring role on "Law & Order" that he also abruptly left. Thankfully, it was under entirely different circumstances.
Chris Noth's contract negotiations completely broke down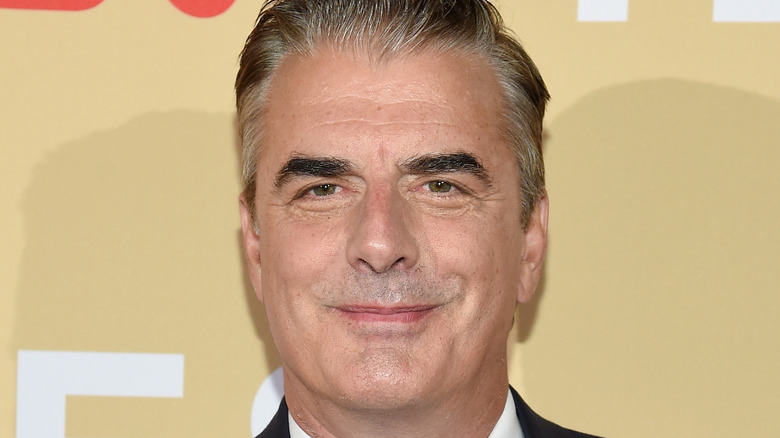 Dimitrios Kambouris/Getty Images
As Express notes, actor Chris Noth was one of the original stars of long-running crime drama "Law & Order." Noth played Detective Mike Logan, a brash wunderkind who worked hard to nab bad guys and looked good while doing it. Logan quickly became a fan favorite, but he left the series after five seasons following a violent altercation with a politician. As the Associated Press reported at the time, the reason Noth left the show was simply because contract negotiations broke down. The actor was reportedly entitled to a big raise if he continued with the show, but executive producer Dick Wolf admitted it would've been "impossible" to facilitate. 
Dolores Robinson, head of the actor's management team at the time, stated, "He's really sorry that they couldn't get it together, but he's had five great years, and his feeling is that it's time to move on." Naturally, Noth went on to bigger and better things with recurring roles on "SATC" and "The Good Wife" among many others. Detective Logan, meanwhile, reappeared in spinoff "Law & Order: Criminal Intent" in 2005, with Noth remaining onboard until 2008, per IMDb. The actor expressed regret about returning in a 2010 interview with Cigar Aficionado magazine, however. "I never really believed I fit in that show," Noth admitted, via Digital Spy. 
In fact, the only reason he agreed was because the money was so good, harking back to why Noth walked away in the first place.