Kamala Harris' Former Spokesperson Has A New Job Title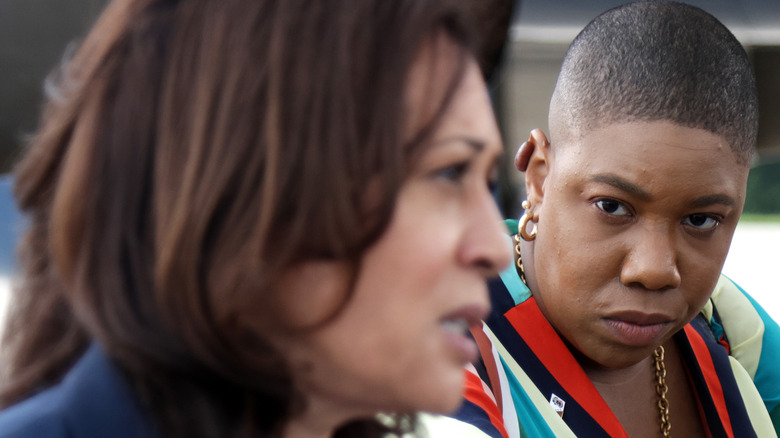 Alex Wong/Getty Images
Over the past few months, three top aides from Vice President Kamala Harris' office have departed from their roles. This fact, coupled with a bombshell report by The Washington Post in December 2021 in which several former staffers accused the vice president of employing bullying tactics in the workplace, has led many to wonder what exactly is going on in Harris' office.
The first major exit came in November 2021 when Harris' communications director, Ashley Etienne, announced that she would be leaving her post in order to "pursue other opportunities," per USA Today. The most recent exit was made by Vincent Evans, the deputy director of public engagement and intergovernmental affairs for Harris' office. On January 4, Evans announced that he would be leaving his current position to take a new job at the Congressional Black Caucus, according to CNBC.
In December 2021, NBC News revealed that Symone Sanders, a senior adviser and chief spokesperson for Vice President Kamala Harris, would be leaving her position by the end of December, information revealed to NBC by a White House official. Sanders was President Joe Biden's campaign senior advisor during the 2020 election, then transitioned to the role of chief spokesperson for Harris after Biden won the election, per Politico. Until recently, Sanders' next move was unknown.
Sanders will be hosting her own political show on MSNBC's political news channel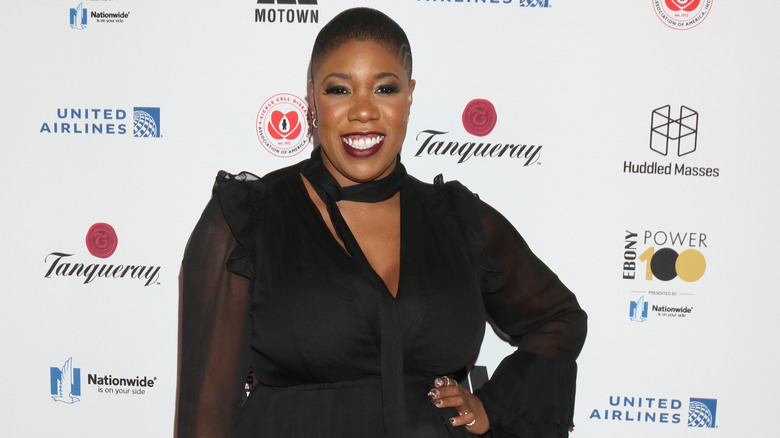 Kathy Hutchins/Shutterstock
Though Symone Sanders is moving on from the White House, she will still be utilizing her knowledge of politics in a brand new position at MSNBC. On Monday, MSNBC announced that Sanders will be hosting a weekend program and show on weekdays on The Choice, which is MSNBC's political news channel. According to People, the weekend program and show, the names of which have yet to be officially announced, will be available for streaming on Peacock at some point in the future. In addition to hosting her own show, Sanders will also be occasionally appearing on other MSNBC platforms and shows.
"I wanted to be at a network that had an already established record in the streaming world and would have a show on streaming and on linear and was one that wasn't just an experiment," Sanders told Variety. "I'm going to bring my whole self to this show. I am a young woman, a young woman of color. I'm a Black woman, a young Black woman from the Midwest, from Nebraska. Yes, I have done politics, but I'm also a consumer of pop culture," she says. "I'm turning on the news in the car, but I'm also DVR-ing the 'Housewives.' There is a space for that to intersect ... Something very significant is afoot in the country right now. We have to tell lots of these stories, all of these stories, not just some of the stories."