Bob Saget's Touring Mate Reflects On His Final Days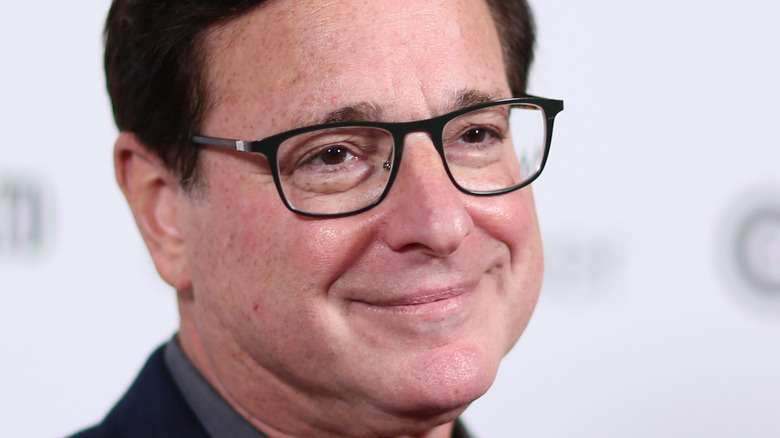 Phillip Faraone/Getty Images
On Sunday, comedian and actor Bob Saget was found dead in a hotel room after performing a comedy show in Ponte Vedra Beach, Florida, per CNN. Since news of his death broke, Saget's "Full House" costars, friends, and people he has worked with over the years have come forward to share their own memories of the comedian and actor. Comedian Mike Young, Saget's friend and frequent touring partner, has also been recounting his time spent with the star over the years.
The pair first met a little over a decade ago on the set of "Entourage," in which Saget made a cameo as a disgruntled neighbor of the show's stars. "I was already touring as a comedian, and Bob was like, 'I got a couple of dates you could do,'" Young told Fox News. "We ended up touring nearly every club in the country every weekend. We became more than best friends — we were like brothers. He was such an open book of love. Bob was the dude who took care of everything. Flights were always taken care of; hotels were always booked. Bob made sure the restaurants were going to be open and feed us after a show — he just took care of everybody on the road."
Most recently, Young had opened for Saget on the comedy tour that he had embarked upon prior to his death on Sunday, per Page Six.
Young spoke about Saget's state during his final days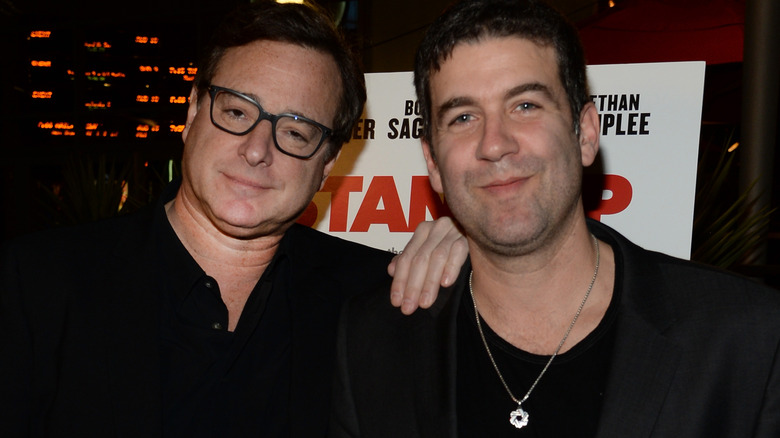 Chris Weeks/Getty Images
While speaking with Page Six, comedian Mike Young spoke about the state of mind that Bob Saget was in during the final days prior to his death, many of which were spent on his comedy tour. "He seemed great and he seemed excited about going on the road," Young told Page Six. "We had West Palm Beach lined up in a week and we were about to take off from there. Bob seemed excited about his new material. He was excited about going on vacation with his wife pretty soon, he was excited to see his daughters. He had so much to live for and was looking forward to all of it."
As Young told E! News, Saget would want to be remembered for the impact that he had as an artist. "Bob would want to be remembered as a real artist in the comedy community," Young told E! News. "He would want to be remembered as a great comedian and a great performer, great artist. The Norman Lears of the world love Bob and these are people who operate at the highest level of the game. And they really loved him and they saw a brilliance in him. They knew there was something brilliant about Bob. He was so sharp and quick-witted. He had a gift. He really had a gift of wit and timing ... I think he would just want to be remembered as respected by his peers."