Bold And The Beautiful Stars Who Dated In Real Life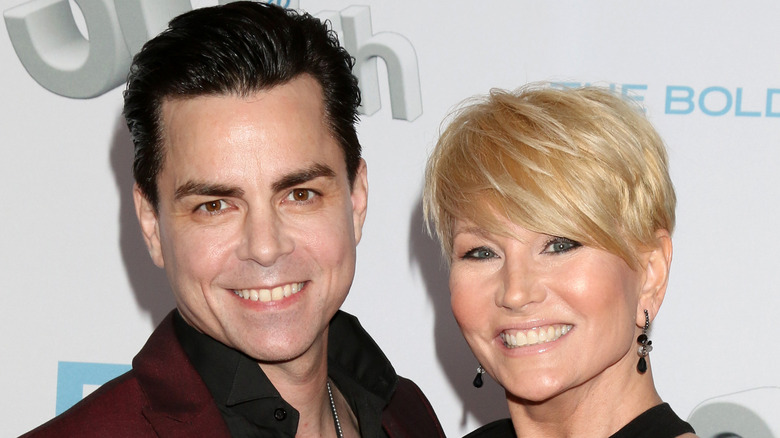 Kathy Hutchins/Shutterstock
Since 1987, "The Bold and the Beautiful" has been a fixture in the homes of millions of Americans, per Soap Opera Digest. This means that, for over three decades, viewers have been entertained with some of the most tumultuous and passionate romantic relationships on television. When it was announced that two more seasons of the show had been renewed back in 2020, Amy Reisenbach, the executive vice president of current programs at CBS Entertainment, spoke of the legacy of the long-running soap opera. "For over three decades, 'The Bold and the Beautiful' has been a cornerstone of the CBS Daytime lineup," Reisenbach told Deadline. 
"The show has been a creative and ratings success due to the supremely talented cast, writers and producers that Brad Bell has assembled. Of course, none of this would have been possible without B&B's dedicated fans, whose passion for these characters and stories is unsurpassed. We are delighted to be able to continue to offer them a daily look into the romances and rivalries between the Forrester, Logan and Spencer families," she added.
Throughout its three decades on television, on-screen couples like Brooke and Ridge, Steffy and Bill, and Hope and Liam have brought the heat to "The Bold and the Beautiful." Given the electricity on the set of "The Bold and the Beautiful," it doesn't seem too strange that at least a few real-life couples met on the set of the famous soap opera.
Some The Bold and the Beautiful co-stars have tied the knot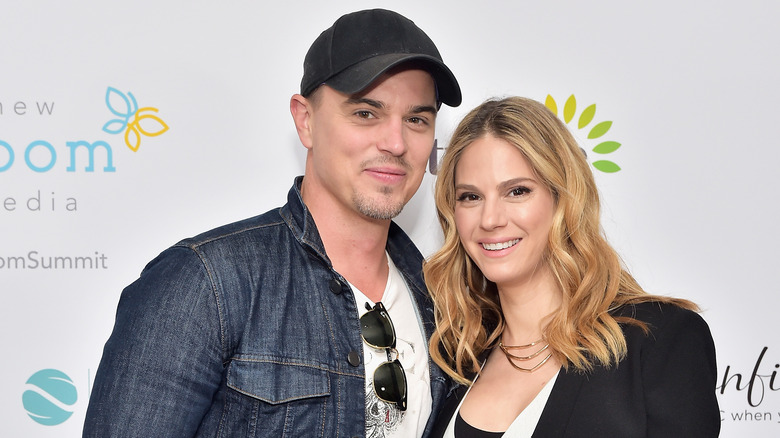 Stefanie Keenan/Getty Images
Kelly Kruger and Darin Brooks actually worked together on two projects while dating, "The Bold and the Beautiful" and "Blue Mountain State." Kruger, who portrayed Eva on "The Bold and the Beautiful," and Brooks, who portrays Wyatt Spencer, got married in Hawaii in 2016, per People. In April 2021, the couple announced that they were expecting their second child. 
Kruger and Books, who are already parents to daughter Everleigh Jolie Brooks, spoke to People about their excitement. "We are so excited about baby No. 2!" Kruger revealed, adding, "We told our daughter Everleigh as soon as we found out, and since then she asks to kiss my tummy every day. It's the sweetest thing."
"The Bold and the Beautiful" co-stars Mick Cain, who portrayed C.J. Garrison until 2017, and Schae Harrison, who portrayed Darla Einstein Forrester until 2015, first met on the set of the show and have been happily married since 2001, according to Showbiz CheatSheet. The couple are also parents to a son named Haven. "He's definitely a comedian, I'll tell you that," Cain told Soap Opera Digest in 2010. "He has a wicked sense of humor and I feel I've had a hand in that. He has great timing. Sometimes you just get into the role of being a dad, 'You can't do this, you gotta do that,' and he keeps me on my toes by cracking a joke."