A Former Royal Aide Reveals How Kate Middleton Really Reacts To Her Public Gaffes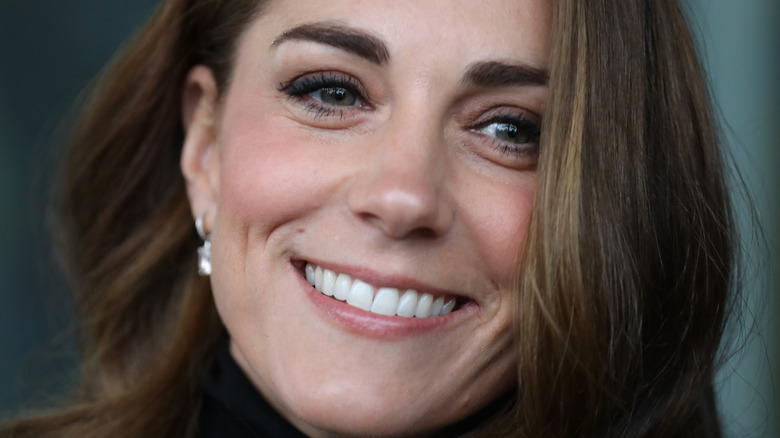 Tim P. Whitby/Getty Images
When Meghan Markle revealed that it was actually Kate Middleton who made her cry before Markle's star-studded wedding to Prince Harry, rather than the other way around, it didn't go down too well. 
In fact, as royal expert Kate Nicholl told OK! magazine (via Page Six), Middleton was "mortified" that the former "Suits" star made that statement during her sit-down with Oprah Winfrey in March 2021. 
As Nicholl explained, the Duchess of Cambridge was adamant that she "never wanted any suggestion of a rift with Meghan to come out in the press." This is primarily because Middleton typically plays her cards very close to her chest, despite living a public life.
"Kate is so discreet and respects her personal life," Nicholl said. "You never hear about her falling out with anyone because she is very careful with how she treats others. So, for this story to be circulating is very hard." 
Moreover, the duchess was under the impression that everything was cool between her and Markle, so she was completely thrown off to hear the incident brought up again — and during an interview that was broadcast all over the world, watched by record numbers of viewers, to boot. 
Adding insult to injury, Middleton wasn't "in a position to respond," Nicholl said, leaving her to essentially sit there and take the backlash. 
Thankfully, when it comes to other aspects of being a working royal, the Duchess of Cambridge takes them much less seriously.
Kate Middleton doesn't sweat the small stuff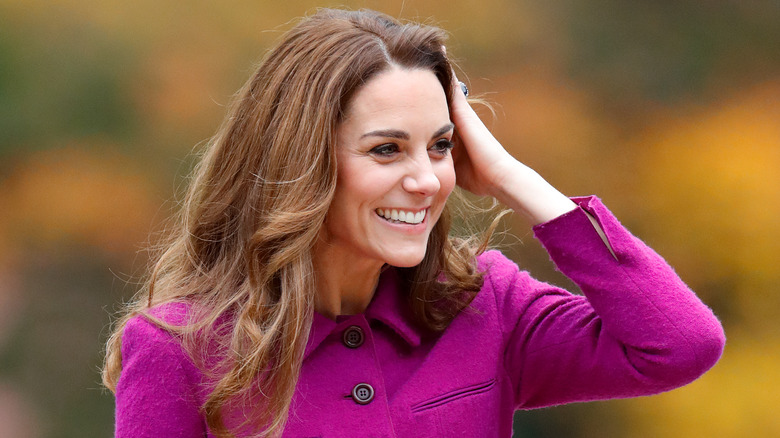 Max Mumby/indigo/Getty Images
As Express notes, Kate Middleton is frequently described as a perfectionist in her approach to royal duties. 
But a former aide to the duchess revealed that she has a great sense of humor in private, which allows Middleton to laugh off indiscretions during official engagements. Rebecca Priestley, who served as Middleton's adviser from 2011 to 2017, told The Sunday Times about her approach. 
"On a trip back from an engagement, she will giggle if something went wrong and sees the funny side of things and will often take the mick out of herself and William," she said. "People mainly see her professional side, but it doesn't mean the fun's not there." 
The duchess has been spotted joking around during appearances several times. In a clip widely circulated on Twitter and captured at the 2020 Royal Variety performance, Middleton and husband Prince William were chatting with other attendees when he took a moment to clear his throat and drink some water. 
During the lapse in conversation, the duchess stepped in to quip that William's hoarse throat was the result of "too much singing." 
According to a personal friend of hers, Middleton is more likely to be seen "acting silly" to keep their three kids entertained. The dedicated mother is "brilliant at dressing up" and doing "different characters" for them, she said. Likewise, Middleton often joins her little ones for gardening or games. 
Evidently, her life is so full that minor public embarrassments can simply be laughed off.