Why Glenn Beck's COVID-19 Diagnosis Has People Talking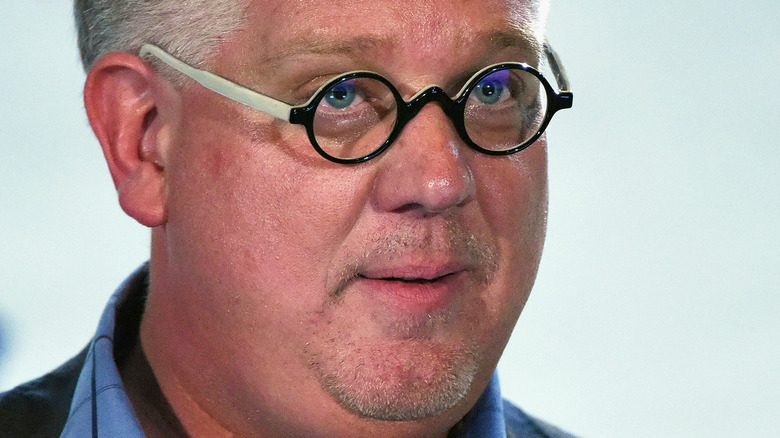 Michael S. Schwartz/Getty Images
Glenn Beck has made some rather shocking claims about the COVID-19 vaccine. According to Politifact, the former Fox News host asked viewers back in December during his Blaze TV program, ​​"Did you know the government co-owns the vaccine?... the same government that is now mandating its use owns the vaccine?" (via Britannica). Indeed, he has been behind some pretty eyebrow-raising conspiracy theories when it comes to the vaccine and ulterior motives, and says he remains unvaccinated (via Daily Beast). Perhaps that is why Beck's newest health disclosure has so many people talking.
Taking to his Instagram last week, Beck shared that he had tested positive for COVID-19 for the second time. "So far it is way different than the first time I had it in Dec '20. That time it wiped me out for almost 3 weeks. This time it is just the worst 'cold' I have ever had," he shared with his 369,000 followers. Then, Beck was a guest on Mark Levin's podcast this week and updated listeners, "It's just getting into my lungs... you will want to avoid that" (via The Sun). According to the Daily Beast, the host said he is taking the controversial medicine Ivermectin to deal with his symptoms. He also touted the benefits of natural immunity (via Queerty).
Not surprisingly, Twitter has some opinions.
Social media is not kind to Glenn Beck after he tests positive for COVID-19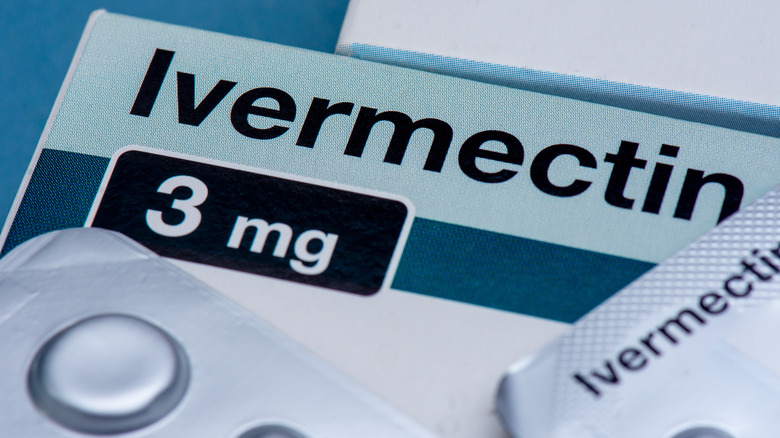 HJBC/Shutterstock
Twitter lit up with reactions to Beck's disclosure that he tested positive for COVID-19. "Glenn Beck has Covid AGAIN. How's that natural immunity working out for you, big guy?" asked one user. California Congressman Eric Swalwell had a slightly nicer take on the bad news, tweeting, "I wish Glenn Beck a speedy, full recovery, and the same for anyone who refused vaccination because of his lies." "I have no empathy for Glenn Beck getting #COVID19, AGAIN. I hope his supporters will see that he's a complete moron and get vaccinated," tweeted someone else.
Meanwhile, it's important to note that it is possible to get COVID-19 more than once even if you are fully vaccinated (via Cleveland Clinic). That being said, vaccination protects against serious illness. Furthermore, the Food & Drug Administration does not recommend using Ivermectin to prevent or treat the virus.
Back to Twitter's reaction to Beck's health news. This comment sums up what many tweeted: "Oh wow! Glenn Beck has Covid again and apparently it's attacking his lungs. I wonder if he regrets not getting vaccinated and maybe is even thinking of listening to the experts now about their thoughts on natural immunity."