Lamar Odom Has Something To Say To Tristan Thompson Amid Khloé Drama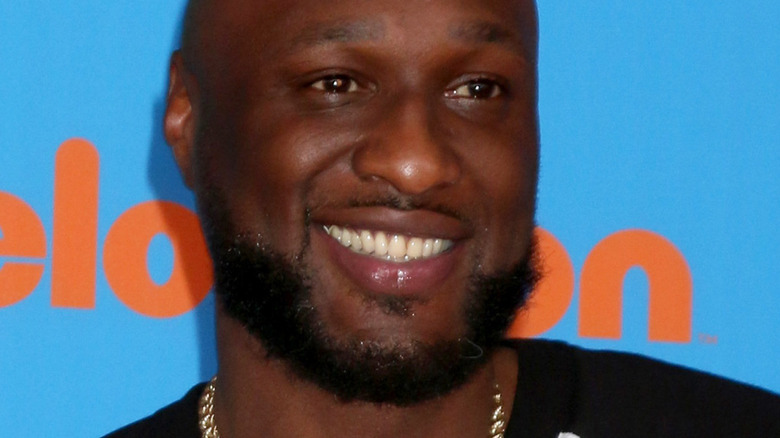 Kathy Hutchins/Shutterstock
Lamar Odom and Tristan Thompson have publicly gotten into it over their shared ex, Khloé Kardashian. In short, they have thoughts about one another. Now, Odom is sticking with that theme and has opened up about Thompson's admission that he fathered a child with another woman while he was with the reality star.
Talking to TMZ, Odom said he has not been in touch with Kardashian, whom he was wed to for four years, according to InStyle. "Nah, I haven't been fortunate enough to reach out to her," he said.
He added, "She's gonna be alright she's a strong girl" (via Page Six). Odom shared with TMZ what he would say if he did connect with his ex, noting, "First, I would give her a hug because I haven't seen her in a long time. What would I say to her? Just to be strong, keep her faith in God and be strong for her daughter [True Thompson]."
But before he concluded his remarks on Thompson's infidelity and publicly humiliating the star, Odom had one more thing to say.
Lamar Odom wishes Khloé Kardashian nothing but the best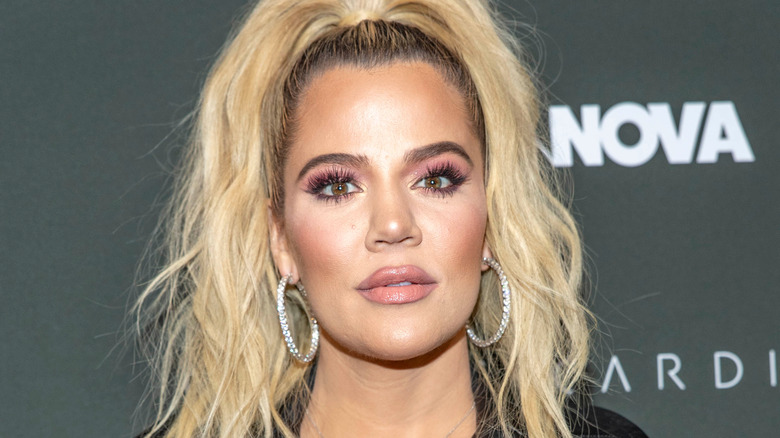 Eugene Powers/Shutterstock
TMZ's short chat with Odom ended with the basketball player saying about Thompson cheating on Kardashian, "Dude is corny for that, but it's all good" (via Page Six). 
Meanwhile, Kardashian's former husband briefly commented on the paternity drama when Thompson came clean via a public apology on his Instagram. Commenting on his Story, Odom said about Kardashian, "I truly wish nothing but the best for her. I'm hoping we can reconnect and talk one day as friends. She is a good person and deserves the world" (via ET Online).
As for Kardashian, sources say she is feeling down about the situation and that it's hard for her to face that Thompson is a dad again, perhaps given her previous desire to have another child with him. 
That said, Page Six reports she is "taking the high road" and has decided not to share her thoughts publicly. "She's a great mom and she wants her daughter to have a good relationship with her dad ... So for that reason, Khloé is not going to fight with Tristan or block him from the family" a source said.