How David Eigenberg's Real-Life Experience Inspired His Plotline On AJLK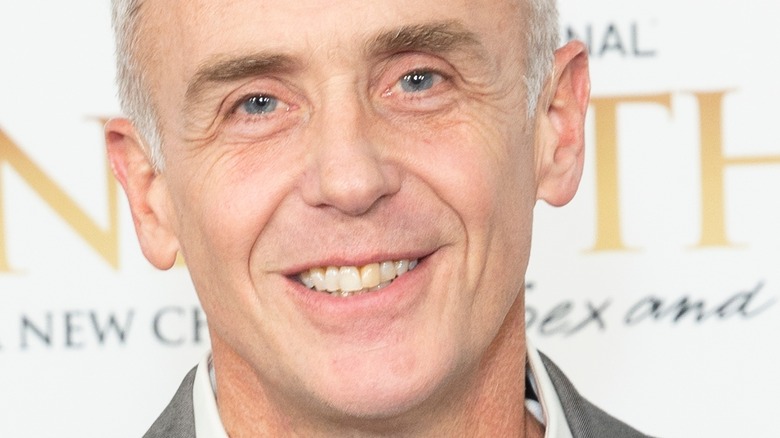 lev radin/Shutterstock
Many viewers were surprised to learn that Steve Brady had become hard of hearing in the "Sex and the City" reboot, "And Just Like That..." In fact, the plotline received backlash online, with one Twitter user commenting, "I am 53 and the show portrays 50 year olds like they are 80. Steve and the hearing aid?" Many other tweets questioned the writers' choice to have the bar owner wear hearing aids. But as another fan of the show pointed out, "​​Hearing loss can happen as people age, but it also can happen at ANY age. My 5 y/o son just got his first hearing aid."
Whether or not fans initially accepted Steve's storyline, the 57-year-old David Eigenberg, who has long portrayed Miranda Hobbes' love interest, is now providing some color for the reason his alter ego wears hearing aids on "AJLT." As the show's writers, Julie Rottenberg and Elisa Zuritsky, explained to Vanity Fair, hearing loss in the actor's own life actually inspired Steve's aging journey (via People).
"When [showrunner] Michael Patrick [King] reconnected with David Eigenberg about the show, the very first thing that David said was, 'I got hearing aids.' It was literally what he led with," Zuritsky told the outlet, adding, "That actually wound up being Steve's tone about his aging [in the show]."
Steve Brady's relationship may also be getting old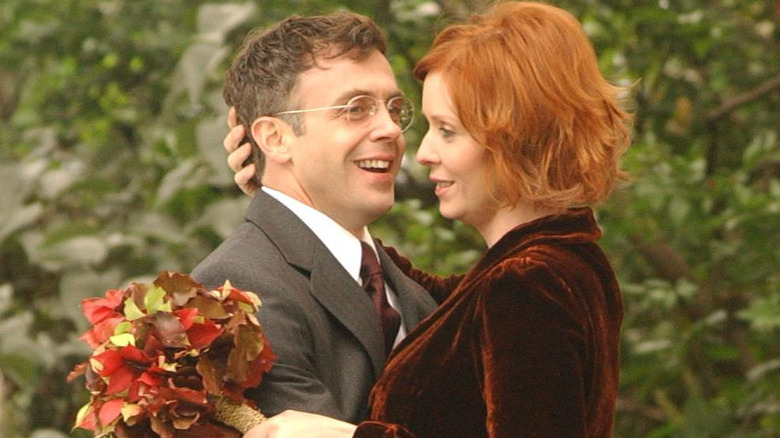 Arnaldo Magnani/Getty Images
Of course, many of the characters are facing age-related issues as we meet up with them on "And Just Like That..." Carrie Bradshaw considers getting a facelift — although for now, she's holding off (via Vogue U.K.). Miranda struggles with ending her trips to the salon and letting her hair go gray — she's embracing the natural look so far. And Big dies from a heart attack, leaving Carrie to figure out life as a widow.
As for Steve, the character is also struggling in his aging marriage, with Rottenberg telling Vanity Fair, "Miranda's journey is representing another reality out there, which a lot of people go through — the reevaluations and transitions in life. Grown couples grow apart, and people come to epiphanies about what their spouse is or isn't fulfilling for them. Miranda's story was very representative of a certain path that a lot of women find themselves on" (via Us Weekly).