The Truth About Summer House's Kyle Cooke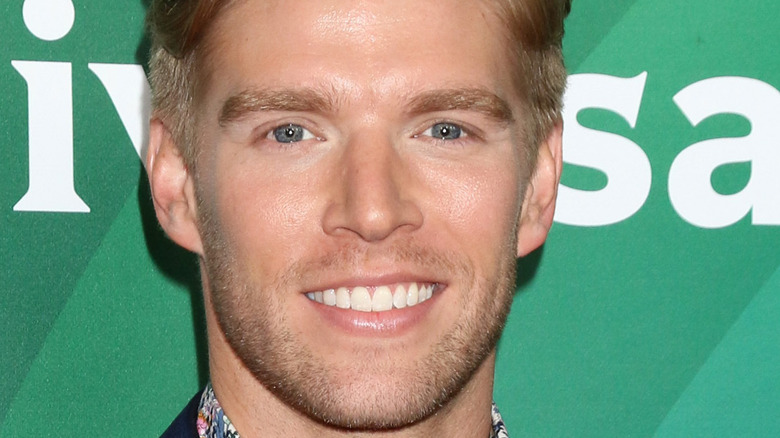 Kathy Hutchins/Shutterstock
Bravo TV is infamous for being the home of "The Real Housewives" franchise. While the ladies of luxury are a highlight of the network, Bravo TV has also given fans the gift of a completely different genre with "Summer House." The show follows a group of twenty-something New Yorkers as they rent a summer house in Montauk together and escape the city every weekend. We use the term "escape" loosely as their weekends are essentially always filled with drama that wears them out even more than their jobs in the city (via Refinery29). 
Over the span of a very successful six seasons of "Summer House", some cast members have been substituted for others but a solid few OGs of the show have remained throughout its entirety: Lindsay Hubbard, Carl Radke, and Kyle Cooke. The trio are actually also the oldest in age out of every cast member that's come and gone (via Distractify). However, they've certainly proven every weekend that age really is just a number. Cooke more than anyone else has earned his status as a Peter Pan-type, never wanting to grow up. But over the past few years things have taken a turn for the 39-year-old.
The ultimate Peter Pan is all grown up
Tuning into any given episode of "Summer House," a viewer could assume that Kyle Cooke is leading the exact same life he entered with. Still up to his same drunken antics and extreme partying habits, no season is complete without multiple huge themed bashes that Cooke takes charge of and very quickly drunkenly loses control of (via Bravo TV). However, the truth is that his actual life has had a complete transformation from the first season. Cooke entered the scene as the eternal bachelor with a fear of commitment, only ever wanting to party and never taking life seriously. Over the past few years, that has all ceased to exist. 
The commitment-phobe has actually taken things all the way to the aisle after officially marrying his previously on-and-off fling Amanda Batula on September 25, 2021 (via Screen Rant). While they had a bumpy road to the finish line, the couple are happily settled and even officially enjoyed their long overdue honeymoon in January 2022 (via People). 
It's not only in his personal life that Cooke has settled down and gotten serious, but he's made huge strides professionally as well. Cooke, alongside Batula, has built a very successful brand of sparkling hard teas and premium craft cocktails named "Loverboy" (via E! Online) With its fun bright packaging and exciting flavor releases, the brand has grown to become a huge hit and can be found in stores in seven different states (via Screen Rant).