Jamie Lynn Spears Reveals How Britney Spears Really Acted After Ending It With Justin Timberlake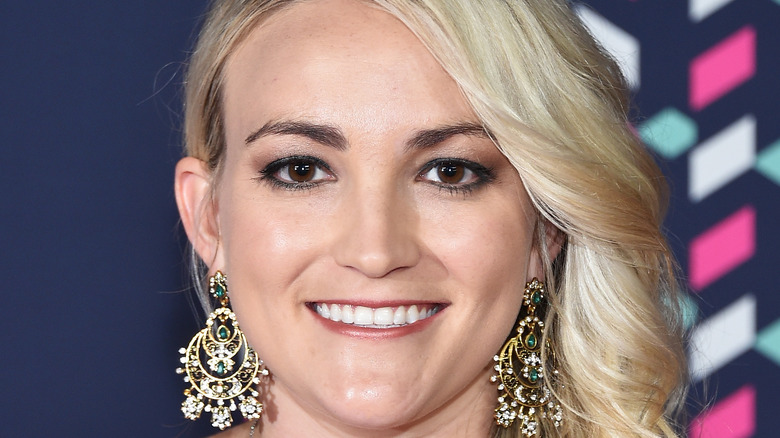 Mike Coppola/Getty Images
Britney Spears' conservatorship battle ended in 2021, after the pop star faced a very public and toxic battle with her family members, as Harper's Bazaar reported. Now that Britney is officially free, she has been confronting and sharing her pain with fans. One of the biggest bombshells the "Womanizer" singer has dropped is her younger sister Jamie Lynn Spears' involvement (or lack thereof) throughout the entire debacle. Per E! News, Britney has made it very clear that she felt abandoned by her sister throughout the conservatorship fight. As Us Weekly notes, the sisters have been publicly feuding on social media, prompting Britney's fans to come to her defense.
Thus far in 2022, Jamie Lynn's actions have been met with scrutiny. Britney's fans were outraged that Jamie Lynn chose to capitalize on the conservatorship battle by releasing a book — and the book's promotional tour only further harmed her position in the public's eyes, according to the Daily Mail. Per CNN, Jamie Lynn was further criticized for playing the victim when she appeared on "Good Morning America" in January 2022. In response, Britney took to Twitter, where she accused her sister of selling a book at her expense, though she reaffirmed that she loves her sister unconditionally. However, Jamie Lynn wasn't quite done speaking out about Britney.
Jamie Lynn claims Britney was "so sad" post breakup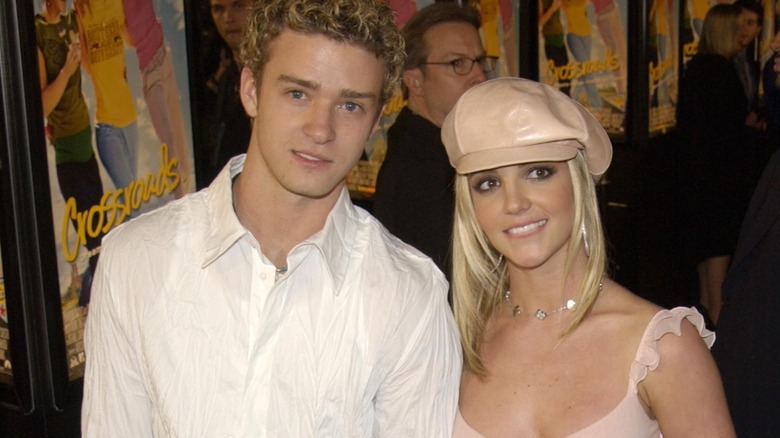 Jaguar PS/Shutterstock
While Britney Spears ended her social media statement on a positive note, it's likely that the situation will continue to develop. As Us Weekly reports, Jamie Lynn Spears joined Alexandra Cooper's "Call Her Daddy" podcast to continue sharing her side things of things on January 18, 2022. In the first half of the interview, Jamie Lynn spoke candidly about all things Britney. What struck most fans however, were Jamie Lynn's comments on Britney's relationship with Justin Timberlake. 
Fans have gossiped about the two exes ever since they split in 2003. While the former couple have only briefly commented on their relationship, Jamie Lynn shared her own insight on the breakup. "I was so sad, first off because my sister was so sad, but that, too, was the first time I saw [that] maybe I didn't know everything about the relationship," Jamie Lynn shared (via People). "I thought how heartbreaking it must have been for my sister when [Justin Timberlake's] 'Cry Me A River' came out," she added. "And my sister, she wrote that song 'Everytime' ... she picked that song out on the piano and she wrote it and it still makes me cry because I think about how heartbroken she was, because that was her song and that was his song." Per the New York Times, Timberlake apologized to Britney after the documentary "Framing Britney Spears" debuted in 2021, so perhaps the two exes can begin to make amends.