Meghan And Harry Launch A Network Of Companies With Intriguing Names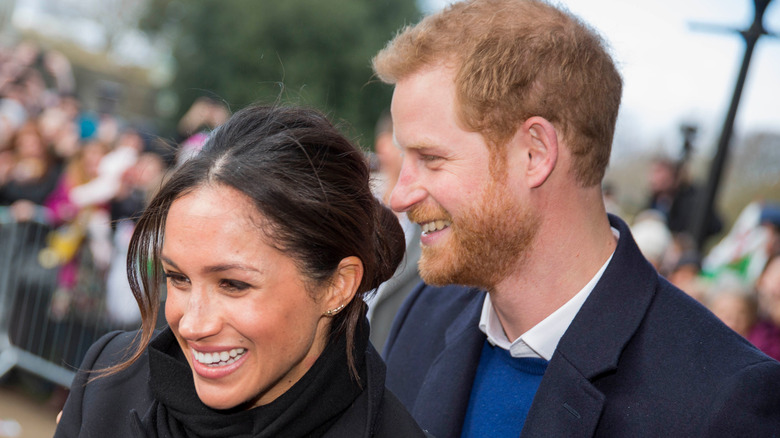 ComposedPix/Shutterstock
On top of charity work and raising their two young children, Prince Harry and Meghan Markle keep themselves very busy. They have a five-year, $100-million production deal with Netflix and a three-year podcast deal with Spotify. They also started their own nonprofit, Sussex Royal The Foundation of The Duke and Duchess of Sussex, which is now called Archewell (via Celebrity Net Worth).
Since April 2020, 11 companies and a trust have been incorporated for the royal couple by Markle's lawyer, Richard Genow, and her business manager, Andrew Meyer. They have all been set up in Delaware, a state that doesn't require the identity of owners nor financial information to be made public, as reported by The Daily Mail. 
Several new companies have reportedly been set up by the Duke and Duchess of Sussex, and they all seem to have unique and possibly meaningful names. So, what kind of companies have been established by Prince Harry and Markle? 
The companies cover several industries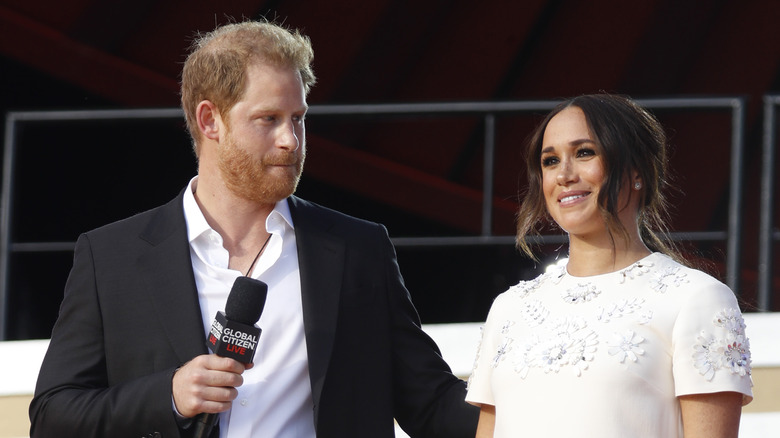 John Lamparski/Getty Images
According to The Daily Mail, Prince Harry and Meghan Markle's network of 11 companies includes two publishing brands, including Peca Publishing LLC, which holds the rights for Markle's children's book, "The Bench." What is the meaning behind this name? Well, in Spanish, "peca" means freckle, and when in the eighth grade, Markle wrote a book called "A Face Without Freckles ... Is a Night Without Stars." Meanwhile, Orinoco Publishing LLC could be used for Prince Harry's memoir that is set to publish later this year, and he once shared that he and his mother would listen to Enya, who had a hit song called "Orinoco Flow."
The network also includes Cobblestone Lane LLC, set up as the holder of the Archewell logo, as well as Baobab Holdings LLC — which is said to be for investments and shares a name with a tree. Another of the 11 companies is Nemawashi Holdings LLC, a holding company with a name that translates to laying the foundation in Japanese.
Entertainment brands Bridgemount LLC and Hampshire LLC are also on the list. When Markle was pregnant in 2019, the couple had a babymoon in Hampshire, so this could be a nod to that trip, The Daily Mail reported.