Ant Anstead Reveals If He's Ready To Marry Renée Zellweger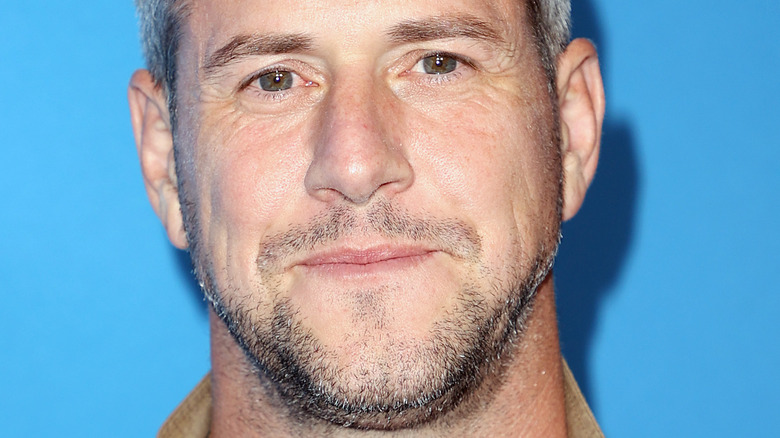 Kevin Winter/Getty Images
Ant Anstead's ex Christina Haack has been making headlines this week as some fans criticize her for moving too fast in her new relationship with realtor Joshua Hall. The HGTV star got engaged after knowing Hall for only a few months and is now rumored to already be married for the third time. This, when her divorce from Anstead was finalized just this past June according to House Beautiful. Meanwhile, the British TV personality has been candid about struggling with the split, and even shared via Instagram that he sought the help of a faith-based program to cope.
Given Anstead's transparency about his heartbreak, fans were delighted to learn he too was moving on, and with one of the biggest stars in Hollywood. Indeed, Anstead started being linked to actress Renée Zellweger in June of last year (via Us Weekly). The couple seems to also be on an accelerated timeline, spending the holidays together and with the Oscar winner getting close to Anstead and Haack's son, Hudson.
But are the duo also altar bound like Haack and Hall?
Ant Anstead and Renée Zellweger are on a different timeline
Speaking to Us Weekly on January 18, 2022, Anstead addressed whether he and his super-famous love are planning to get hitched soon. "Oh, absolutely not," he confessed, adding, "I mean ... what's the rush?" Could this statement have been a veiled dig at Haack, who only this week took to Instagram to defend getting engaged so quickly after her divorce and with only knowing Hall for a few months?
We don't know the answer to that question, but we do know Anstead and his Hollywood other half seem to be comfortable taking their time with their relationship. In fact, although it was widely reported that Zellweger listed her home to move in with the "Wheelers Dealers" host, TMZ shot down reports that the two were looking to cohabitate just yet.
At this point, they are content to be Instagram official, with Anstead calling her company "magical" in a recent post.