Keanu Reeves' Friend Gives Fans Even More Reason To Admire The Star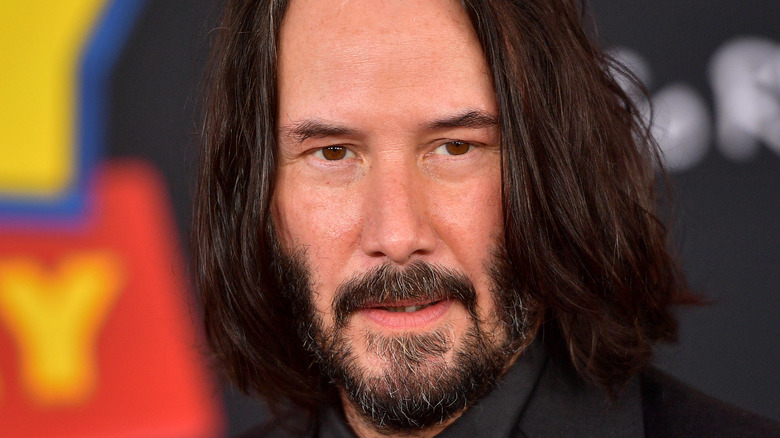 Matt Winkelmeyer/Getty Images
Keanu Reeves has a longstanding reputation as one of the nicest people in Hollywood. As Insider details, there have been numerous moments over the years when the actor quietly proved himself to be unfailingly polite, kind, and humble. From giving up his seat on the New York subway to a woman in need, to ensuring he doesn't touch female co-stars unnecessarily when posing for promotional photos with them, Reeves exudes nice guy vibes. Perhaps most famously, Reeves took a major pay cut on "Matrix" sequels "Reloaded" and "Revolutions" so the money could be better spent elsewhere.
Likewise, once production on the original film had wrapped, the actor gifted his stunt team Harley-Davidson motorcycles to thank them for their hard work. Through it all, however, Reeves remains charmingly nonplussed about how beloved he is. When the actor was informed of his "internet boyfriend" status, during the promotional cycle for "Toy Story 4," Reeves described it as "wacky" before turning the attention back on his work. Per People, he enthused, "The positivity's great. It was really special how 'John Wick' was embraced, and working on 'Always Be My Maybe,' great."
Similarly, a new report suggests the "Matrix" star isn't entirely comfortable with his considerable wealth, either.
Keanu Reeves is sweetly embarrassed by his own success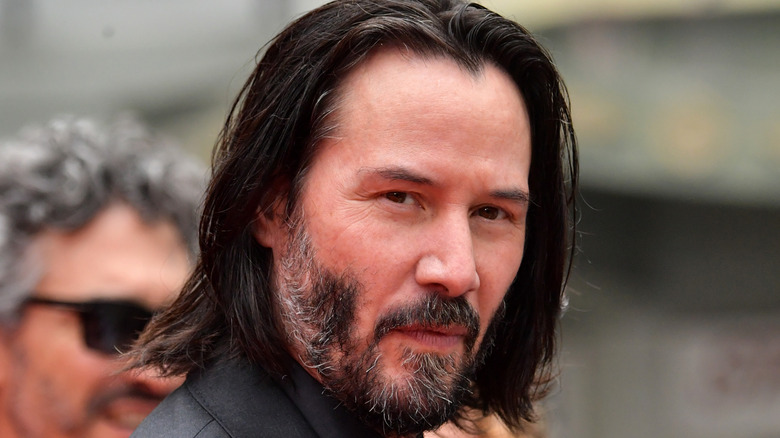 Emma Mcintyre/Getty Images
Keanu Reeves has been a star for quite a while, so he's earned a considerable amount of money. Celebrity Net Worth estimates the beloved actor is worth around $380 million, but according to those close to him, Reeves doesn't think it's anything to shout about. In fact, per Page Six, he's "somewhat embarrassed" by his own riches. According to a long-time family friend, Reeves has made it his mission to give back any way he can, chiefly because Reeves has suffered an enormous amount of loss in his life. In 1999, his then-girlfriend, Jennifer Syme, delivered their daughter a month early, and the baby was sadly stillborn. She was subsequently killed in a car crash just a couple years later. 
As a result, "Keanu's given away a lot of money and done a lot more for people than most will ever know." The source added, "He knows how lucky he is. Unlike many Hollywood mega stars, he never takes any of this for granted." 
A producer went even further, revealing Reeves is "infamous for his generosity." He also gives credit where it's due, particularly to the stunt teams who have taken his performances to the next level. Everybody loves Reeves too, from actors, to directors, to crew-members, per a casting director who's worked with the "Matrix" star. "He's always prepared, he's always on time. Considerate, communicative, caring — there's no one whose name he doesn't know or hasn't had a conversation with," they added.