Wendy Williams Show Staff Members Speak Out About The Host's Health Issues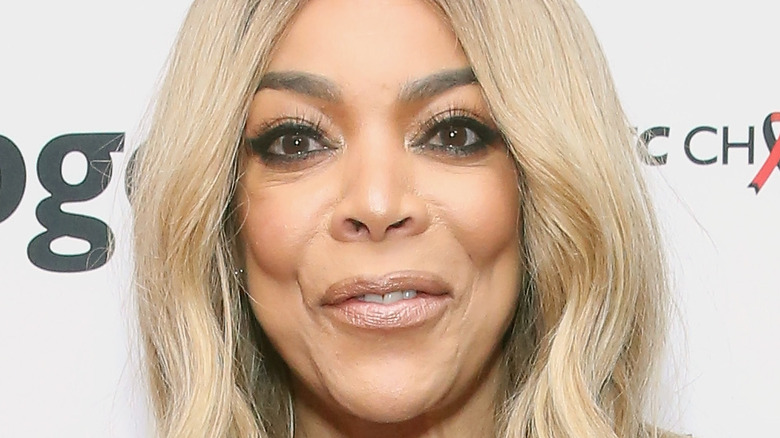 Robin Marchant/Getty Images
For years, Wendy Williams was a fixture on television screens with her daytime talk show, "The Wendy Williams Show." 
But Williams has been missing from the show since its new season premiered in October 2021, taking time off to recover from complications from Graves disease. In her place, a variety of celebrity guest hosts have filled in, including Leah Remini, Sherri Shepherd, and Michael Yo (per Deadline). 
The show's production company, Debmar-Mercury, revealed that Williams is "under medical supervision and meets with her medical team on a daily basis," per Page Six, adding that "she is making progress, but is experiencing serious complications as a direct result of Graves Disease and her thyroid condition."
Sources have said that Williams' health issues have been scary at times. Sources told The Sun that, in 2020, as Williams attempted to film her show at home, fans became concerned about her onscreen behavior, which included the host going live wearing only a robe and "sobbing uncontrollably." 
When staffers arrived at her home to check on her, Williams reportedly stripped naked and shouted vulgar comments. Then, when medical personnel showed up, she allegedly became more aggressive and was taken to a hospital, where she stayed for weeks.
Now, it seems that Williams has cut off all contact with anyone associated with her show. 
"She hasn't been talking to anybody, not producers, not senior producers — no one," an insider told The Sun. "She has disappeared and the only line of contact production has is through her manager."
Staff members say Wendy Williams has lost her 'spark'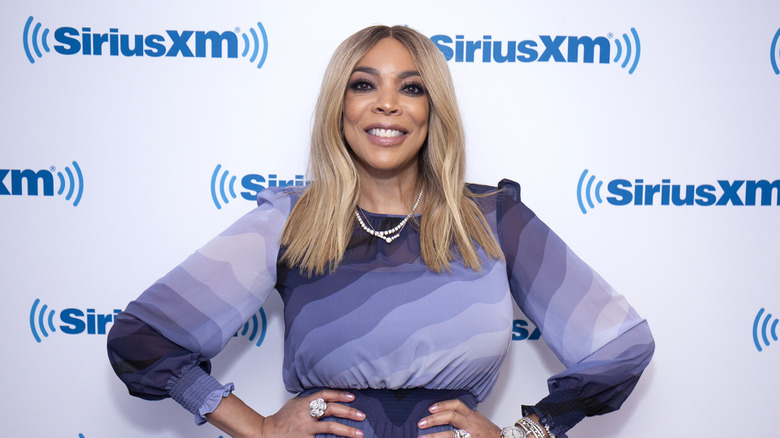 Santiago Felipe/Getty Images
As rumors spread about Wendy Williams' health issues, some staffers on her daytime talk show have revealed that some of the rumors we've heard are, sadly, true. 
"The spark is gone. That Wendy, who for ten years had that spark in her eyes, that cheeky grin, and that little wink is not the same now," a source told The Sun. 
"She's not always functioning like she used to be. She has days where she needs help eating, getting out of bed, and getting dressed. Sometimes she goes out in a robe and without shoes on — the old Wendy would never have allowed herself to be seen out like that."
The insider added that Williams doesn't always recognize members of her show's staff. And, while longtime viewers had been hoping for a video from Williams, another source said that isn't happening anytime soon. "She really can't do a video. She's been having a hard time holding a conversation."
Fans haven't heard from Williams since she released a statement about taking time off on Instagram in November 2021. 
"HOW YOU DOIN'? I MISS YOU ALL! As everyone knows, my health has been a hot topic," she wrote. "I'm making progress but it's just one of those things that's taking longer than we expected. I'm a woman of a certain age, and I know enough to listen to my doctors and will return to my purple chair as soon as we all agree I'm ready."