The Truth About Alanis Morissette's Nickname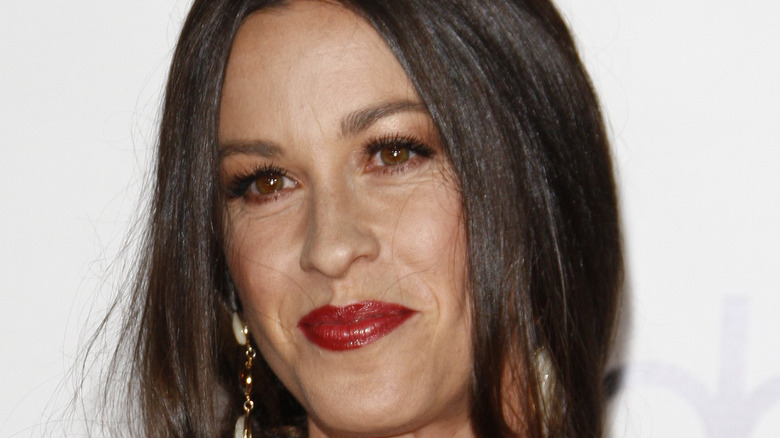 Joe Seer/Shutterstock
In September 2021, HBO released "Jagged," a documentary about singer Alanis Morissette's acclaimed album "Jagged Little Pill." 
The film, directed by Alison Klayman, follows Morissette's early career as a teenage pop singer in Canada as well as the inspiration and conception of "Jagged Little Pill," which was released when Morissette was only 21 years old, per The Guardian. 
Upon its release in 1995, the fiery, wise, and vulnerable lyrics in songs like "You Oughta Know" and "Hand in My Pocket" catapulted the relatively unknown Morissette to the international spotlight. 
As The Guardian reported, the adoration of Morissette and her music led to "Jagged Little Pill" becoming the 12th best-selling album of all time.
Aside from documenting the success of "Jagged Little Pill," the HBO documentary also recounted the difficulties that Morissette experienced as a woman in the music industry in the 1990s. 
She spoke of her depression, the sexual abuse she faced at the hands of powerful men, and how many did not take her seriously early on in her career in the film, per The Guardian. 
"I came to see, after singing 'You Oughta Know' and other songs for many years, that it was cathartic," Morissette wrote in a piece published by The Hollywood Reporter. 
"It moved energy to sing these songs. I saw that my songs were helping. They were validating, comforting and empathizing with people. I'd get letters telling me that it helped them through their divorce or the death of a loved one or to decide not to commit suicide."
Alanis Morissette's nickname references her trailblazing musical career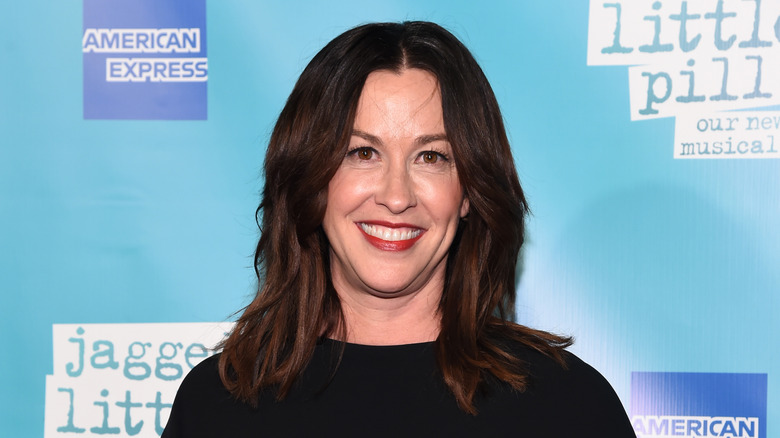 Daniel Zuchnik/Getty Images
Another major talking point of Alanis Morissette's HBO documentary was how she was portrayed in the media, per The Guardian. One of the more positive nicknames that she received during the early part of her career came from Rolling Stone, which once nicknamed her the "Queen of Alt-Rock Angst," according to The Talko. 
While this nickname referenced her dominance in the alt-rock genre, another nickname was perhaps not as kind. According to UPI, a 1995 cover of Rolling Stone loudly called Morissette an "Angry White Female."
In 2020, during an appearance on Bravo TV's "Watch What Happens Live," Morissette admits that she was unhappy with how she was depicted by the media but that she was proudly owning her reputation as an "Angry White Female." 
"I don't mind being one-dimensionalized violently and reduced to one emotion," she told host Andy Cohen on "Watch What Happens Live," per UPI. "As complex as humans may be, I think anger is one that I'll take. People get afraid of anger because of the destruction, the acting out of anger. Anger on its own is amazing. It helps us say no, it helps us makes changes and show up for protests, et cetera."
She continued: "We're complicated creatures, so one characteristic doesn't really quite describe a whole human. ... I'm p***** about a lot of things, but I also have about 750,000 other emotions."