How Kelly Osbourne Really Feels About Cancel Culture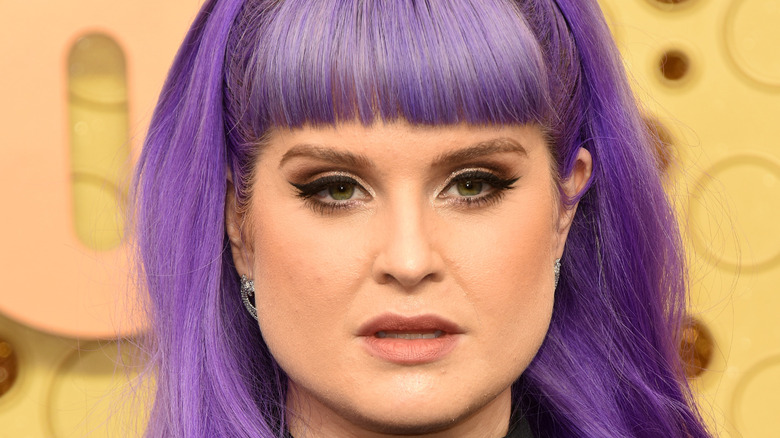 Kathy Hutchins/Shutterstock
Cancel culture has been running rampant for years, but in the day and age of social media, it seems like celebs are getting "canceled" left and right. Example 973: Sharon Osbourne, longtime co-host on "The Talk," was immediately called out by viewers and critics alike after she defended controversial British broadcaster Piers Morgan. This was following his atrocious comments about not believing a word Meghan Markle said during her bombshell tell-all interview with Prince Harry and Oprah Winfrey — where she revealed she was suicidal while pregnant with baby Archie, there was talk about how dark Archie's skin color would be, and more (via USA Today).
Morgan walked off the set of ITV's "Good Morning Britain" after co-host Alex Breseford called him out for his comments, calling his behavior "pathetic" and "diabolical" (via People). Later that day, it was announced that Morgan would not be returning to the show. While many people were relieved to see that he would no longer be broadcasting his views to millions of viewers worldwide, Osbourne tweeted her support for Morgan. She wrote on Twitter, "I am with you. I stand by you. People forget that you're paid for your opinion and that you're just speaking your truth" (via Vulture).
The "America's Got Talent" judge then doubled down on defending the disgraced broadcaster during an episode of "The Talk" in which the other co-hosts addressed racism, including Morgan's comments. This resulted in one of the biggest on-air blow-ups of the year.
Sharon Osbourne's comments got her "canceled" almost instantly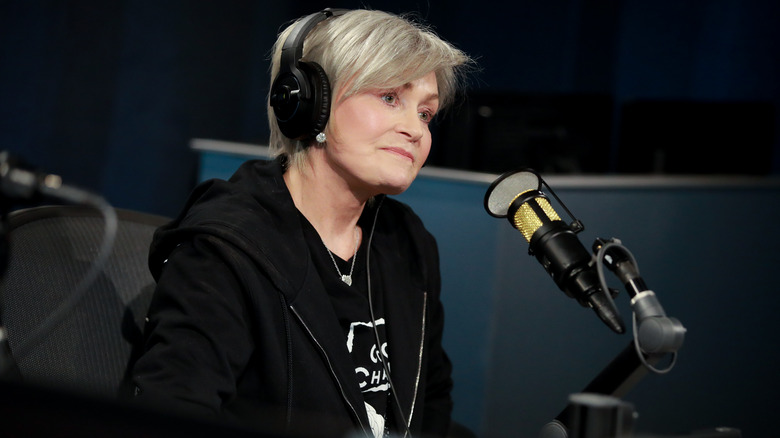 Rich Fury/Getty Images
During an episode of "The Talk" that aired in March, Sharon Osbourne doubled down on defending her longtime friend, Piers Morgan, over his comments about Meghan Markle that were deemed racist by many viewers, celebs, and critics across the country. Osbourne said that it's not her opinion and that she simply supports her friend for his "freedom of speech" (via CNN). Co-host Sheryl Underwood then challenged Osbourne, asking the "America's Got Talent" judge, "What would you say to people who may feel that while you're standing by your friend, it appears that you give validation or safe haven to something that he has uttered that is racist, even if you don't agree?"
Osbourne then demanded that Underwood, a Black woman, "educate her" on what exactly it was that Morgan said was racist, and her on-air outburst did not sit well with viewers, her co-hosts, or execs at CBS. Osbourne — who had served as a co-host for 11 seasons — was then fired from the show a few weeks after her spat with Underwood (via Deadline).
Shortly after Osbourne was fired from "The Talk" and social media users deemed her "canceled," her daughter, Kelly, opened up about cancel culture during an interview with Us Weekly. It shouldn't come as a surprise that the former "Fashion Police" host didn't hold back on her thoughts about the phenomenon.
What Kelly Osbourne said about cancel culture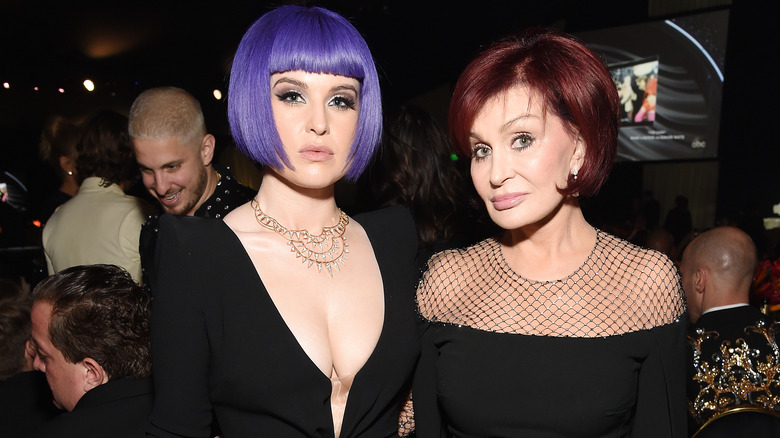 Michael Kovac/Getty Images
During an interview with Us Weekly with podcast co-host Jeff Beacher, shortly after her mom was booted from "The Talk," Kelly Osbourne opened up about cancel culture. "I keep trying to get people to change the way they think about this in the sense of, don't be afraid to make a mistake because we all are so privileged and it's an honor," Osbourne told the magazine. "We're part of a time when the world is changing finally, for the good, in the sense that people are waking up. They're seeing that people have not been held accountable and that there is a huge problem with race in this world."
The former reality star went on to explain that it's going to take time for the world to truly figure out what's right and wrong, reiterating that people shouldn't be afraid to "make that mistake" and to "ask questions" in order to educate themselves on important issues. Additionally, in true Osbourne fashion, the "Fashion Police" alum told the outlet how she really feels about cancel culture.
"I don't give a f*** about cancel culture. I don't give a f*** about what anyone thinks about me in that sense," she said, adding that she knows who she is and only cares about what her close inner circle thinks about her. "Like, if you think I'm a racist, fine. You think I'm a racist. I know who I am. I don't care what you think of me."