Kelly Rizzo Opens Up About Her Tragic Loss In Her First Interview Since Bob Saget's Death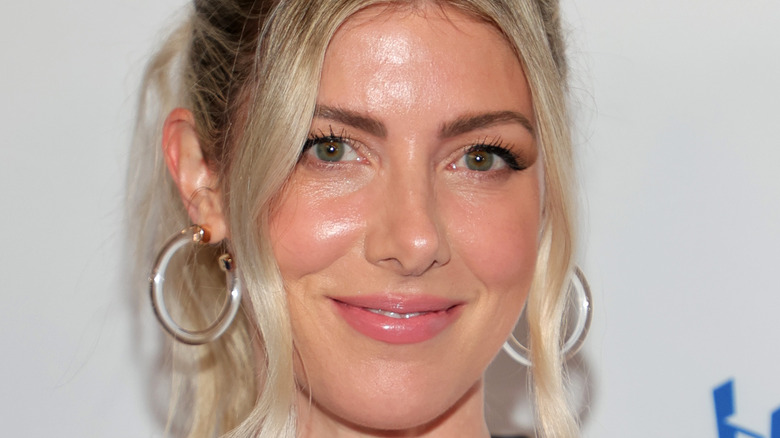 Mike Coppola/Getty Images
Bob Saget's family and friends are still mourning his death following the actor's sudden passing on January 9. The "Full House" star was found dead in his Orlando hotel room by security after family members asked the hotel to do a wellness check (via Yahoo). According to TMZ, Saget was found lying face up in his bed with his left arm across his chest and his right arm at his side. Although the official cause of death won't be known for weeks, it is thought that a stroke or heart attack may be to blame.
One day after Saget's death, his wife Kelly Rizzo took to social media to make an emotional statement, per People. "My whole heart. Bob was my absolute everything," she wrote. "I am so completely shattered and in disbelief. I am so deeply touched by the outpouring of love and tribute from our friends, family, his fans and his peers."
She continued, "When the time is right and when this news is not as raw, I look forward to sharing more of Bob with the world. Sharing how much he meant to me, all of those around him, and how much all of his fans and friends meant to him as well. Thank you for respecting my privacy at this time."
This week, Rizzo opted to speak out about her late husband, just days after his funeral.
Kelly Rizzo shares love for late husband Bob Saget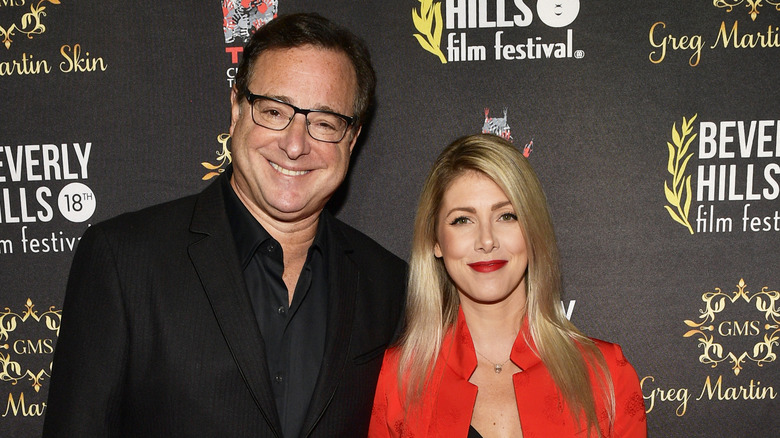 Matt Winkelmeyer/Getty Images
Kelly Rizzo opened up about her late husband Bob Saget during an interview on "The Today Show" (via People). Rizzo spoke to Hoda Kotb about her love for the "Fuller House" actor and the wonderful outlook he had on life. "He was there to just enjoy life. And he just wanted to make people feel good," Rizzo said of Saget. Rizzo went on to confess that Saget had a way of making people feel warm with his kind personality.
"I mean, if we went to a restaurant, he would talk to all of the waiters, the waitresses," she said. "He knew all the hosts. Everybody knew him and loved him. And his constant message was 'just treat everybody with kindness' because he had gone through so much in his life, and he knew how hard life could be.
Rizzo added that her late husband "always was just so kind and loving to everybody" and "the best man I've ever known in my life." Rizzo explained that Saget went out of his way to be nice to others, saying, "He was just so kind and so wonderful, and everybody that was in his life knew it. And even anybody that would just casually meet him was like, 'Wow, this is a special guy."
In addition to Rizzo, Saget is also survived by his three daughters, Aubrey, Lara, and Jennifer, whom he shared with ex-wife Sherri Kramer. Of course, he also left behind many close friends (via USA Today) including John Stamos and other famous faces such as Jimmy Kimmel and John Mayer.