Bob Saget's Wife Kelly Rizzo Leaves Fans In Tears After Opening Up About His Death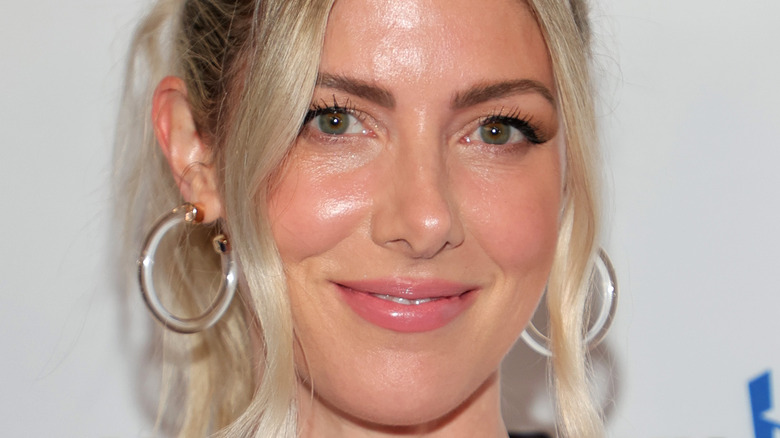 Mike Coppola/Getty Images
The news of Bob Saget's sudden death shocked the world. The 65-year-old comedian (and on-and-off screen dad) was reportedly found at the Ritz-Carlton hotel in Orlando, Florida the night after his comedy performance in Ponte Vedra (via People). While mourners all across the globe are sharing their messages of condolences, the news didn't hit anyone harder than his own family. Saget's wife, Kelly Rizzo, issued a statement to People and it shows truly just how heartbroken the 42 year old was to receive the news. 
Saget was best known for his time of "Full House," where he played a loving father of three for eight years. While the cast, along with his on-screen daughters, have made statements since his passing, Saget also leaves behind three daughters of his own. According to his wife's statement, the family was as shocked as the rest of the world to get the news, and the message she has for the world is about as heartfelt as it comes.
Bob Saget was Kelly Rizzo's 'whole heart'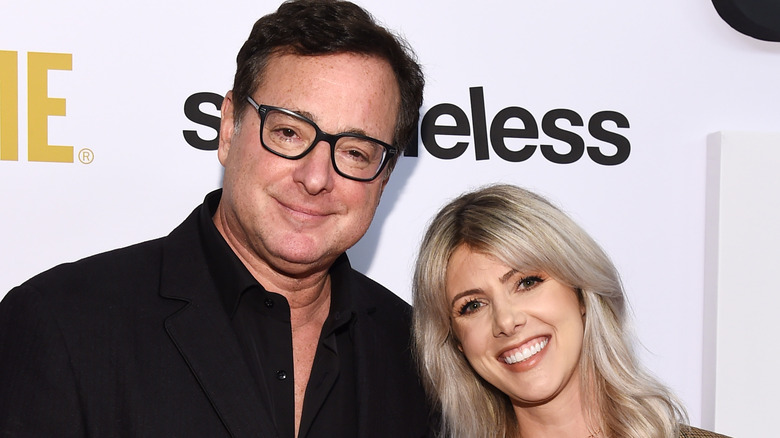 Amanda Edwards/Getty Images
If you thought the tweets honoring Bob Saget and people sharing their sadness of his passing were heartfelt, wait until you hear what his wife Kelly Rizzo had to say. The 42-year-old blogger shared with People that she is "in shock and processing everything," but she did give a message to fans hoping to hear from her in the wake of Saget's death. 
"My whole heart. Bob was my absolute everything," Rizzo told People. "I am so completely shattered and in disbelief. I am so deeply touched by the outpouring of love and tribute from our friends, family, his fans and his peers."
While it's natural for the world to want to hear from the family, Rizzo did ask for people to give her and her family time to grieve. She showed just how shocking the news was for the family with the second part fo her statement. "When the time is right and when this news is not as raw, I look forward to sharing more of Bob with the world. Sharing how much he meant to me, all of those around him, and how much all of his fans and friends meant to him as well," she said. "Thank you for respecting my privacy at this time."
Bob Saget's family were shocked by the news of his death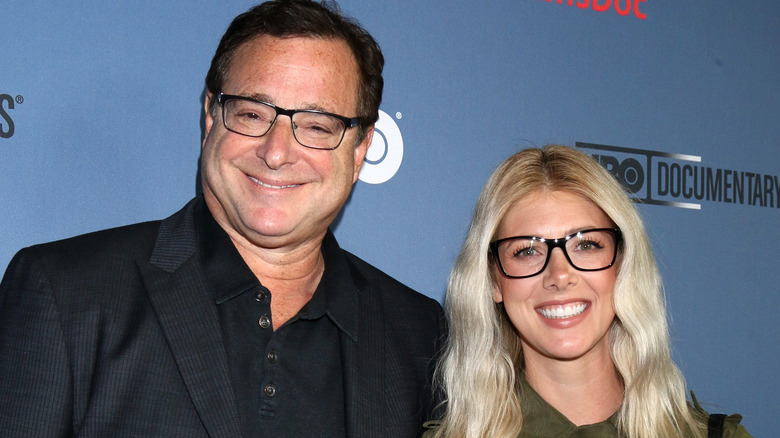 Kathy Hutchins/Shutterstock
Before Kelly Rizzo reached out to make a statement herself, the family released a joint statement to People, conveying just how hurt they were to hear the news of Bob Saget's passing.
"We are devastated to confirm that our beloved Bob passed away today. He was everything to us and we want you to know how much he loved his fans, performing live and bringing people from all walks of life together with laughter," the family's statement read. "Though we ask for privacy at this time, we invite you to join us in remembering the love and laughter that Bob brought to the world."
Florida officials also released a statement on Twitter, announcing that there was no foul play in Saget's. "Earlier today, deputies were called to the Ritz-Carlton Orlando, Grande Lakes for a call about an unresponsive man in a hotel room," the tweet read. "The man was identified as Robert Saget and pronounced deceased on scene. Detectives found no signs of foul play or drug use in this case."
Saget is survived by his wife Rizzo, as well as his three daughters Aubrey Saget, Jennifer Belle Saget, and Lara Melanie Saget.