Here's What Huda Beauty Founder Huda Kattan Says Will Be The Biggest Trend In 2022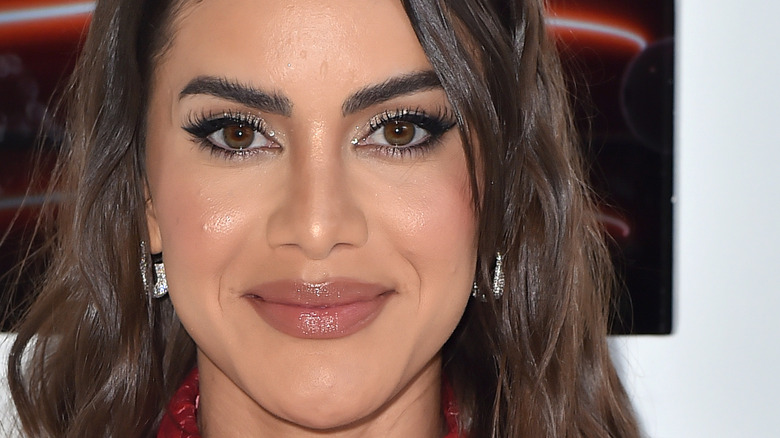 Dominique Charriau/Getty Images
In 2021, we saw a massive movement in healthy skin, skinimalism, and wellness, and we loved it. We saw a rise in eco-conscious clean beauty that focused on sustainability, making us look and feel good about the products we were using and how they affected the planet (via Vogue). Trends come and go, but the good ones last and become classics, and one of the biggest trends of 2021 that is continuing to make waves in 2022 is hybrid beauty, according to Huda Kattan of Huda Beauty. The beauty mogul told Cosmopolitan ME, "Beauty and skincare have become a vehicle for self-care, so I believe that this will pave the way for hybrid beauty. With the surge of 'skinimalism,' I think we will see a major focus on having radiant skin." She added that people want to show off their real skin instead of continually imitating the cakey contours everywhere on Instagram. 
It can be freeing because you can let your natural self shine. Also, there has been a considerable increase in customers who prefer to buy hybrid products with skincare benefits because why not (via Harper's Bazaar)? Hybrid beauty focuses on beautiful, glowing skin where you choose makeup products with skincare benefits whenever possible. If you had to choose between makeup with and without skincare benefits, wouldn't you choose one that makes your skin healthier too?
Hybrid beauty combines makeup and skincare in one product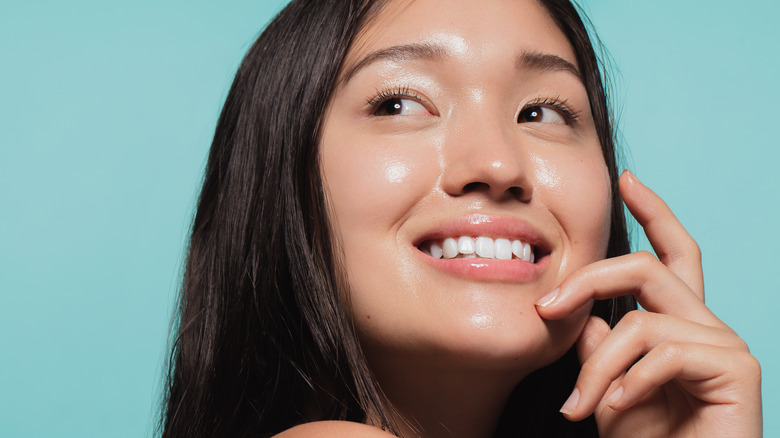 Jacob Lund/Shutterstock
A Mintel report showed that 50% of customers prefer to buy hybrid products because one product can have both skincare and makeup benefits and helps reduce waste (via Harper's Bazaar). And, the idea of using fewer products to get better results is very appealing.
Cosmopolitan ME recommends Huda Kattan's go-to Glowish MultiDew Skin Tint because it gives you a gorgeous glow while protecting from blue light, comes in recyclable packaging, and is sustainable. One of the most popular hybrid products to achieve (almost) overnight success is Ilia Beauty's Super Serum Skin Tint, a multitasking product that works as a foundation, serum, and sunscreen. Glamour loves this skin tint because it provides coverage, evens your skin tone, and is available in 30 shades, which is impressive and inclusive.
Hybrid beauty is fantastic because instead of following an entire makeup routine after your skincare routine, it helps you use skincare products that double as makeup. Aesthetic doctor Rachel Ho told Daily Vanity, "The popularity of multitasking products and a minimalist approach to beauty will continue to propel the sales of these products," because who doesn't want a sunscreen with makeup properties and vice-versa? The National News can see how hybrid beauty will be big because it minimizes your routine, saves money and space in your vanity, and gives you more sustainable products that take care of your skin while making you look more beautiful, and recommend the Milk Makeup Sunshine Under Eye Tint +Brighten.