The Episode Of Ugly Betty You Forgot Betty White Was In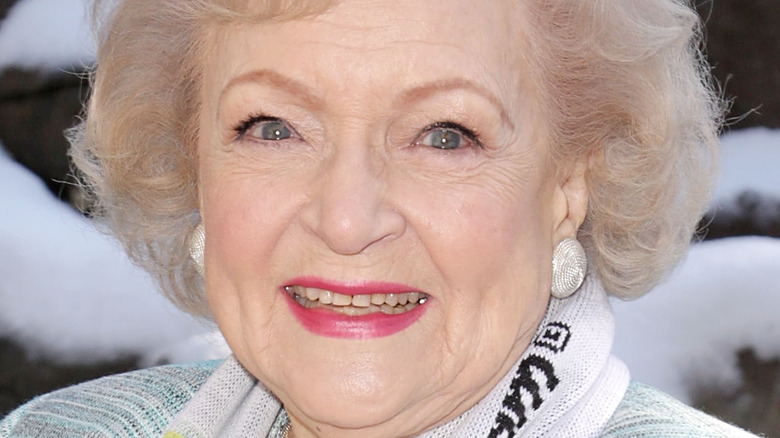 Brian To/Getty Images
Before there was "Superstore" starring America Ferrera, there was "Ugly Betty" starring America Ferrera. Based on the telenovela "Yo Soy Betty La Fea," the show was a hit for ABC, earning rave reviews and three Emmys (via New York Times, Emmys).
Although America Ferrera had a few credits to her name prior to "Ugly Betty," the show was the actress's big break. The show followed Betty Suarez, who finds herself a fish out of water when she lands a plum role as secretary to the wealthy editor-in-chief of Mode Magazine, Daniel Meade, who has to prove that he can run the magazine.
The show aired from 2006 to 2010, and following its wrap, Ferrara took a step away from acting on TV, until the opportunity for "Superstore" came along.
"I had just spent four years playing [Betty] ... who the world couldn't knock down no matter how hard it tried," Ferrera said (via Bustle). "And that ... felt like one way to experience a womanhood where you just wake up every day regardless of what's happening and put on a smile and make people around you feel inspired and comfortable with who you are and who they want you to be."
Still, Ferrera is open to playing Betty again: "I love Betty and it would be so interesting to go back and try and play her again from where I am now and who I am now," Ferrera said.
Ugly Betty's famous guest stars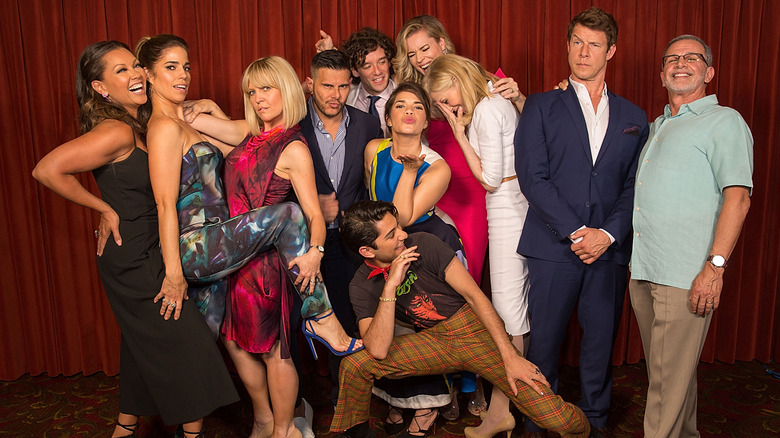 Rick Kern/Getty Images
Similar to "The Devil Wears Prada," which was released in theaters the very same year that "Ugly Betty" debuted, the show featured a number of cameos from the fashion world, as well as no shortage of celebrity guest stars throughout its tenure.
Victoria Beckham, Naomi Campbell, Lucy Liu, Salma Hayek, and even Adele all made appearances on "Ugly Betty," amongst others (via ScreenRant).
And of course, so too did the beloved Betty White. The actress appeared in the show's second season back in 2007, playing none other than herself (via Entertainment Weekly). White lands in the hospital after she and the inimitable Mode Creative Director Wilhelmina Slater try to catch the same cab.
White's appearance on the show was well-received, with critics writing at the time as it seemed like a natural collision of two beloved Bettys, "I've said it before, I'm sure I'll say it again: I adore Betty White. She stands for all that is good and fun in our business, and we know she's kind to animals. She can't be on the small screen too much for my liking. Go Betty, and 'Betty!'" (via Variety).