Adele Fans React To Her Disappointing News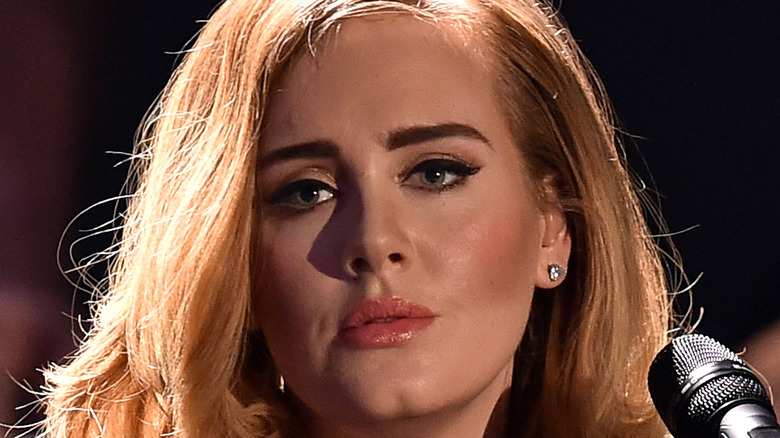 Sascha Steinbach/Getty Images
It wasn't long ago that Adele delighted fans with the news of her residency at Caesars Palace in Las Vegas. According to Caesars, the residency, called "Weekends with Adele," was set to celebrate her newest album "30" which has become one of the best-selling albums of the past year. After so long without new music from the singer, fans were overjoyed to get a chance to see Adele live.
Unfortunately, those chances may now be over after news that Adele has postponed all of her upcoming shows just hours before her first show was set to start. Per CBS News, the singer posted a video to her instagram blaming COVID-19 issues and delivery delays for the postponement. "I'm so sorry, but my show ain't ready. We've tried absolutely everything that we can to put it together in time, and for it to be good enough for you, but we've been absolutely destroyed by delivery delays and COVID," Adele explained on her Instagram video. "Half my crew, half my team are down with COVID. They still are. And it's been impossible to finish the show. And I can't give you what I have right now," she added. 
Fans are not happy with Adele's announcement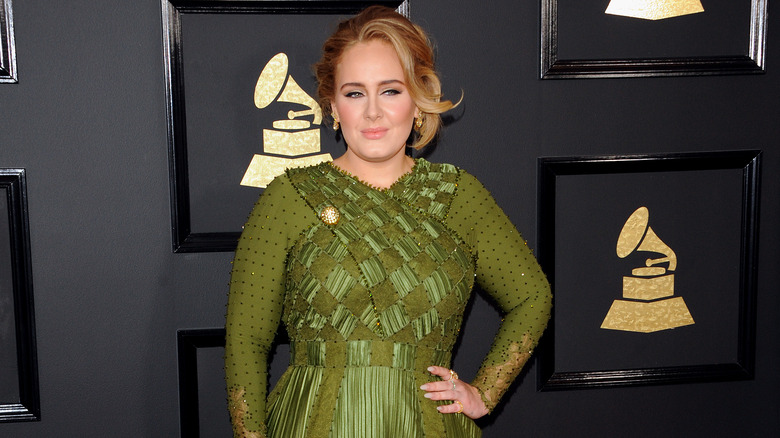 Tinseltown/Shutterstock
According to The Daily Mail, fans shelled out up to $30,000 on tickets to the show and many had already traveled — some even across the world — to attend opening night. So, it makes sense that Adele fans would be unhappy after hearing that the show would not go on. Many of them took to Twitter to air their grievances, citing their disappointment in the last-minute cancellation. Some even posed in front of Caesars Palace, furthering the point that so many fans had already paid for hotels, flights, and took time off of work.
Shortly after Adele's announcement, Caesars issued a statement of their own, saying, "We understand the disappointment surrounding the postponement ... Adele is an incredible artist, supremely dedicated to her music and her fans" (via USA Today). Reacting to the news, one fan who traveled from Mexico City said, "I love Adele. I love all her songs. But I think it's not a good idea to tell people (of a cancellation) one day out."
Still, die-hard fans said they understood her need to cancel and will be back when the show is rescheduled. According to USA Today, Eilnee Colbert, who traveled from Atlanta, said, "As much as we hated to see her message, it speaks to who she is as a person ... We have the flexibility to pay for another trip, so we will be there."