Why Kayleigh McEnany Thanked Sean Hannity Via Text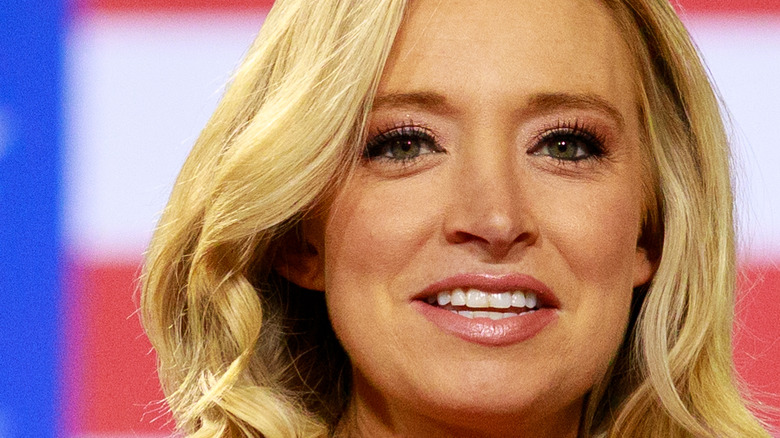 Max Elram/Shutterstock
This week the January 6 House Commission investigating the January 6 capitol riot reached out to Ivanka Trump to request her cooperation (via The New York Times). A letter that was shared with former President Donald Trump's daughter — who served as one of his advisors while in office — was posted on the committee's website. In it, they ask for her to willingly share insight on a variety of topics they are still examining.
Topics listed in the letter included whether the president tried to interfere with the counting of the electoral votes from the 2020 election (which he lost to President Joe Biden) and how he responded to the developing violence that descended on the  U.S. Capitol Building after a protest on the day the electoral votes were due to be certified. Committee members are hoping the president's daughter will open up about his state of mind leading up to that infamous day. The letter also alluded to several findings that have already surfaced through the investigation.
One such revelation had to do with Trump's then-acting press secretary Kayleigh McEnany. According to the letter, text messages that have been uncovered from the days around January 6 reveal that she was in contact with Fox News host Sean Hannity about a plan of action for handling the president's response to the developing crisis. 
Sean Hannity laid out a five-point talking plan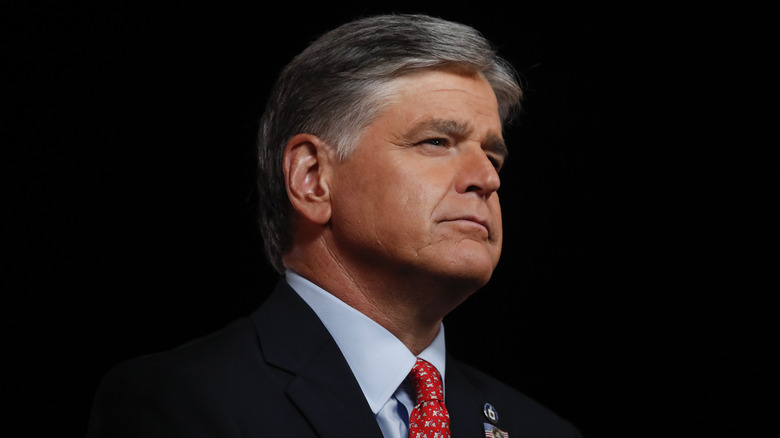 Bloomberg/Getty Images
According to the letter the House committee sent to Ivanka Trump, Sean Hannity seemingly helped the White House staff interact with the president in the days around January 6. The letter alleges that Hannity spoke to Kayleigh McEnany and laid out a "five-point approach for conversations with President Trump." Snippets from their texts were shared in the letter, which shed light on several points in said plan.
Hannity urged McEnany to allow for "no more stolen election talk." The Fox News host reiterated that "impeachment and the 25th amendment are real, and many people will quit. ..." It is currently unclear what the remaining points were in the plan. That's not all, though. Hannity also claimed that it was "key" to keep an eye on who the president was speaking with. "No more crazy people," he urged. The letter revealed that McEnany replied in kind. She "100%" agreed.
Text messages show that McEnany thanked Hannity for his insight. "Love that," she wrote, responding favorably to his plan. "Thank you. That is the playbook. I will help reinforce ..." Business Insider noted that the letter also referenced conversations between Hannity and Trump's Chief of Staff Mark Meadows.