How Vince Vaughn Lost Part Of His Thumb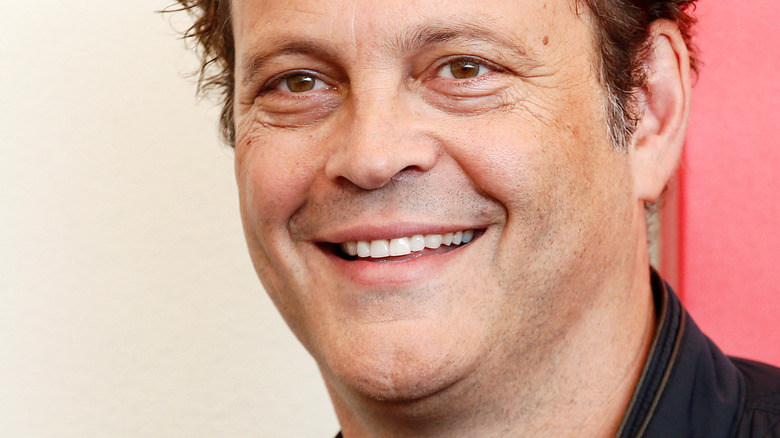 Andrea Raffin/Shutterstock
Vince Vaughn has been a fixture of Hollywood movies since his turn in the iconic 1996 film "Swingers" (via IMDb). We've loved his hilarious performances in "Wedding Crashers," "The Break-Up," "Dodgeball," "Couples Retreat," "Fred Claus" and "Four Christmases."
Since Vaughn's career has kept him in the spotlight for decades now, you would think fans know everything there is to know about him. For instance, he's devoted to his Chicago sports teams, as he hails from the midwest (via Bleacher Report). Vaughn is married to realtor Kyla Weber since 2010 and the couple shares two kids — Locklyn and Vernon (via Amomama). And he counts Owen Wilson as a good friend off-screen (via Ranker).
But even the actor's biggest fans may be unaware that he is missing part of his thumb. As News.au.com reports, the star was actually in a car crash as a teen. As Us Weekly reports, the accident left him with a slightly severed thumb. It's a blink-and-you'll-miss-it difference, which Vaughn himself is known to joke about, calling it "a penis with a fingernail."
Other celebrities have finger differences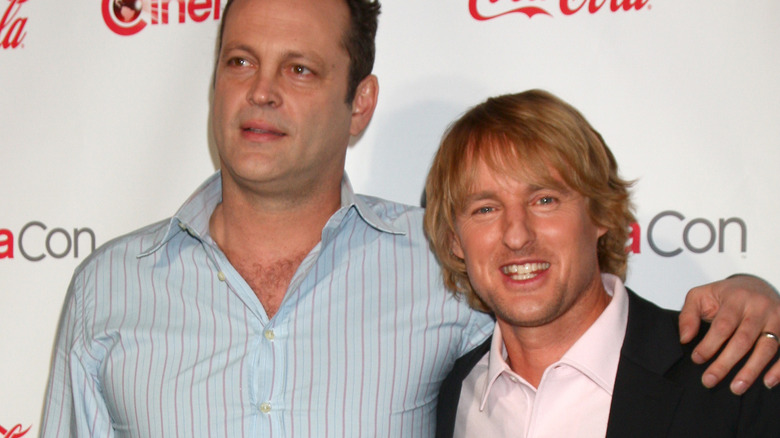 s_bukley/Shutterstock
Interestingly, it seems having slightly different fingers is not at all uncommon in Hollywood! Us Weekly points out that Megan Fox has a club thumb (who knew?) and "Friends" star Matthew Perry is missing part of his middle finger due to an incident involving a door. Oscar winner Denzel Washington's pinky is askew because of a football injury. Meanwhile, the incomparable Daryl Hannah also suffered a childhood accident that left her with part of her index finger missing.
Ultimately, none of these physical differences have held the stars back — least of all the hugely-successful Vaughn, who is worth an astonishing $70 million according to Celebrity Net Worth. And he doesn't show any signs of slowing down, appearing on "Curb Your Enthusiasm" in 2021 and acting as a producer on many projects including "The Insane Laws (via IMDb).
Truth be told, his injury makes us love him even more since he's all the more real!