This Affordable Product Is A Perfect Dupe For Dior's Lip Glow Oil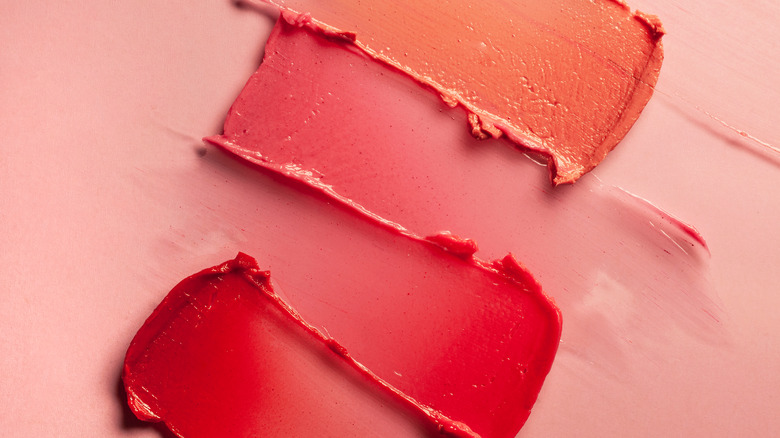 Fotaro1965/Shutterstock
There is nothing the beauty community is obsessed with more than a good dupe. It's just plain fun to see which brands' products are similar to another. There's also the added benefit of saving some serious cash. While not all dupes out there will save you money, it's a pleasant surprise when it happens. If you happen to be looking for a top of the line lip oil for less, TikTok has the money-saver for you.
There are tons of affordable dupes out there from Fenty Beauty lookalikes to spot-on perfumes that you can find, especially with the help of TikTok. Creator Valeria Deldinova has even found a dupe for the beloved Dior Lip Glow Oil, and naturally, users on the app were excited. When you see the color match, you'll know why.
However, it's not just about the color in this dupe. Everything from the shine to the hydration is spot-on, according to TikTok users. Here's everything you need to know about the affordable Dior dupe, so you can get your hands on the item.
Catrice's $7 Lip Oil is a dupe for Dior's Lip Glow Oil
Say goodbye to the days of spending a whole lot of cash on lip products, because TikTok is here to save you some serious money. For your lips, TikTok creator Valeria Deldinova found a spot-on dupe for Dior's viral Lip Glow Oil and you're going to be blown away.
"Is the Catrice Powerfull 5 Glossy Lip Oil a dupe for the Dior Lip Glow Oil?" the TikTok asks. It turns out the only answer you need is yes. In fact, that's all the TikTok says as swatches of the two gorgeous and nearly identical items are shown on Deldinova's lips.
According to the video, the shades that match up perfectly are Dior's 015 Cherry and Catrice's 040 Raspberry Glow. Both are a gorgeous bright pink shade that will leave a slightly rosy hue on the lips. Ready for the best part? Dior's lip oil is $35 and Catrice's is just $7. That's a savings of $28. You can even buy the other four Catrice shades with the $28 you saved.
Reviews say that the affordable dupe is actually better
If all of that sounds too good to be true, think again. It's not just the TikTok creator who thinks this product is an extremely close dupe. According to the comment section on the video, it's every bit as great as it sounds. In fact, it might even be better than the high-end item. "Sorry but the Catrice is better then [sic] Dior," one TikTok user commented on the video. "You just pay for the famous name. Period." 
That is a strong opinion on a $7 product. It's not just the color that's spot-on, either. The formula is pretty close as well. When one user asked if it was as hydrating as the Dior option, Valeria Deldinova does not hold back on an answer. "Yess!!," the TikTok creator says. "It has avocado, coconut, jojoba anddd [sic] almond oil."
Whether you're looking to save and not spend $35 on Dior's lip oil or you're just looking to see if you like the shade before you invest, you can't go wrong with the $7 dupe. Look good and save money? Yes, please.