What Jimmy Kimmel And Guillermo Rodriguez's Relationship Is Really Like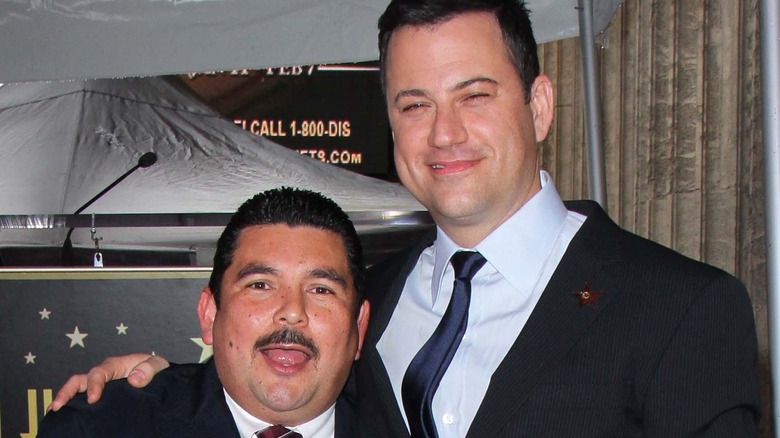 s_bukley/Shutterstock
Today, Jimmy Kimmel is well-known across the country as one of the late night Jimmys — the other being Jimmy Fallon, who not only has the same first name, but also similarly hosts a late night show on a major network.
Kimmel first began hosting "Jimmy Kimmel Live" in 2003, and over time, the comedian built himself a strong audience (via Republic World, Britannica). Today, Kimmel's ratings are not quite as high as Stephen Colbert's "Late Show," but remain higher than "The Tonight Show" as Jimmy Fallon (via Deadline).
Kimmel's rise was somewhat inauspicious. In fact, "Jimmy Kimmel Live" was not the first show that Kimmel hosted, but instead it was "The Man Show," which Kimmel co-hosted on Comedy Central with Adam Carolla from 1999 to 2004.
In the years since, Kimmel has tried to distance himself from the work he did on "The Man Show."
"I look back at every show I've ever done and cringe. My vision of hell is a bunch of monitors with my old shows running on them," Kimmel told Vulture in 2017. "But yes, of course, and not necessarily for the reasons you think. I just think, Oh, we could've done that better. It was a show people loved, and I got to work with Adam [Carolla], which was a dream at the time, and we did a lot of funny stuff. We also did a lot of stupid stuff."
Kimmel's new collaborator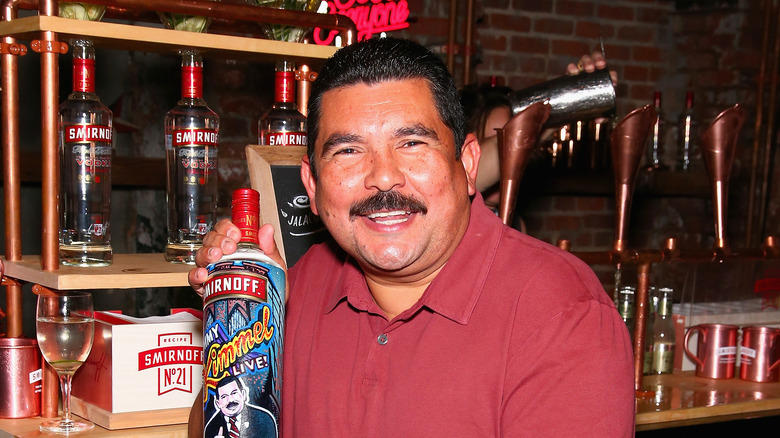 Paul Zimmerman/Getty Images
While Kimmel's former co-host Adam Carolla now seemingly spends most of his time ranting against cancel culture, Kimmel has an entirely different sidekick on "Jimmy Kimmel Live" with whom he shares a strong friendship in real life (via Fox News).
Kimmel's long-time sidekick on "Jimmy Kimmel Live" is Guillermo Rodriguez, who, before getting his current gig, he was a parking lot security guard (via People).
"We come here to work, to work hard, and we always want to do our best and improve ourselves," Rodriguez said. "When I got this job, I was in the parking lot and I was sleeping in Dicky's car, the announcer. He opened the door, he goes, 'What are you doing here?' I go, 'I'm trying to sleep — I'm so sorry!'"
In the years since, Rodriguez has come a long way. His net worth today is $2.5 million, and he calls the one and only Jimmy Kimmel a close friend (via The Sun). Kimmel even named his son Billy in Rodriguez's honor, and Rodriguez selected Kimmel to be his son's godfather.
No matter what happens next for "Jimmy Kimmel Live", the pair have a bond much more important than any television show.