Peloton Takes Another Hit After A Second TV Character Suffers A Post-Ride Heart Attack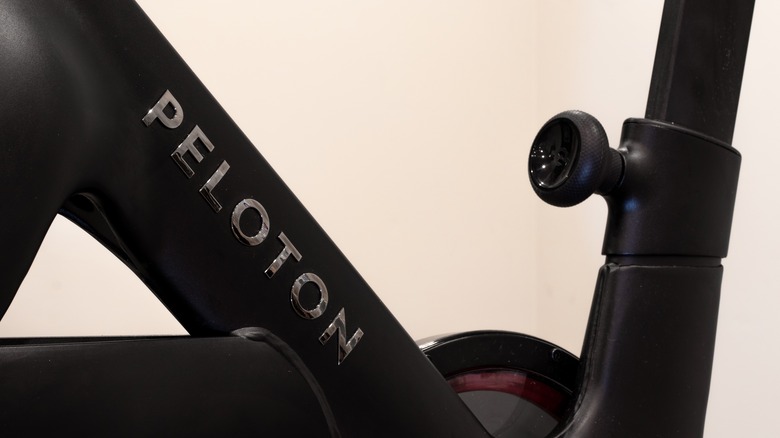 JL IMAGES/Shutterstock
Pelton has not had the best go of things lately when it comes to PR. Fans of "And Just Like That..." will recall that — spoiler alert! — Mr. Big dies of a heart attack after riding his Peloton on the first episode of the "Sex and the City" reboot.
When the shocking episode aired, the company said in a statement provided by Dr. Suzanne Steinbaum, "I'm sure SATC fans, like me, are saddened by the news that Mr. Big dies of a heart attack. Mr. Big lived what many would call an extravagant lifestyle — including cocktails, cigars, and big steaks — and was at serious risk as he had a previous cardiac event in season 6. These lifestyle choices and perhaps even his family history, which often is a significant factor, were the likely cause of his death. Riding his Peloton Bike may have even helped delay his cardiac event" (via EW).
Peloton went on to air an ad featuring actor Chris Noth to counter negative press and the fact that their share price plummeted after the incident (via SCMP). Sexual misconduct allegations against Noth surfaced soon afterwards, at which point Peloton pulled the spot (via NPR).
Now, Peloton is suffering another PR nightmare.
A character from "Billions" also suffers a heart attack post-ride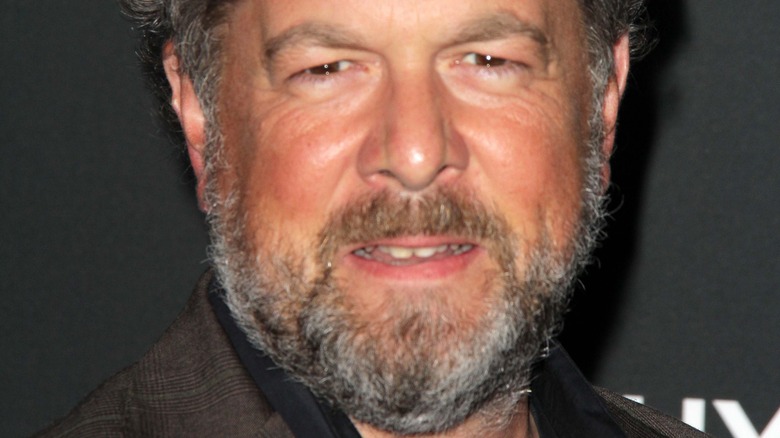 s_bukley/Shutterstock
Another spoiler is ahead! As reported by Today, "Billions" character Mike Wagner, known as Wags, also has a heart attack after riding his Peloton on the season 6 premiere. Wags, who is played by David Costabile, even references the "And Just Like That..." incident in a line that was later added into the show (according to USA Today, the similar storyline was a coincidence), saying, "I'm not going out like Mr. Big." And indeed, Wags does not die from the cardiac event.
Peloton is again reacting to its brand being used on a popular TV show as a precursor to a heart attack. In a statement, the company said, "We get why these fictional TV shows would want to include a brand that people love to talk about, but Showtime's use of Peloton's Bike+ and reference to a Peloton Instructor was not a brand, product, or instructor placement, and we did not agree for our brand and IP to be used on this show or provide any equipment. As referenced by the show itself, there are strong benefits of cardio-vascular exercise to help people lead long, happy lives."
Over on Twitter, people were reacting to the episode, with one person tweeting, "It would appear to be another nail in the #Peloton coffin."