The Most Expensive Items You Can Get At Old Navy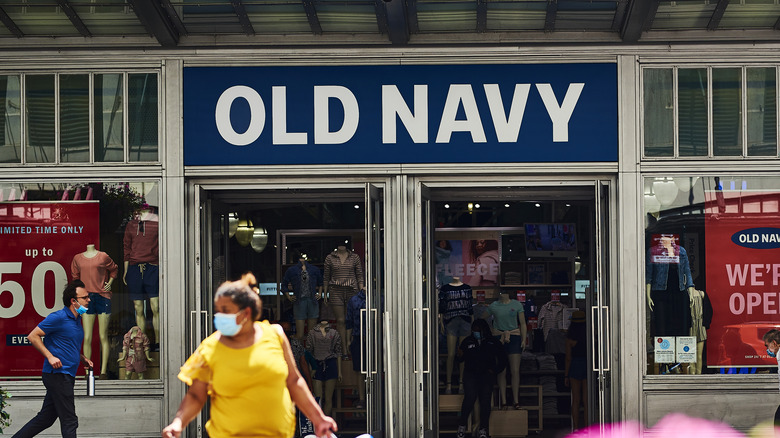 Bloomberg/Getty Images
Old Navy is known for their low prices and heavy discounts. But their inexpensive price points have led to the store's success. According to CNN, Old Navy sold about $8 billion in 2018 and their popularity does not seem to be slowing down.
While their cheap prices may be a bit unethical — according to Style Wise, the parent company of Old Navy produces their clothes in countries with low government oversight regarding wages and factory safety — their staples keep customers coming in year after year. Business Insider highlights this fact, showing that customers flock to the fast-fashion store for things like leggings, sports bras, and pajamas. In fact, according to Insider, one of their own employees swears by their compression legging and many athletes choose Old Navy as their go-to for active wear.
And while Old Navy is obviously known for their lower prices even on high-quality items, some may be shocked to find that the store sells items that may be a bit more expensive.
Everything at Old Navy is still under $100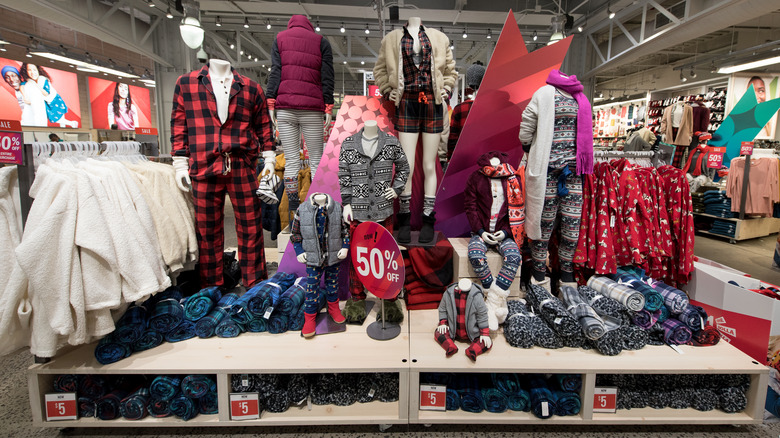 Noam Galai/Getty Images
A quick perusal of the Old Navy website confirms what we already knew — Old Navy is the place to go when looking to buy cheap clothing. In fact, the most expensive item currently for sale includes women's winter coats for $84.99 and a six-pack of high-waisted leggings (yes, 6!) for the same price. At check out, these items are even less with current sales (you can get that 6-pack of leggings for 50 percent off) and discount codes.
Men's clothing is even less, with the most expensive item being a flannel-lined workwear jacket for 79.99 and for kids, you won't find anything over $50 unless you are in the market for a water-resistant snowsuit (which is $64.99 before discounts).
But, just because the Old Navy price tags are inexpensive, doesn't mean you have to look cheap while wearing it. According to Narcity, it's easy to make their items look high-end. They suggest pairing their faux-leather white sneakers with a pair of their mid-rise vintage street joggers for an expensive look that costs you way less.