Hosts Of The View Are Divided Over The Joe Biden And Peter Doocy Debacle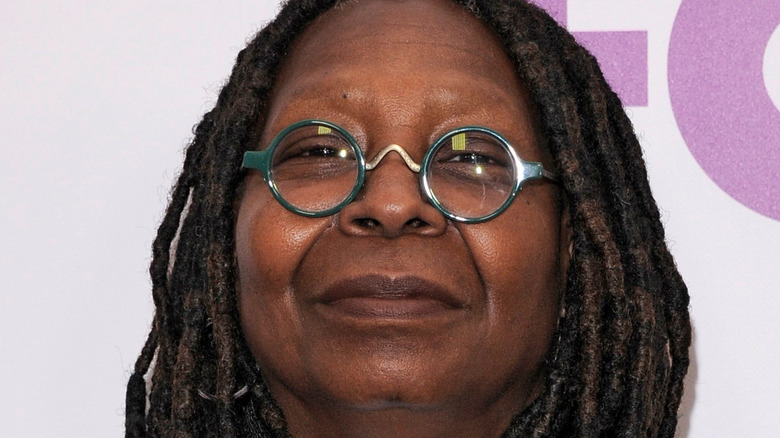 Ron Adar/Shutterstock
President Joe Biden found himself in hot water on Monday, January 24th, when he was heard calling the Fox White House Correspondent, Peter Doocy, a "stupid son of a bitch." Per CNN, Biden's comments were picked up by a microphone while reporters were leaving a White House Competition Council meeting, and the President made the remark after Doocy asked, "Would you take a question on inflation? Do you think inflation is a political liability in the midterms?"
Biden later reached out to Doocy to apologize. "He said 'It's nothing personal, pal.' And we went back and forth, and we were talking about just kind of moving forward, and I made sure to tell him that I'm always gonna try to ask something different than what everybody else is asking. And he said, 'You got to.' And that's a quote from the president, so I'll keep doing it," Doocy revealed on "Hannity."
The hot mic gaffe also came up as a hot topic on "The View," and if there's one thing we can count on from the popular daytime show is some lively discussion and heated disagreemens. 
The View hosts didn't hold back their opinions on the matter
Guest host Lisa Ling was not impressed with Biden's words and thought he should be doing better as a role model. "I think one of the reasons Joe Biden was elected, even though he has a history of being a loose cannon, is he was thought to restore civility to the office. These are the people who should be setting examples for our young kids. It's yet more examples of men behaving badly," Ling commented (via YouTube).
On Ling's side was host Sunny Hostin, who agreed that it was "beneath the dignity of the presidency," per The Wrap. Although, she was impressed that Biden reached out to apologize to Doocy, adding "What I appreciate is that he called and he apologized. That's something that we would've never seen the former, twice-impeached, disgraced president of this country ever, ever, ever."
Ling later pressed her point, insisting, "I just think he should acknowledge that he was a poor example." However, she was cut off by a riled up moderator Whoopi Goldberg who said, "Well, no, I'm sorry. He should acknowledge that he's human, because that happens sometimes when people ask you endless stupid questions from one particular place. Sometimes, you just lose it for a second. The difference is he said, 'Ok, let me call him and apologize,' because that happens. I think that, for me, is the representation of what a human being, as president, should be."