Paris Hilton Opens Up About Where Her Relationship With Lindsay Lohan Stands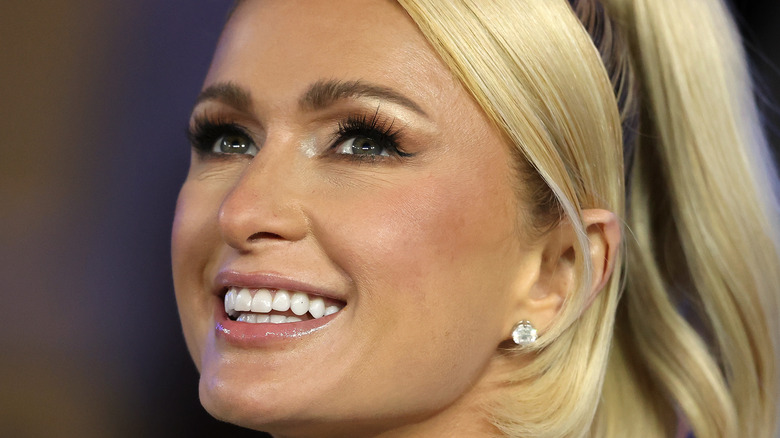 Ronald Martinez/Getty Images
On today's internet it seems as though a new celebrity is feuding with another or getting cancelled on a daily basis, but if you lived in the glory years of the early 2000s you'll vividly remember the iconic feud between Paris Hilton and Lindsay Lohan. Along with Britney Spears, the legendary trio were the socialites of the moment and their feud was considered an explosive time that should be marked down in history books for years to come. 
Over a decade later from that memorable clash in 2006 outside of Hyde Nightclub to the years of hookups with exes, bashing in the tabloids, and insults as well as drinks thrown between Lohan and Hilton, things seem to be looking up, as chronicled in Complex. A lot has changed since their L.A. partying days, each of their lives have taken complete turns now but the remnants of the feud lingered on through it all — until 2021. 
On a recent episode of Hilton's podcast "This Is Paris" she finally acknowledged Lohan, saying, "I saw Lindsay got engaged, and I know that we've had our differences in the past, but I just wanted to say congratulations to her. I am genuinely very happy for her, and it just makes me so happy to see." Since then, Hilton has opened up on precisely where they stand today.
Hilton has nothing but love for Lohan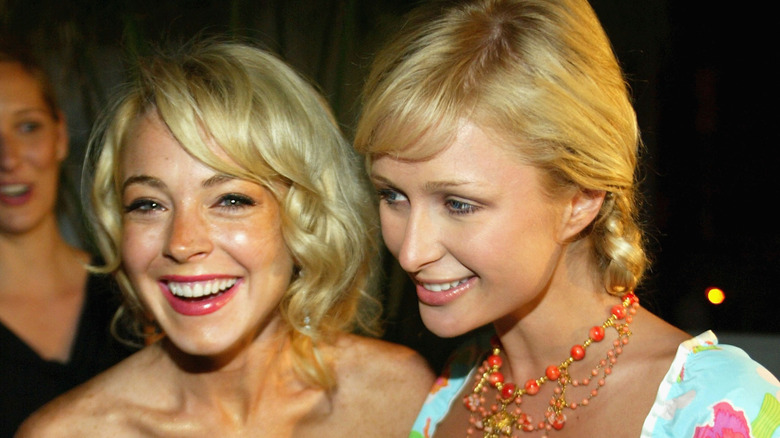 Michael Buckner/Getty Images
Over the past decade fans have finally gotten what they wanted and watched Paris Hilton reunite with her ex-assistant Kim Kardashian, and the two have consistently supported each other's careers with Kardashian joining in on "Cooking with Paris" and Hilton modeling for a Skims campaign. The reunion fans are still waiting for though, is Hilton and Lindsay Lohan. 
During a visit to Andy Cohen's "Watch What Happens Live," Hilton candidly addressed where the stands with Lohan today. Hilton shared with a smile on her face, "I just feel like we're grown-ups now. I just got married. She just got engaged. We're not in high school. I think it was just very immature and now everything is all good." She added, "I saw that she got engaged when I was on my honeymoon, and I just said congratulations ... No bad vibes." 
Fans keep their fingers crossed for a likely reunion of the iconic trio friendship, but Hilton has made it very clear during the "This is Paris" podcast that she has nothing but love for them each, "I got married, Britney got her freedom back and engaged, and then Lindsay just got engaged. So I love just seeing how different our lives are now and just how much we've all grown up and just having love in our lives."