Is This The Real Reason Kate Middleton Doesn't Defend Meghan Markle In The Press?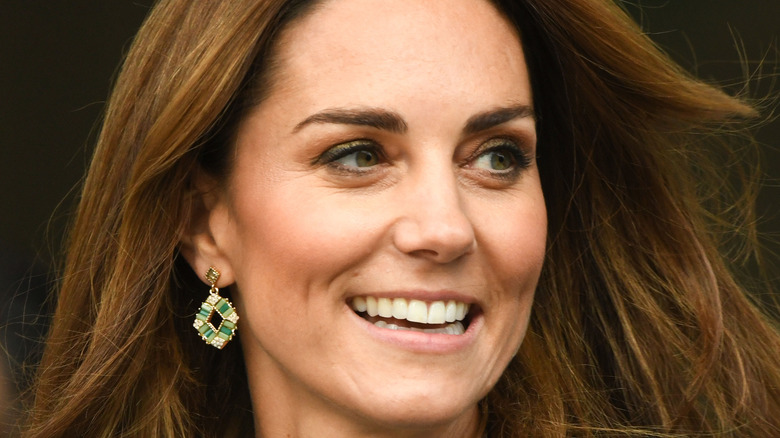 Bart Lenoir/Shutterstock
Meghan Markle gets a bad rap in the British press, whereas people across the pond in the U.S. tend to like her more. Whether this is because Markle is from the U.S., or because Americans don't adore the royal family or the idea of monarchies, her and Prince Harry's ratings continue to fluctuate in both countries. Akin to her ratings, Markle's relationships with the rest of the royal family are strained. Markle has openly said the royal family was "constantly berating" her when in England with Harry, and the two ultimately left the U.K. and moved to the U.S. because of this.
Now, Markle's familial connections might be even more strained. According to Vanity Fair, Markle's relationship with Kate Middleton, the Duchess of Cambridge, was greatly worn when Markle left the royal family. "Everything with Harry and Meghan has been hugely stressful, but if anything, it's pulled [her and William] closer together," a royal insider revealed to People after Markle and Harry's breakout interview with Oprah Winfrey. According to the source, Middleton " ... was upset about it because [William] was so upset. Seeing her husband so distraught was tough."
Markle and Middleton have drawn many comparisons over the last few years. They're both wives to a British prince, but many of the comparisons between the two can be boiled down to misogyny. Still, some just want to know why Markle and Middleton can't be close, or why Middleton hasn't openly supported Markle in the British press. Here's what we know.
Meghan and Kate's relationship is only getting rockier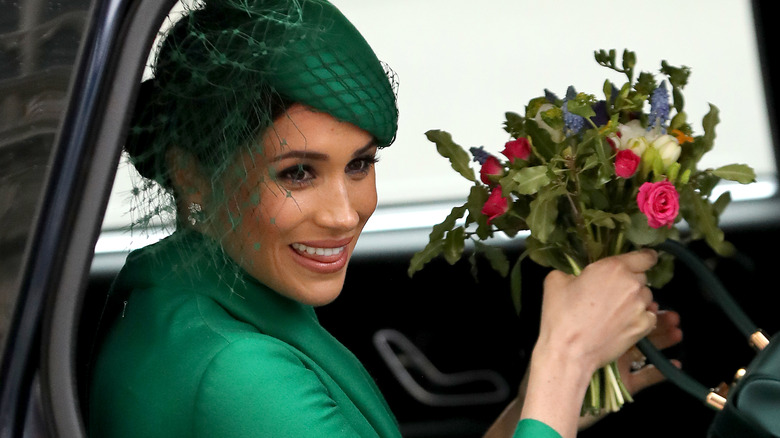 Chris Jackson/Getty Images
In March 2021, Observer reported that Meghan Markle and Kate Middleton hadn't talked in over a year. However, now we know that's not the case. Middleton celebrated her 40th birthday this month, and she spoke privately with Markle and Prince Harry on a video call on her special day. This appears to be a step in the right direction for the pair, though it's hard to tell what this means for Middleton and Markle's future.
According to TikTok user @matta_of_fact, the royal family rarely releases statements, so when they do, it's often over something important. However, statements about Middleton have been lax in recent years, including one from Kensington Palace clarified rumors about Middleton getting botox, whereas Markle has not received the same level of support. Additionally, the TikTok user's video explains how it's contradictory for Middleton and Prince William to "paint themselves" as advocates for mental health while knowing the often racist articles written about Markle affected her mental health, as well as her relationship with Harry.
If Middleton is as "deeply upset" over Markle and Harry leaving the royal family as insiders have said, she may not be ready to discuss matters openly. Moreover, insiders have said that Markle rejected Middleton after baby Lilibet's birth, so it's unclear to the public just how strained the relationship between these two is. The lack of communication could fall under the guise of not wanting to release excessive statements, but no one knows for sure.
So, what do you think about Markle and Middleton's relationship?