Meghan And Harry Are Taking A Stand In The Joe Rogan Spotify Controversy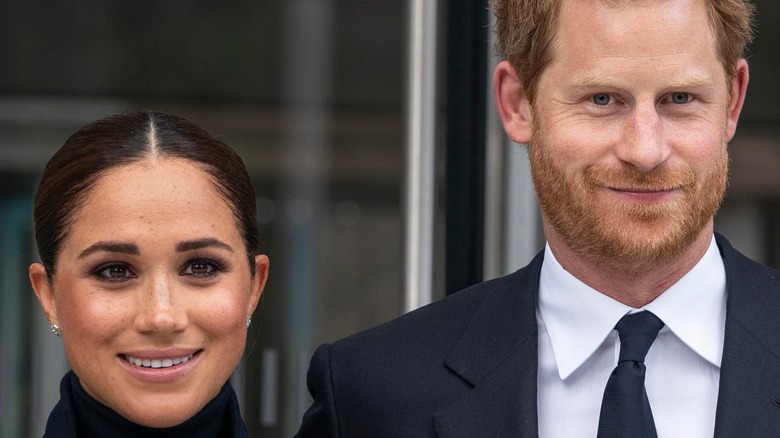 lev radin/Shutterstock
When does entertainment cross the line into public health danger? That's the question surrounding Spotify this week. The streaming platform hosts the popular podcaster Joe Rogan, whose controversial comments on the COVID-19 pandemic have polarized listeners. He has claimed that vaccines are unnecessary for people who are young and otherwise healthy, and interviewed a doctor who claimed that being vaccinated against the virus actually puts people at higher risk for getting sick, per NPR. Rogan himself contracted the virus in the fall of 2021, but boasted of feeling fine after taking ivermectin, antibiotics, and vitamins — none of which have been recommended as a treatment for COVID. 
Stating that Rogan's "fake information" potentially puts his millions of listeners at risk, legendary rocker Neil Young demanded that Spotify remove his music from the platform. "They can have Rogan or Young. Not both," he wrote in a (now-deleted) letter to his management and record label (via Rolling Stone). Joni Mitchell and Nils Lofgren followed suit days later, according to The Washington Post, and fans are calling for other influential musicians like Bruce Springsteen and Paul McCartney to do the same. 
As of this writing, no other artists had joined the Spotify boycott, but a pair of equally prominent names have taken a stand. Prince Harry and Meghan Markle, who have a partnership deal with Spotify through their Archewell Audio production company, released a statement on January 30 through a representative. Without naming names, they made it quite clear that they're not on Team Rogan.
Twitter is divided over the Sussexes' stance on Spotify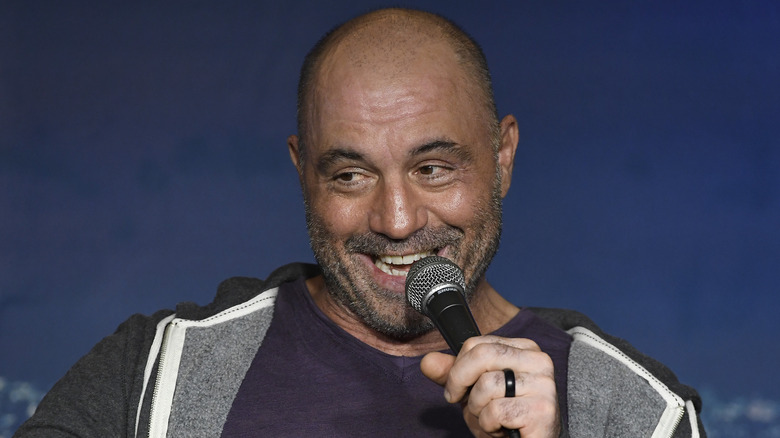 Michael S. Schwartz/Getty Images
The Sussexes' statement began (via TMZ and other sources): "Since the inception of Archewell, we have worked to address the real-time global misinformation crisis. Hundreds of millions of people are affected by the serious harms of rampant mis- and disinformation every day."
They went on to say that they have been discussing "the all-too-real consequences of COVID-19 misinformation" with Spotify reps as far back as April 2021. "We have continued to express our concerns to Spotify to ensure changes to its platform are made to help address this public health crisis," they said. However, they stopped short of actually cutting their ties with the platform, as the royals concluded: "We look to Spotify to meet this moment and are committed to continuing our work together as it does."
The news is being met with mixed reactions on social media. On Twitter, one commenter said, "Good for them. Rogan should join Fox News and their constant misinformation and bias." Another noted, "I remember Harry calling out Joe Rogan on his covid mis- disinformation long before Neil Young [had] an issue with Spotify. This new statement from Archewell is very appropriate & need[s] no further explanation."
On the other side of the fence was a user who snarked, "Why are the British royals trying to tell an American business what to do? Do they think it's still 1771 or something?" Another user said, "So THIS is the excuse they're going to use to part company with Spotify, having been unable to produce anything good enough in over a year. Use someone else's battle."